Shannon Sharpe Biography, Net Worth, Career, Personal Life, Family, and Other Interesting Facts
January 7, 2021 By Sourav
---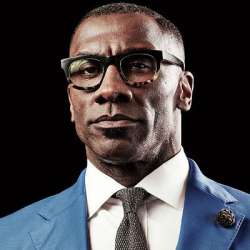 | | |
| --- | --- |
| Real Name | Shannon Sharpe |
| Nick Name | The Shapeshifter |
| Profession | American Football Tight End |
| Nationality | American |
| Height | 6 Feet 2 Inches (1.88 Meters) |
| Weight | 228lbs (103 Kgs) |
| Birth Date | 26-06-1968 |
| Age | 52 |
| Gender | Male |
| Birth Place | Chicago, Illinois, United States |
| Zodiac Sign | Cancer |
| Religion | Christian |
| Address | 867 Carlton Rd NE Atlanta, GA 30342, United States |
Former American football tight end Shannon Sharpe played for National Football League franchises Denver Broncos and Baltimore Ravens during his heydays. After retirement, he became the NFL telecast analyst for CBS Sports. He now co-hosts the very famous 'Skip and Shannon: Undisputed' with another sports columnist Skip Bayless. Sharpe spent twelve seasons with the Broncos in two stints and spent two seasons with the Ravens.
He won three Super Bowls during his active football career. Besides, he ended his career as the all-time leader of receiving yards and receiving touchdowns in the tight-end category. However, Jason Witten and Tony Gonzalez surpassed his records. Sharpe received his place in the Pro Football Hall of Fame on 6th August 2011. Even after his retirement from active football, he remained in the limelight for his stint with CBS.
Shannon Sharpe Biography, Net Worth, and Many More
Sharpe became the first tight end in the NFL history to cross the 10k mark in receiving yards. And, the world still considers him as one of the greatest American football tight ends of all time. NFL also named him in their All-Decade Team of the 1990s. Savannah State Tigers retired their 'No. 2' jersey in honor of this legend. Besides, Denver Broncos also included him on their 50th Anniversary Team.
Shannon Sharpe College Football Career
He joined Savannah State University and started playing both American football and basketball. Besides, he also started participating in track and field. During that time, he also recorded his personal best long jump of 6.73 meters. He then recorded 14.73 meters in the triple jump event. Besides, he recorded 42.06 meters in the discus throw events. From 1987 to 1989, he became a part of the Southern Intercollegiate Athletic Conference.
For his brilliant sports performance, he achieved the prestigious SIAC Player of the Year in 1987. He then earned his place in the Kodak Division II All-American in the 1989 football season. He led his college team to secure a 7-3 run in the 1988 season followed by an 8-1 run in the 1989 football season. For his contribution to college sports, he has earned his place in the Division II Football Hall of Fame in 2009.
Shannon Sharpe NFL Career
Denver Broncos selected him as the first round 192nd overall pick in the 1990 NFL Draft. He remained in the side as a regular starter till the 1999 NFL season. During that time, he achieved two Super Bowl rings. He became famous as General Mills featured him in their Wheaties boxes with four of his Broncos members. Sharpe then took his transfer to the Baltimore Ravens in 2002 and spent two seasons with the team.
He helped the Ravens to win the Super Bowl XXXV. Shortly after, he made his return to Denver Broncos in 2002 and played a single season before announcing his retirement. He participated in Pro Bowls a record eight times and became a part of the All-Pro Team four times during his college career. Sharpe recorded more than 1,000 receiving yards in three different NFL seasons during his college football career.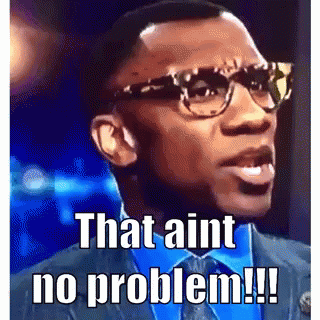 Shannon Sharpe Denver Broncos Career
He recorded 13 receptions in 156 yards against Los Angeles Raiders in the 1993 playoff game. The media hailed him after he recorded a brilliant touchdown with 96 yards in the AFC title game against the Oakland Raiders in 2000. Ravens won that match against the Raiders with a brilliant 16-3 score. During his active football career, he completed 815 receptions and recorded 10,060 yards. He also completed 62 touchdowns in 203 NFL games.
Shannon Sharpe Post-Retirement Career
Following his retirement, he joined CBS Sports and started as a commentator in the pregame show called 'The NFL Today'. He then also started appearing in the Subway Postgame Show and the Sprint Halftime Report. Sharpe started hosting those shows with some of the greatest NFL quarterbacks, Boomer Esiason and Dan Marino. Pro Football Hall of Fame named him then named him among their 17 finalists in 2009.
He has then earned his place in the NCAA Division II Football Hall of Fame on 23rd October 2009. During that same time, Savannah State University retired the 'No.2' jersey to honor the legacy of Sharpe. Shortly after, He has earned his place in the Pro Football Hall of Fame on 6th February 2011. During that time, he appeared in several football shows on national television and wrote many columns.
Shannon Sharpe Recent Career
He joined the famous magazine 'FitnessRX For Men' as a spokesperson and columnist in 2013. Sharpe also appeared on their September 2013 cover. He and Marino were released from 'The NFL Today' on 18th February 2014. NFL stars Bart Scott and Tony Gonzalez replaced them on the show. Along with Bob Papa, he is now hosting the 'Opening Drive' morning program of the Sirius NFL Radio.
Sharpe always remained as one of the most popular sportsmen in social media due to his outrageous comments on his social media handles. Besides, he made a cameo appearance in the "The Scarlett Getter" episode of the famous American sitcom, "American Dad!" He currently co-hosts the 'Skip and Shannon: Undisputed' sports debate show on Fox Sports 1 with Skip Bayless. Since its first episode premiered on 6th September 2016, that show became an instant hit.
Shannon Sharpe Personal Life
Born on 26th June 1968, Shannon Sharpe is the youngest child of his parents. His father Pete Sharpe and his mother Mary Alice Dixon were very poor. Shannon grew up in the Glennville city of Georgia along with his older brother, Sterling Sharpe. Sterling also played American football professionally and was one of the best NFL wide receivers of his time. Shannon was previously in a romantic relationship with his long-time girlfriend Katy Kellner.
Shannon Sharpe Controversies
A lady called Michelle Bundy claimed to be Sharpe's girlfriend and filed a case against him in the Atlanta court on 9th September 2010. She charged him for threatening and improper assaults. Bundy also claimed that Sharpe forced her to make an intimate relationship with him. SportsByBrooks covered that story in detail at that time. However, the Atlanta court dismissed that case after finding Bundy fabricating her claims.
Shannon Sharpe Net Worth
According to the current financial reports, the net worth of Shannon Sharpe is estimated to be around $11.52 million as of 2021. He currently gets around $1.92 million in salaries per year for his association with Fox Sports. Besides, he also earns quite a lot for his online radio appearance and also for his sports columns. During his NFL career, he also had several endorsement deals under his name.
Shannon Sharpe Awards
Denver Broncos named him in their Ring of Fame for his contribution to the team. Besides, he has earned several accolades during his active playing career. Some of the most notable awards that received are as follows.
Super Bowl champion – 3 Times
Pro Bowl – 8 Times
First-team All-Pro – 4 Times
Second-team All-Pro 1995