Top 7 players to bet on for 2021 NFL MVP
January 19, 2021 By Admin
---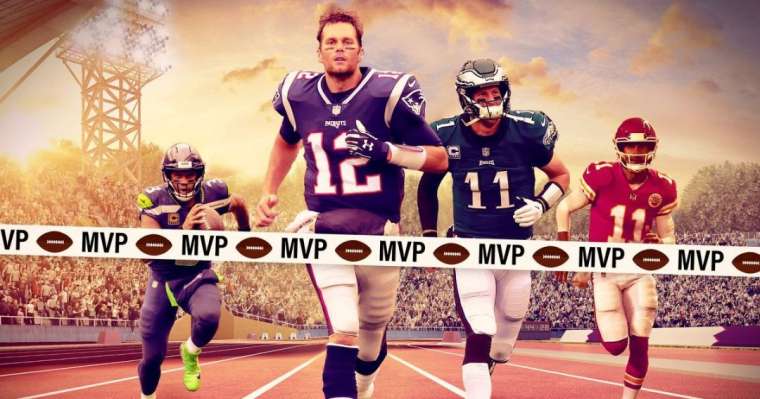 Winning the NFL MVP is an honor for any player. Over the past seven years, since 2013, only Quarterbacks have won the MVP award. Will this trend change this year? Who will make it to the NFL MVP 2021? Here are our predictions regarding the players who will be bet on this year as well:
1. Aaron Rodgers
With 48 touchdowns to his name last season, Aaron Rodgers showed his potential. He also ranked first in touchdowns and won the NFL MVP in 2020. There are high chances that Rodgers will begin the new season on a high. Moreover, last season many people placed low bets on him, yet he defied all odds.
2. Lamar Jackson
Many experts have placed high bets on Lamar Jackson, who won the NFL MVP in 2019. He was one of the youngest players during the 2019 season. In that season, he had about 43 touchdowns. Last year, there were high hopes for this young player to win the NFL MVP 2020. However, he has a lot to offer, and it will be interesting to see his performance during the 2021 season.
3. Patrick Mahomes
Despite being injured for most of the 2020 NFL season, Mahomes connected 26 touchdowns. Mahomes has a lot of potentials—consider his performance in his first and second year at NFL. He won NFL MVP in his first year and was a fan favorite in his second year. Although he has many talented players to contend with, he is definitely on the list.
4. Russel Wilson
Last season, Wilson was one of the top contenders in the race to win the NFL MVP award. However, his performance mid-season began to falter as the performance of other Quarterbacks improved. Despite this, he is one of the star players of the Seattle Seahawks.
5. Dak Prescott
Prescott's performance for the Dallas Cowboys was laudable; he ranked second on passing yards and ranked fourth on touchdown passes. He is a star player for his team, and it will be interesting to see his performance this year. Hence, he is a known player. However, he will have to work hard if he wants to increase his chances of winning the NFL MVP 2021.
6. Drew Brees
Drew Brees was among the players who found relatively high bets placed on them last year. Although his performance in last season had mixed reviews, he will likely continue to improve this year. Not only does he have a good performance to back him up from last season, but he also will be in better form. He made about 40 touchdowns last year.
7. Tom Brady
Winner of three NFL MVP awards, Tom Brady is another contender this year. He won the award in 2007, 2010, and 2017. Last year, many people placed bets on the player. Brady has a lot of promise. He not only won the NFL MVP award in his first year but that too with a new team. Brady finds the seventh rank in our list. Although the last season was not particularly striking for Brady, we may see an improved performance.