Top 10 Most Successful Baseball Players In MLB 2021
October 18, 2021 By Sourav
---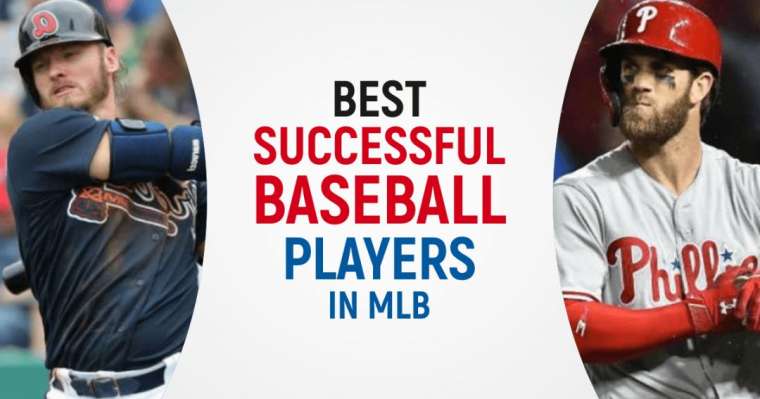 Baseball has got a huge history and with it, it has got a huge fandom. Baseball is the second most played sport in the USA and one of the most played sports around the globe. And many great players dominated the game as no one did. Here are the top 10 most successful baseball players in MLB 2021.
Most Successful Baseball Players - 2021 Ranking
Today we are here to look upon some great baseball athletes who not only lived the game but were ultimate conquerors. These are absolute gems throughout the history of baseball. To know more about them, read on.
10. Clayton Kershaw (Los Angeles Dodgers | LHP)
Kershaw became the seventh overall pick in the 2006 MLB draft. He had worked his way through the Dodgers' farm system in only one full season. He then reached the majors at just 20 years old.
When he made his debut back in 2008, he became the youngest player in MLB. He held that title for one full year. In the year of 2011, he won the pitching Triple Crown and the National League CY Young Award. And with that, he became the youngest pitcher to accomplish either of these feats since Dwight Gooden in 1985.
Kershaw pitched a no-hitter on June 18, 2014, and became the 22nd Dodger to do so. Being a left-handed strikeout pitcher and also playing for the Los Angeles Dodgers, Kershaw has often been compared to Hall of Fame pitcher Sandy Koufax.
And, it doesn't stop there. He had become the first pitcher in history to lead MLB in ERA for a total of four consecutive years. And, he did so in the 2011 through 2014 seasons. No one can deny that he deserves his place among the most successful baseball players.
9. Robinson Cano (New York Mets | 2B)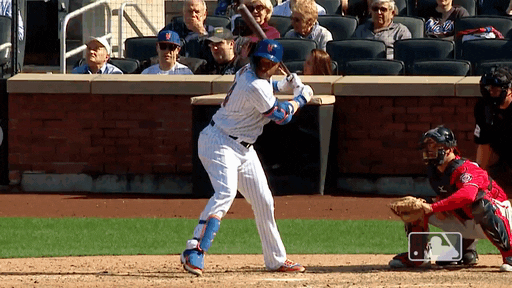 Cano is an eight-time All-Star (2006, 2010–2014, 2016, and 2017) as well as a five-time Silver Slugger Award winner in 2006, 2010–2013. He has under his belt two Gold Glove Awards in 2010 and 2012.
To make things even better, his honors include the title of American League Player of the Month twice in September 2006, April 2010. It took him his whole life to train and became one of the top 10 most successful baseball players in MLB 2021.
In 2011, Cano had won the Home Run Derby. He was a member of the Yankees' 2009 World Series championship side over the Philadelphia Phillies and also the Dominican Republic's 2013 World Baseball Classic championship team, for which he had claimed the tournament's most valuable player award.
8. Adrian Beltre (Free Agent | 3B)
Beltre bags this number 8th position of most successful baseball players. Beltré became the all-time hits leader among the Dominican-born players. The fifth major league to have hit at least 100 home runs for a number of three different teams, he has hit at least 20 home runs in 12 different seasons.
He hit a major league-leading 48 home runs during his stint with the Dodgers in 2004, was the team MVP of the Red Sox in 2010, and smoothly led the major leagues in hits in 2011 while playing for the Rangers. He shares the prestigious record as one of four major leaguers to hit the cycle a total of three times.
7. Manny Machado (San Diego Padres | 3B)
Machado made his MLB debut back in 2012. In 2013, Machado had earned a spot in the American League (AL) All-Star team on his path to leading the league in doubles with 51.
It is his hard work that paid off and now he is one of the awesome and Successful Baseball Playing Athletes. He was also recognized as one of the very best fielders in the game, winning two Gold Glove Awards and also the 2013 AL Platinum Glove, given to the best defender at any position.
Machado won his second Gold Glove back in 2015. His defensive prowess has often earned him comparisons to the great Orioles' third baseman and also Hall of Famer Brooks Robinson.
6. Josh Donaldson (Minnesota Twins | 3B)
Donaldson is the next in this list of the top 10 most successful baseball players in MLB 2021. Born on December 8, 1985, and is an American professional baseball third baseman playing for the Minnesota Twins of Major League Baseball (MLB).
It is amazing to see this Mesmerizing and Successful Baseball Playing Athlete play. He was initially drafted by the Chicago Cubs back in the 2007 MLB Draft has played for Auburn University during his stint in college.
Donaldson has also played for the Oakland Athletics, there making his debut for the team in 2010, progressing with the squad, and eventually becoming a three-time All-Star from 2014 to 2016 MLB season.
5. Corey Seager (Los Angeles Dodgers | SS)
It would be a crime to not mention Corey Seager when speaking of Successful Baseball Playing Athletes. Corey Seager was born in Charlotte, North Carolina to Jeff and Jody Seager. He was the youngest of three brothers. Eldest brother Kyle Seager plays for the Seattle Mariners.
Corey's other older brother, Justin, was drafted in the twelfth round of the 2013 Major League Baseball draft. Apart from being among the most successful baseball players in MLB, he is also an amazing human being.
4. Mookie Betts (Los Angeles Dodgers | RF)
In the 4th position of this list of the top 10 most successful baseball players in MLB 2021, we have Mookie Betts. During his junior year at Overton, Betts batted .549 with 24 steals. In November that year, Betts had signed a letter of commitment to attend the University of Tennessee on a baseball scholarship.
This one of the incredible Successful Baseball Playing Athletes also has been recruited by Vanderbilt University, Mississippi State University, and the University of Alabama at Birmingham.
3. Bryce Harper (Philadelphia Phillies | OF)
Harper deserves the number 3 position in this list. Harper won the 2010 Golden Spikes Award, awarded annually to the best amateur baseball player. Journeying into the 2012 season, baseball prospect-watchers, including Baseball America, MLB.com, and also Baseball Prospectus routinely ranked Harper as a top-3 prospect.
He made his MLB debut with the Nationals on April 28, 2012. Harper was nominated for the 2012 All-Star Game, becoming the youngest position player ever to be selected. He has been touted as a "five-tool player".
2. Kris Bryant (Chicago Cubs | 3B)
Kristopher Lee "Kris" Bryant was born on January 4, 1992, and is a popular American professional baseball third baseman and outfielder playing for the Chicago Cubs of Major League Baseball (MLB).
Bryant had attended the University of San Diego, where he played college baseball for the Toreros, and also won the Dick Howser Trophy and Golden Spikes Award his junior year in 2013. And to be honest, this one of the astonishingly successful baseball players is incredibly handsome too.
1. Mike Trout (Los Angeles Angels | OF)
Michael Nelson Trout was born on August 7, 1991, and is popularly nicknamed The Millville Meteor, is an American professional baseball center fielder for the Los Angeles Angels of Anaheim of Major League Baseball (MLB).
Trout happened to be the American League (AL) Most Valuable Player (MVP) in 2014 and 2016 (finished second in 2012, 2013, and 2015), is also a seven-time All-Star, and a two-time All-Star Game MVP since becoming a consistent regular player in 2012. It can not be denied that he remains one of the most successful baseball players in MLB 2021.
Most Successful Baseball Players In MLB - Infographics
Conclusion
So, these were the top 10 most successful baseball players in MLB 2021. Tell us about your favorite athlete in the comments down below.