Top 5 Most Attractive Woman Golfers Of All Time
November 28, 2021 By Sourav
---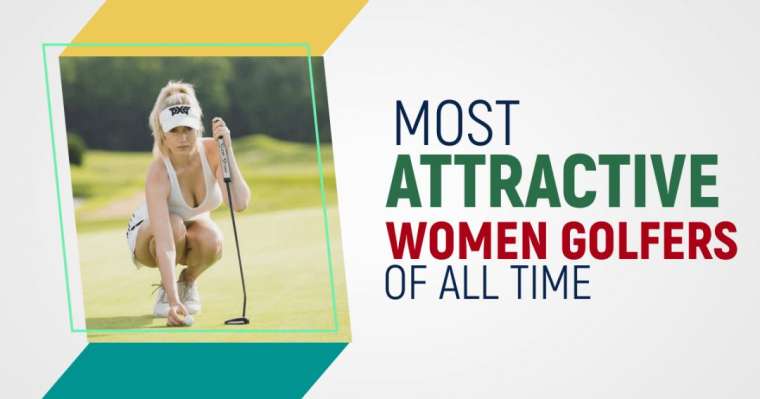 When it comes to playing Golf, we find not only men playing this but females, too, showing their abilities with the ball. Nowadays we see women actively taking part in sports. Let it be Golf or any other, we do find elegant ladies in almost every sport. Talking about the female golfers, they are pretty, vibrant yet really good at the game.
List of Most Attractive Woman Golfers | 2022 Updates
Many of us do watch the game to catch a glimpse of these lovely ladies, who, with their hot personalities cast a spell on many around. Here, we bring to you an article that will take you to their world entitled the 5 Most Attractive Woman Golfers Of All Time. So, scroll down to have a look at the most attractive women golfers to hit the fairways. Have fun browsing.
Beatriz Recari
Beatriz Recari is a professional Spanish golf player who is on the US-based LPGA Tour and the Ladies European Tour. She is attractive and beautiful.
Born on April 21, 1987, this golf star, at a very young age, attained a successful career. With wins at the 2004 Spanish Amateur Championship and also at the 2005 French Amateur Championship, she has achieved much fame.
This beautiful young golfer is popular among many and has got a huge fan following. Beatriz Recari qualified for the Ladies European Tour in November 2005 and at a very young age i.e. 18, turned professional for the 2006 LET season. Her catchy looks make her stand at number 5 on our list.
Anna Rawson
Next, on Most Attractive Woman Golfers, Anna Rawson is an Australian golf star who is one of the most beautiful women in sports. She was born on August 5, 1981, and, other than a professional golfer, she is a supermodel.
At the age of 17, she started as an amateur golfer, winning the Jack Newton International Junior Classic.
And at the age of 16, she got into a modeling career has become a finalist in the Australian "Dolly" Magazine cover contest. Anna Rawson is a true beauty and her mere appearance bedazzles many around. She is at number 4 on our list.
Kathleen Ekey
Next, on Most Attractive Woman Golfers, Kathleen Ekey is an American beauty, a professional golfer, and an attractive lady. Currently, she is playing on the LPGA Tour. born on November 8, 1986, Kathleen Ekey turned professional in 2009.
She joined the Futures Tours on July 14, 2009, and in 2011 stood number 1 on the Futures Tour official money list to be declared as the Tour's Player of the Year.
She is an elegant lady who has earned the name, both, for her beauty and play. Ekey is, thus, at no. 3 on our list of the most attractive women golfers.
Maria Verchenova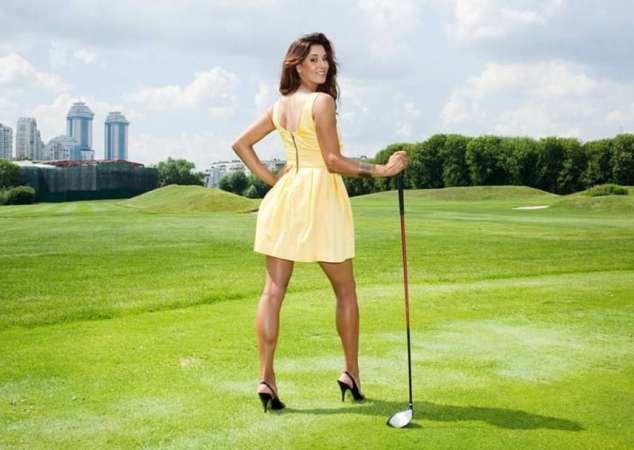 Next on Most Attractive Woman Golfers, This Russian Beauty, Maria Verchenova was born on March 27, 1986, and as runners up on our list of the most attractive women golfers.
She is one of the elegant personalities in the world of golf. She is a full-time member of the Ladies European Tour and is beautiful yet very attractive.
This Russian lady is strong both mentally and physically, and she has high aims and goals to achieve.
Blair O'Neal
Next on Most Attractive Woman Golfers, "I don't know how many times I've been asked, 'Will you marry me?' Whether it's in person or on Facebook or on Twitter. And I'm like, 'Yeah, sure. I do. Why not?" Sounds catchy??
Well, these are the words by Blair O'Neal, a miss US beauty. She is an American golfer who was born on May 14, 1981. She is attractive, beautiful, and, thus, tops our list of the 5 most attractive women golfers of all time.
During the Big Break Prince Edward Island season, she appeared on the Golf Channel series The Big Break. Her pretty face and elegant personality make her famous among all. In 2010, O'Neal returned for another season, appearing as a cast member of Big Break Dominican Republic, where she won the title.
Most Attractive Woman Golfers - Infographics