Best Inflatable Kayaks & Its Essentials Buying Guide & Reviews
We help you choose the Best Kayak for Kayaking that will definitely match your needs. We have reviewed some of the best Inflatable kayaks, kayaks motors, kayak Paddles, and much more. We have also shared some of the tips to be considered in your mind while buying your first kayak.
Intex Challenger Kayak Inflatable Set with Aluminum Oars
Take your water adventure to another level with this Intex Challenger kayak. This kayak brings in the convenience of aluminum oars that add durability and sturdy features to your kayaks. Your recreational water settings are now made peace with the durable welded construction, making it the best inflatable kayak overall.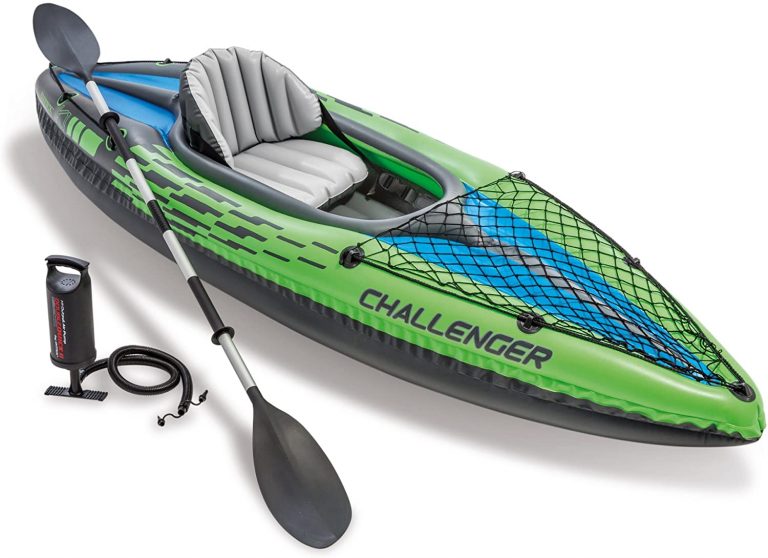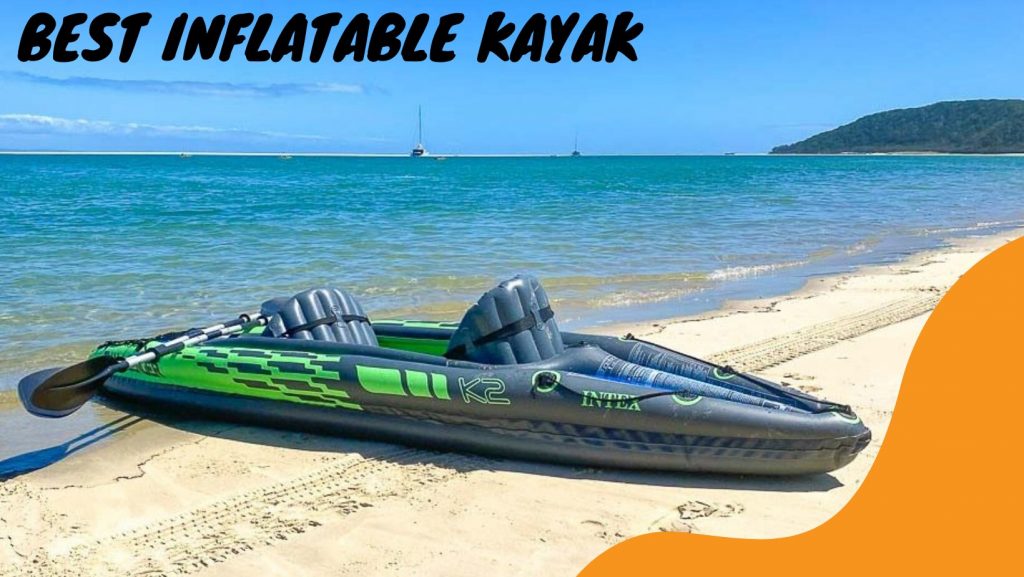 Top 10 Best Inflatable Kayaks in 2021 Reviews & Buying Guide
Top 3 Best Inflatable Kayaks in 2021
TOP CHOICE
Intex Challenger Kayak Inflatable Set with Aluminum Oars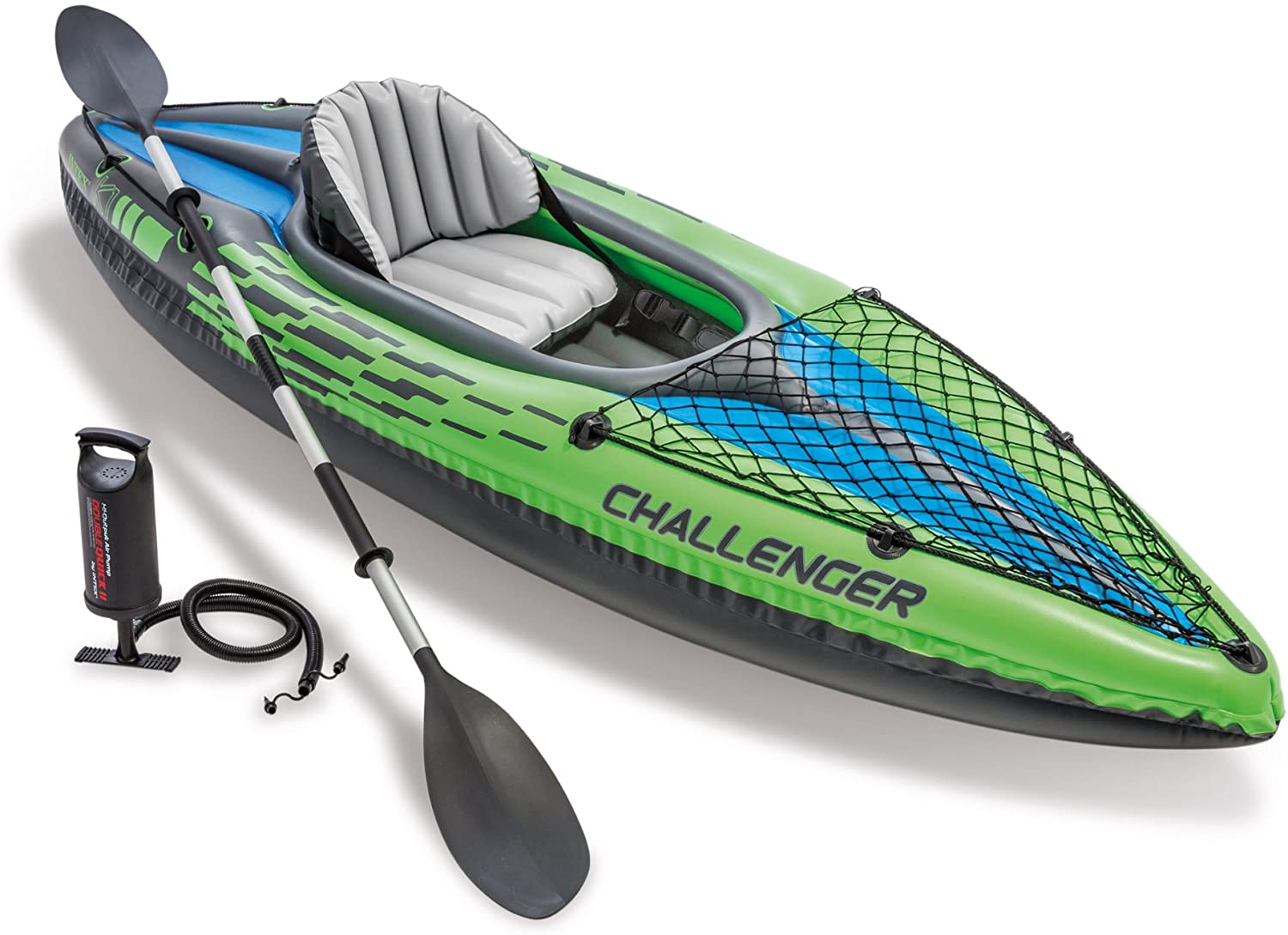 Length: 9ft
Dimensions: 30 × 15 × 108
Passenger capacity: 1
Weight capacity: 100Kg
Certification: National Marine Manufacturers
Materials: Heavy-duty puncture-resistant vinyl
TOP PICK
Intex Explorer K2 Kayak, 2-Person Inflatable Kayak Set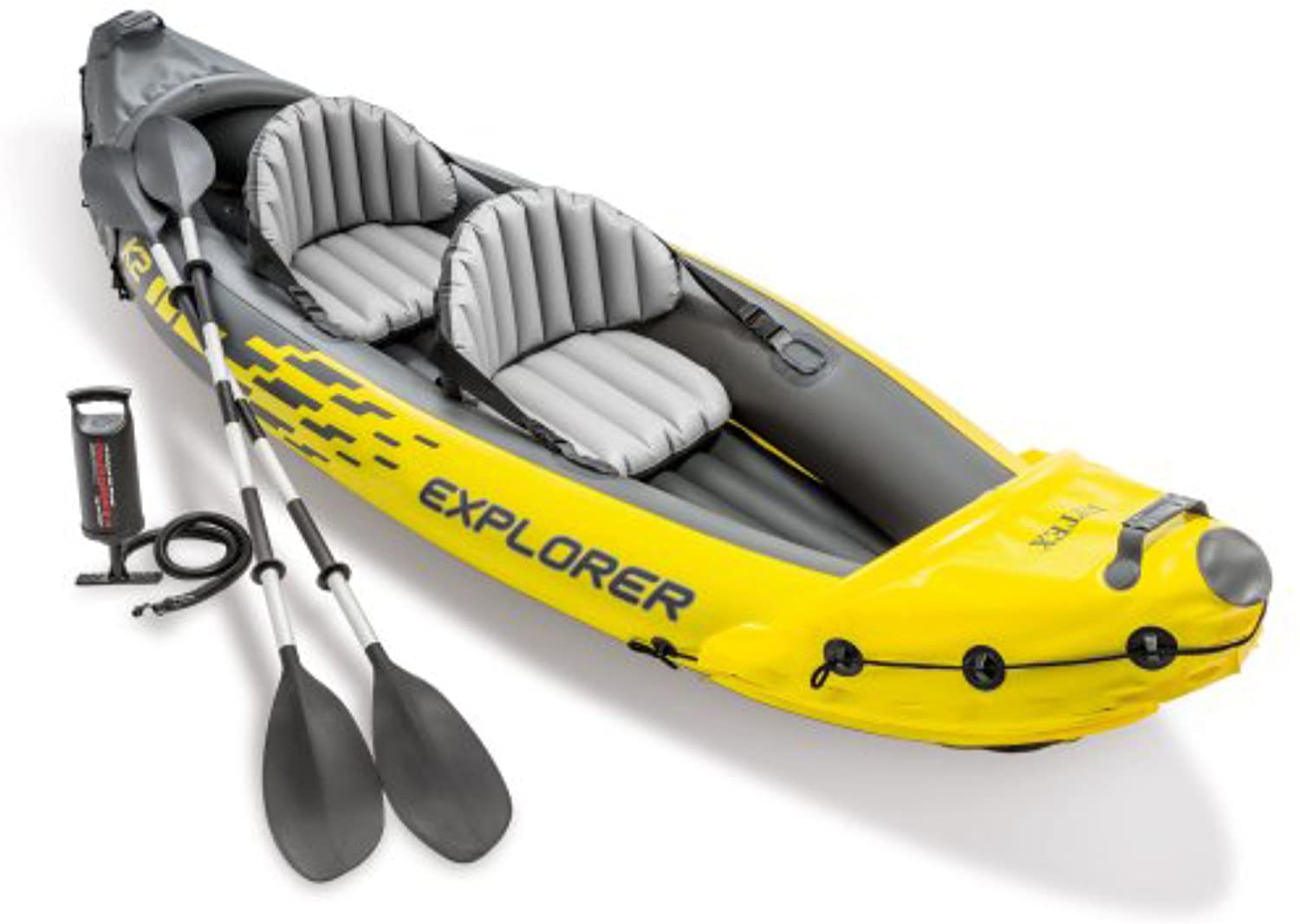 Length of paddles: 2.18 m (86 inches)
No of air chamber: 3
No of passengers: 2
Weight limit: 180 kilograms
Dimensions: 13.5 × 23.13 × 16.25 inches
TOP PICK
Intex Excursion Pro Kayak, Professional Series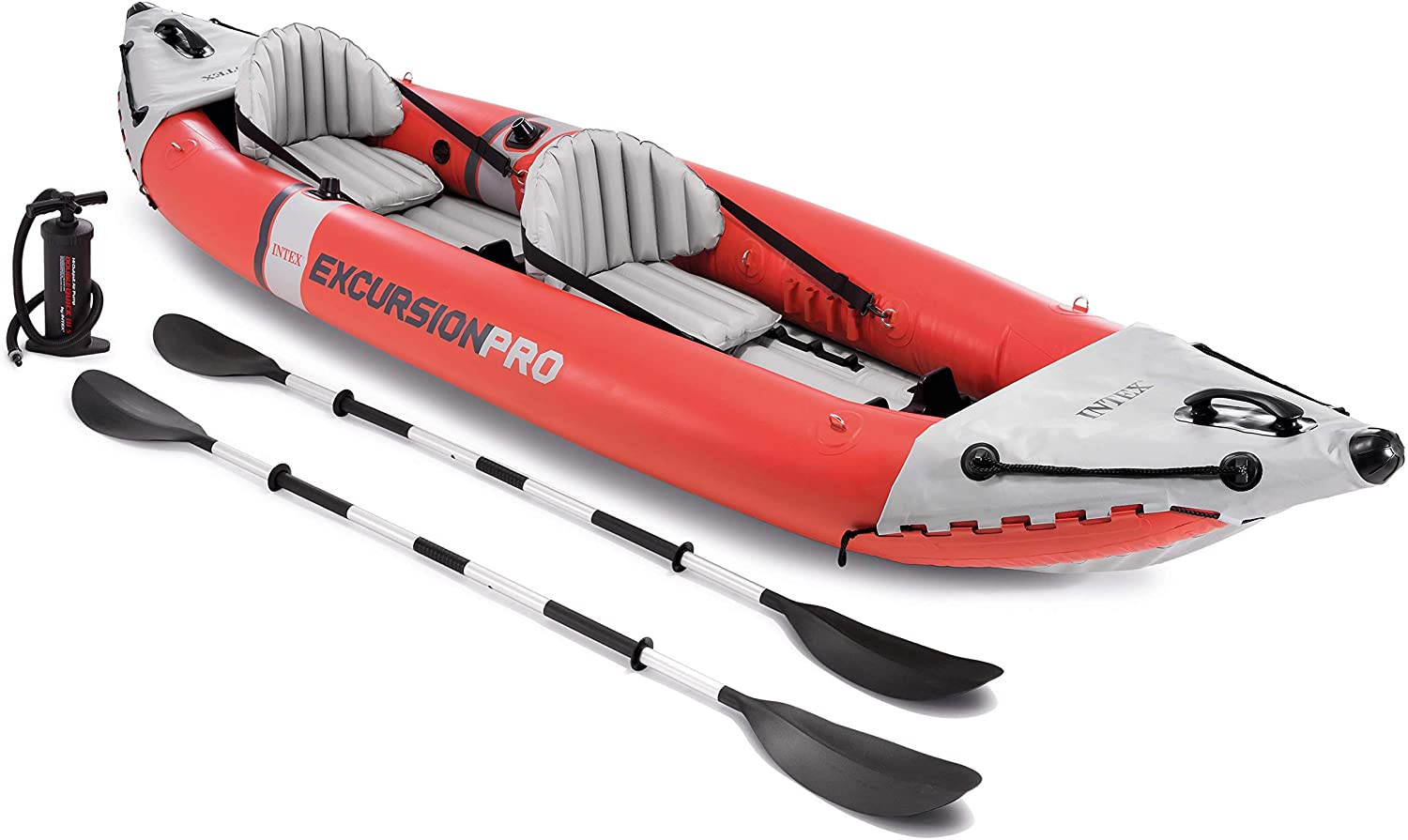 Dimensions: 151 × 37 × 18 inches
Weight: 43.64 pounds
Max. weight capacity: 400 lbs/ 180 kilograms
Paddle length: 86 inches
Passenger capacity: 2 person