Will Joshua v Fury ever happen?
November 25, 2021 By Sourav
---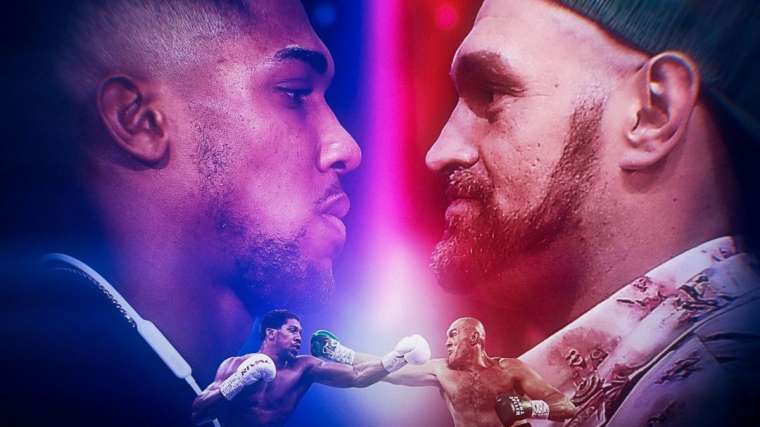 It is the fight that all UK and global boxing fans have been looking forward to, yet at this point, it remains as far away as ever.
When Tyson Fury claimed the WBC heavyweight title by defeating Deontay Wilder in February 2020, the prospect of a Fury v Joshua fight loomed as an enticing possibility. The clash between the two UK fighters, with wildly different styles and personalities, was itself a thrilling prospect for UK fans, but of wider significance in the boxing world was the possibility of unifying all the various belts.
For boxing fans, the existence of multiple belts, as a result of the historical divisions in the sport, is a recurring issue. The idea of all those belts being unified in the person of one fighter, who could then claim to be the undisputed world champion, is an exciting one.
Back in early 2020, such a unification could only have been achieved with a Fury v Joshua fight, given that Joshua held the WBA, IBF, WBO and IBO titles, having recovered them by defeating Andy Ruiz Jr in December 2019. Previews of the fight were written and sportsbooks even started offering odds and bonuses on the game, both on when it would be fought and who would win.
In the summer of 2020, the two camps even made an agreement over some of the details of the fight, including the prize money split. It seemed the big clash was inevitable.
Fate, in the form of the IBF, had other plans. They wanted Joshua to fight their mandatory challenger, Kubrat Pulev, next. Joshua duly defeated Pulev in December 2020 and the clash with Fury was penciled in for August this year. But this time, Fury met with a roadblock. A US judge ruled that he was obliged to fight Wilder for a third time, and the US boxer was not willing to stand aside.
So, on October 9, Fury faced Wilder once again, this time prevailing via an 11th-round knockout. Did this mean that Fury v Joshua could finally happen?
It did not. Since the August meeting with Fury had not materialized, Joshua was required to face the WBO's mandatory challenger, Oleksandr Osyk, which he did, in a fight at the Tottenham Hotspur Stadium two weeks before Fury v Wilder III. In a shock result, Joshua was beaten by the Ukrainian, losing on points after a lackluster performance that few had predicted.
With Joseph beaten for the second time in his career, the prospect of the all-British fight seemed to be as far away as ever. Given that Joseph had lost his belts, any unification bout would have to be between Fury and Osyk. Meanwhile, Joseph had arguably slipped down the pecking order after his loss to the Ukrainian, with Dillian Whyte demanding his chance to have a title shot.
But it seems that the boxing fates are not quite ready to give up on the Fury v Joshua fight. Stung by the loss to Osyk, Joshua triggered the rematch clause in his contract with the Ukrainian. That bout will take place in March 2022. Fury's next fight, meanwhile, will be against Whyte. He will go into that fight as a big favorite, and if he comes through it and if Joshua regains his titles, the all-UK clash could still be on.
Given recent history, boxing fans will not be counting on it. But in Joshua's defense, he has been in this situation before. His only other career defeat came against Andy Ruiz Jr, but he put that right immediately, winning the rematch to reclaim his titles. A change of tactics as well as a different attitude will be required to win that matchup, but it is within his capabilities.
And if both men come through their early 2022 tests with victories, the Fury v Joseph fight could still be on for August or September next year.
There are, of course, many potential stumbling blocks, even if both men win in the spring. One of the most significant is likely to be discussions over the size of the purse, as it may prove difficult to settle the issue of which fighter is considered the bigger draw. Right now, it would be Fury, but if Joshua recovers his titles, will his camp be prepared to compromise in order to make the fight a reality?
Still, when a fight is anticipated by enough fans, boxing often finds a way to make it happen, as was the case with Lennox Lewis and Mike Tyson in 2002. UK fans, in particular, will be hoping that the big clash will be on in 2022.