Why Do Indians Like Horse Racing So Much?
June 22, 2021 By Shafeeq
---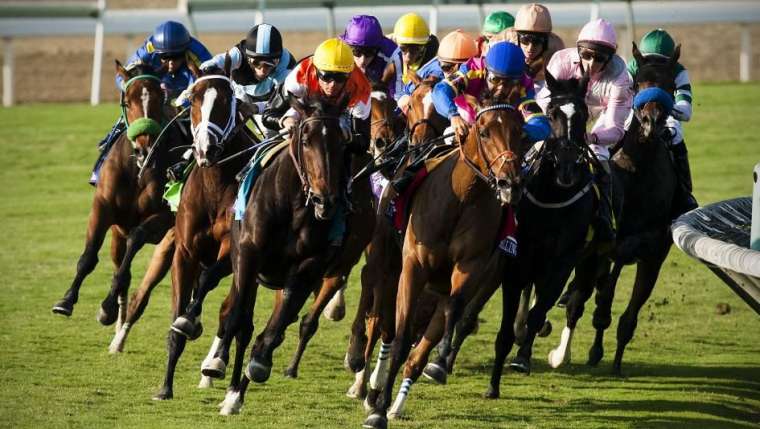 Indians can't get enough horse racing which is one of the most popular and oldest sports in the world. Thousands of people keep an eye on the race tracks through the internet or television, keenly watching every tournament. Within India, there is a vibrant horse racing scene.
People enjoy high-quality racing in Pune and Mumbai to rival the big classic races in the US, the UK, France, and Dubai. There is a tremendous amount of curiosity regarding horse racing, and sports fans are always eager about the race outcome. But it has not always been that way. Let's see how and why Indians became so interested in the game of horse racing.
1 - The First Race- Kickstarter Of Passion
Events like the Indian St Leger, Indian Derby, and Indian Oaks spark the public's interest in horse racing. Perhaps, the Derby is among the oldest horse races outside the UK and Ireland and even the United States.
India established a strong tradition of horse racing during the 18th century, thanks to the British Empire's impact. During the year 1777, the very first horse race track in the nation was established in Madras, which is known as Chennai today.
However, there remained a conspicuous lack of a trademark race until 1943, which prompted the establishment of the Indian Derby. Riding on the back of Princess Beautiful, Australian rider Edgar Britt gained victory in the opening race in Mumbai at the Mahalaxmi Racetrack.
Since then, the race has undoubtedly been held every year, with a whopping prize pool of over $400,000 for the champion. India currently has six main horse racing courses around the country.
2-The Rise Of Wagering
In addition, India has a strong presence not just in horse racing but also in producing industries. Following multiple horse races around the country, horse racing became an instant success. The advent of horse racing wagering also kick-started the racing culture among Indians.
3 - More Than Just A Sport- A Social Event
The sporting events held all year round account for a major part of the sport's success. A day spent in an event, no matter if it's on a small or renowned track, is an exhilarating activity.
Horseracing's social component is a valued quality since it is a competitive sport. The racetrack may be a venue where people can interact and even rejoice in big numbers. Learning about the many sorts of wagering options is also an important part of the fun, allowing viewers of all backgrounds to investigate the chances of their favorite horses.
Moreover, horse racing is recognized for its different sorts of stakes, offering the player a wider range of options, which becomes more fun for the social factors it provides.
4 - Increasing Number of Horse Enthusiasts
When you think of the term "favorite animal", what comes to your mind? The majority of people choose kittens and puppies. However, these animals are preferred as pets, and there are other animals, bigger ones, that are admired by people but can be afforded by everyone.
Horses are majestic animals—often a muse of artists and poets and a symbol of bravery. That's why horse enthusiasts are on the rise every year. These gorgeous animals are not light on one's pocket as buying and maintaining a horse is costly.
Horse racing is a popular way for people who do not possess the room or money to buy a horse to encounter and get closer to their beloved animal. Furthermore, even people who do have a horse like seeing them race. That's one of the reasons why horse races have become increasingly popular in India.
5 - Suitable For Families
A family is an important unit in an ancient society like India's. All kinds of family activities prosper the most, be it family movies or sports. Horse racing is amongst the finest family-friendly activities, so, naturally, families can spend a lot of time together enjoying a horse race.
Aside from viewing the race and maybe losing or winning a wager, horse racing frequently includes various extra diversions for spectators of all kinds. You may commonly meet with the racehorses, explore the stables, and even give food to them, in addition to knowing the essentials of horse care. Such activities are attractive to horse lovers, kids, and even those who like nature in general.
6 - Increasing Awareness About Unconventional sports
When people think of sports, immediately, only the most popular types of sports come to their minds, such as cricket and football. However, the scenario has changed since the last decade as the government and media have tried to bring awareness to the various sports available for the enjoyment of the audience. Be it badminton or Kabaddi, many sorts of sports are gaining momentum in India. Horse racing is also one such sport.
7 - The Thrill Of Adrenaline
Although horse racing is relatively predictable, chances can alter at any moment. Something may stop the frontrunner from finishing the race ahead of another animal because there is no means of predicting who'll win till the race is over.
All that would be left after placing a wager and winning is the adrenaline high, which justifies the sport's rising appeal.
8 - Appealing To The Upper Class
For many years, horse racing has held a stranglehold on upper-class Indian society. It is attended by wealthy individuals who wager on a racehorse. They interact and meet new individuals, expanding their elite circle. Horse racing is among the oldest sports, with a billion-dollar industry and a long history.
Popular horse racing competitions are organized all over the world, drawing both expert and novice competitors. The event's glitz and splendor draw the media, so it quickly turns into one extremely glamorous sporting event.
People who want to increase their status quo turn to these events and activities to network with upper-class people. The class population in India has been increasing due to economic development in the country. This, in turn, is rising the popularity of elite sports like horse racing.
9 - Horse Racing Is Fast
The average horse race only takes 13 seconds to finish, so it's great for someone with a low patience level. Other, more conventional, sports can last for hours. Compare horse racing to cricket, for example, which lasts for 3 to 6 hours.
Not everyone has the appetite for a prolonged period of entertainment. The short period of the horse race makes it more like a roller coaster ride than a train journey. From start to end, the race is filled with thrill, anxiety, and excitement, all at the same time.
Conclusion
Horses were not found in India in the early ages until the Persians brought them to coastal areas of the subcontinent. With British influence, horse racing got its deserved popularity. Horse riding established deep roots within the country and in the hearts of the people and isn't going to fade anytime soon.
Instead, with the modern rise of internet wagering, the interest in horse racing only seems to be expanding among the people. People are looking for daily and upcoming tips on online horse races, trying their best to win guess the next winner.
Horses are one of the most elegant creatures and brief creators among the animal kingdom. There is a special allure in the relationship between human beings and horses. Therefore, horse racing isn't just about wagering but also about enjoying an elegant and beautiful game.