Top 10 Greatest Ice Hockey Players of All Time
October 21, 2021 By Sourav
---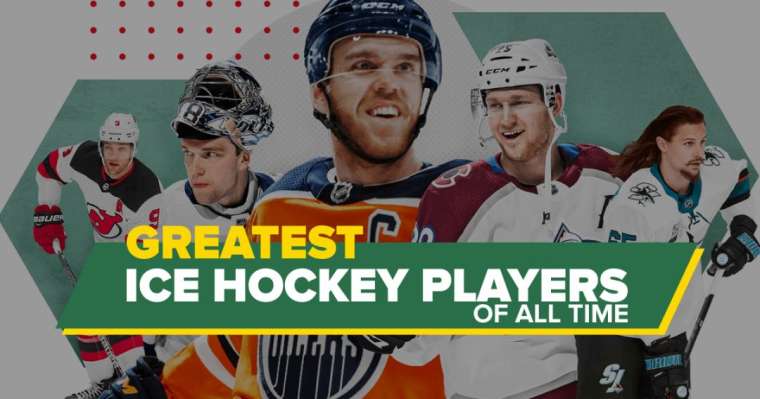 Ice Hockey now became quite popular all over the world besides its huge popularity in the US and Canada. It is one of the games that require a lot of practice and hard work because gliding over ice while trying to score a goal, is a really tough task. Some excel at this game while others are still on their way. Here we bring you the greatest Ice Hockey players of all time. Check them out and leave comments below.
Greatest Ice Hockey Players of All Time
10. Wayne Gretzky
He captained the Edmonton Oilers to four Stanley Cup triumphs. And, that just started his long list of achievements. This one of the greatest Ice Hockey players of all time also won three Canada Cups, and he happens to be the only player in NHL history to rack up a staggering 200 points in a single season; a feat he accomplished four times at that.
He reached the rare 50 goals in 50 games plateau thrice (that happened just eight times in total). In one season, he only needed 39 games to pull it off. Besides his immense popularity, he also made his name one of the highest-paid ice hockey players.
9. Bobby Orr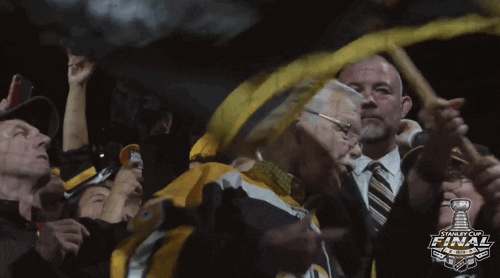 On number 9 of the greatest Ice Hockey players of all time, Orr is the only defenseman to win the Art Ross Trophy, and he has managed that twice. He also won three consecutive Hart Trophies, as well as a stunning feat of eight consecutive Norris Trophies, a record number.
Throw in two Stanley Cups and also a Canada Cup and you have one impressive career, a career that an unfortunate knee injury, unfortunately, cut short.
8. Mark Messier
On number 8 of the greatest Ice Hockey players of all time, Messier won six Stanley Cups in his career, and he happens to be the only player to captain two different teams—the Oilers and the Rangers—to a proud championship.
Nicknamed "The Moose" for his size, power, and possibly his deafening mating call, Messier's immense strength, and skill allowed him to reach second place on the all-time points list. He has also won a pair of Hart and Lester B.
7. Bobby Hull
At number 7 of the greatest Ice Hockey players of all time, we have Bobby Hull. He became hugely famous for his blistering slap shot (once clocked at 190 km/h) and unbelievable speed (he could get up to 48 km/h).
But, he did a lot more to his career than just those two remarkable talents. Hull was one of a select few superstars to succeed notably in both the NHL and the World Hockey Association.
6. Gordie Howe
There's a reason Howe was given the popular nickname "Mr. Hockey" (along with about a dozen other nicknames, including the less flattering "Mr. Elbows"). For starters, he happens to be the only player in NHL history to play in a total of five different decades, and he spent a few years in the defunct World Hockey Association as well.
That longevity means he holds the records for the most NHL games and oldest NHL player (remarkably, he was still playing at 52 years of age), both of the milestones that will probably never be broken.
5. Mario Lemieux
Lemieux was often overshadowed notably by Wayne Gretzky, but he was the only contemporary of The Great One who even managed to come close to matching Gretzky's skills and achievements. He won Olympic gold and also a World Cup for Canada—two things Gretzky never did manage to accomplish.
He led the Pittsburgh Penguins to two Stanley Cups as well (and he was the owner of the Penguins for a third championship). Add three Hart Trophies, six Art Rosses, and a pair of Conn Smythes to it and you have quite the impressive hardware collection of them all.
4. Maurice Richard
Richard is also one of the few athletes in history to rigorously inspire an all-out riot, as Montréal fans, upset with Richard receiving a rather lengthy suspension for punching a linesman, started a demonstration at a Montréal home game that has eventually spilled out into the streets.
That incident resulted in roughly 100 arrests, 40 injuries, and a stunning 100,000 dollars (nearly 850,000 dollars in modern terms) in property damage.
3. Béliveau
The story of how Béliveau became a pro speaks to just how talented he was. Béliveau had signed an official contract with the Canadians that stated if he ever went pro he would have to engage in playing with Montréal, but he seemed content to spend his career in a rather amateur league.
So the Canadians bought the entire league he was in and then converted it to a pro one, which forced Béliveau to play with them inevitably. That turned out to be a really good investment, as in addition to all the Stanley Cups Béliveau would win an Art Ross, a Hart, and also the first Conn Smythe and he would captain the team for a long decade.
2. Guy Lafleur
Lafleur may have had the wimpiest and silliest nickname in sports history, "The Flower" (it's also a lazy nickname, it's just his last name translated to English), but that didn't really stop him from becoming one of the Montréal Canadians' most popular players ever.
The fact that he was among the best skaters and the goal scorers the sport has ever seen probably had something to do with that notion.
1. Dominik Hašek
Number 1 on this list of 10 greatest Ice Hockey players of all time is Hašek who won six Vezina Trophies. He was the very first goaltender to win back-to-back Hart Trophies.
He led the Czech Republic proudly to their only Olympic gold, he set a playoff record for shutouts and he also became the first European goaltender to win the Stanley Cup (and gave other European goalies the chance to enter the NHL in the process.
Final Words
So, these were the 10 greatest Ice Hockey players of all time. Feel free to share your thoughts in the comments down below.
Greatest NHL Players | Infographics
FAQs Regarding Greatest Ice Hockey Players
Q. How many hockey players are on the ice?
There are six players from each team on the ice at any given time. The lineup consists of a netminder, two defensemen, and three forwards. Since the game is played at such a fast pace, the players can be changed at any time. Most teams have between 17 and 22 players.
Q. Who is the best ice hockey player?
The best ice hockey player is Connor McDavid, a forward with the Edmonton Oilers. It's no surprise that McDavid has taken the title of "best player in the world" from Sidney Crosby without much argument. His teammates have voted him the most outstanding player in the NHL for the past two seasons.
Q. How long do hockey players stay on the ice?
Hockey players spend an average of 47 seconds on the ice during their shift. Defensemen take a slightly longer shift than forwards on average, so they take slightly longer shifts. A forward taking an average takes 48.6 seconds. The shift is 46 seconds.
Q. Who is the God of hockey?
It is widely believed that Major Dhyan Chand PB is the God of hockey. In an era when India dominated field hockey, he was known for his ball control and goal-scoring feats, as well as winning three Olympic gold medals in 1928, 1932, and 1936.