Top 10 Best iOS Gaming Apps In 2021
October 18, 2021 By Sourav
---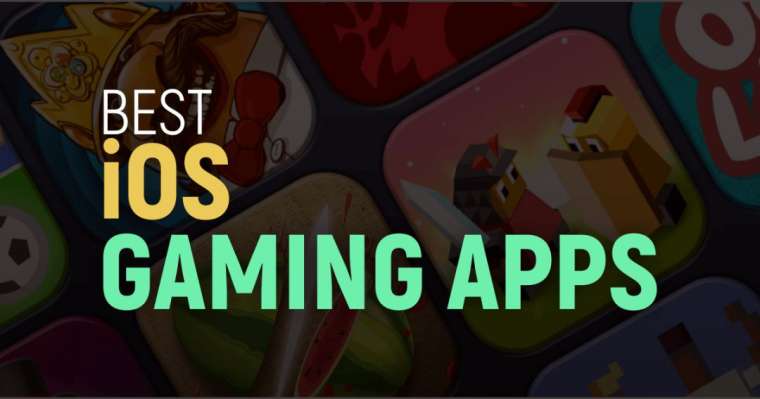 Every week sees a slew of the best iOS gaming apps being released in the app market and as such, it becomes really tiresome and tedious to scroll through all the apps to find those actually good ones. And nothing is more tedious than finding a good app for your iPhone. With tons of genres to look into and so many games out there it is really a big deal to find a good game. So here are check out the Best iOS Gaming Apps in 2021.
Best iOS Gaming Apps - 2021 Ranking
10. Mister Smith and his adventures
At number 10 in the top 10 best iOS gaming apps in 2021, we have Mister Smith and his Adventures. This is one hell of a game and is sure to keep the player entertained for a long time. It's a part pop quiz and comedy caper game that makes the player scratches his head as well as chuckle in amusement.
Though it is entirely text-based, the enjoyment that it provides leaves the other flashier games behind.
9. Monument Valley
At number 9 in the top 10 best iOS gaming apps in 2021, we have Monument Valley. This puzzle game is critically acclaimed and has won many awards as well. The game's aim is simple, the player manipulates the levels by revolving the view so as to make new connections where previously there weren't any and open up new pathways.
The game lives up to its interesting premise and is really engaging.
8. Particle Mace
The number 8th spot in the top 10 best iOS gaming apps is now held by Particle Mace. It's a top-down survival game in which the player controls a mace-shaped ship and is in the midst of endless space filled with comets coming towards their ship or enemies trying to take the player out.
It starts out slow but soon becomes really fast and provides the edge of the seat moments to the players. This game now also holds its place among the most popular online games in 2021.
7. Planet Quest
At number 7 in the top 10 best iOS gaming apps in 2021, we have Planet Quest. This game borderlines between bizarre and eccentric. It's about stripping animal costumes off dancing folks in time to an addictive musical beat.
As weird as it may sound, the game is actually quite addictive with awesome music ranging from pop to reggae. It's the sort of game that would make you smile the whole time and is appealing to both casual and hardcore gamers.
6. Score! Hero
At number 6 in the top 10 best iOS gaming apps in recent times, we have Score! Hero. While football games have been done to glory on PC and gaming consoles, there are hardly any quality football games that are not only good but also do justice to the awesome game of football itself. Though Score!
Hero's gameplay is simple; using only swipes it is able to tell the story of the highs and lows of a star right from the humble starts to heights of glory. This is a must-have football game for everyone.
5. Shadowmatic
At number 5 we have Shadowmatic. It is one of the most unique puzzle game experiences ever. The game makes the player manipulate floating objects until they make recognizable objects with their shadows projected on the walls.
Great soundtracks, visuals, controls, and a really interesting setting are what make this game appealing to those who want a really unique gaming experience.
4. The Trace
At number 4 in the top 10 best iOS gaming apps in 2021, we have The Trace. This is one of those who-dun nit detective games popular on the internet but what separates it from the rest is its hooking and fast-paced story, great graphics, clever puzzle-solving, and the sheer sense of being in an actual detective's shoes.
The game follows a lone detective trying to put together a murder mystery. It's an absolute must-have for all those crime thriller addicts.
3. The West port Independent
At number 3 in the top 10 best iOS gaming apps, we have The West port Independent. This game might not be for everyone as it involves the player running a newspaper named "The West port Independent" and the gameplay is about the hurdles editors face when operating in a police state.
It's a game where you are constantly faced with the decision of whether to post a story with political correctness and face the wrath of government or post true stories to keep your credibility as a newspaper. Whatever you choose, you face consequences and as such it has great replay value.
2. Circa Infinity
At number 2 in the top 10 best iOS gaming apps in 2021, is Circa Infinity. Over the last couple of years, the popularity of arcade games with simple core mechanics has been on the rise and Circa Infinity is the latest in the list of arcade sensations.
The game is basically about jumping in between the circles that are spinning around each other and in the later levels you have to dodge other hazardous objects. On paper, it might sound boring but it's addictive and is a game that is easy to pick up but hard to master.
1. Room 3
The number one among the top 10 best iOS gaming apps is Room 3. If you aren't familiar with other Room games then it's time you played one because this point-and-click puzzle game is really ingenious.
All the games in this series send the player on an adventure where he must solve puzzles for story progression but what makes Room 3 special is that it has more depth and challenge to the games as compared to the former's ones.
Best iOS Gaming Apps In 2021 - Infographics
Conclusion
Games not only provide us respite from the stress and burdens and but is a gateway to escape into its world via their background score, setting, atmosphere, and story, very much like a good book. And, we hope you liked our exclusive ranking of Best iOS Gaming Apps.