5 Amazing Basketball Players With Unibrow
October 19, 2021 By Admin
---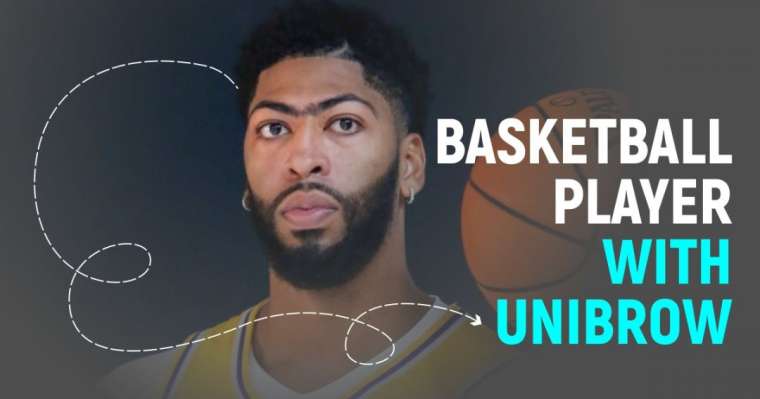 We all know that famous players from different sports are known for their style and looks among their fans. The players tried various things to be unique from others. In the same way, basketball players always try to be different from others because basketball is a well-known game worldwide, and the players of the game are also famous for their unique styles. But some are naturally different from others, like to have a natural unibrow, and we will discuss those basketball players with unibrows who adopt their uniqueness in an exemplary manner.
Basketball Players With Unibrow - All-Time Ranking
Without any doubt, these players proved that being unique from the surrounding people around you is not something unacceptable. Also, you always try to be who you are.
It will be really unfair if we don't start with one of the greatest NBA players, Anthony "Brow" Davis. However, there are four more players who also donned the court with their unique unibrows.
1. Anthony Davis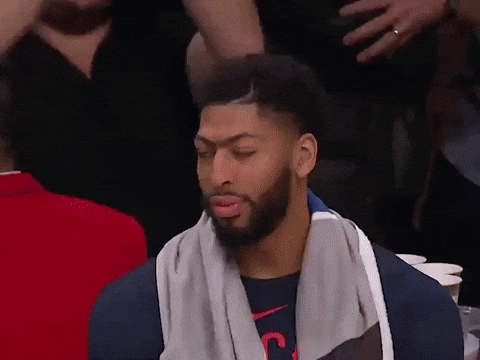 Anthony Marshon Davis Jr. is a well-known emerging basketball player from the United States playing in National Basketball Association (NBA). The thing which makes him different from the others is his unique unibrow. He is one of the most famous basketball players with a unibrow. Anthony, who is also known for his nickname AD, adopts his unique facial hairstyle positively without any hesitation.
In fact, this confident decision of his life makes Anthony a star player among basketball fans. Anthony made his NBA debut with the New Orleans Hornets' 1st overall pick in the first round of the 2012 NBA Draft. The 6 feet 10 inches star player AD achieved many awards throughout his career. He played with New Orleans Hornets from 2012 to 2019. After 2019, he was traded with Los Angeles Lakers and currently playing for them.
Moreover, AD became eight times NBA All-Star from 2014 to 2021. Because of Anthony's outstanding performance, he became the most valuable player and was awarded the NBA All-Star Game MVP award in 2017. Anthony also won All-NBA First Team four times, three times NBA block leader, and two times NBA All-Defensive First and Second Team. Anthony also won an NBA championship in 2020.
2. Tiki Mayben
The second on our list is Tiki Mayben. He is a former capital district basketball legend known for his astonishing talent and is also among the basketball players with a unibrow. However, Tiki is not a famous player among basketball players because he did not achieve success because of his involvement in drug dealing at Binghamton University.
The guy ruined his fantastic talent and bright future because of his bad decisions in life. As a freshman in 2006-07, Tiki was famous for his remarkable talent and abilities. He was honored with the Atlantic 10 Rookie of the Week in 2006. Also, an Atlantic 10 Preseason All-Rookie Team in 2007.
3. Gheorghe Mureșan
Gheorghe Mureșan is a former basketball player from Romania. This guy is also among those basketball players with unibrow known for their different looks. In fact, the 7 feet 7 inches Gheorghe, also known as Ghita, is still the tallest NBA player ever played in the top league.
Due to his giant body, Ghita has to face fitness problems in his career, and he retired early because of his back surgery. In 1993, Washington Bullets selected Ghita in the second round with the 30th overall pick. Ghita played for four different teams in his entire career.
Because of Ghita's excellent performance, he was awarded NBA Most Improved Player by the panel of sportswriters. Also, he won the NBA Field Goal Percentage Leader award two times in 1996 and 1997. Besides NBA, he also won the championship of the Romanian and French leagues.
4. Adam Morrison
Adams Morrison was an American basketball player with 6 feet 8 inches in height. The guy always had a unique facial hairstyle in his basketball career, including mustache and hairstyle. Morrison adopts this weird facial hairstyle with long hair, which gives the player a different look from others.
Adam is among those basketball players with unibrows who never adopt their natural eyebrow style. Charlotte Bobcats selected him as the third pick in the NBA draft in 2006. He won the NBA championship two times in 2009 and 2010.
Charlotte became the NBA All-Rookie Second Team winner in 2007. After retiring from the professional NBA career, he worked as an assistant coach at Mead High School in 2017.
5. Ramón Rivas
The last player on our list is Juan Ramón Rivas Contreras, known as Ramón Rivas. He is a retired basketball player from Puerto Rican. Rivas is one of the best basketball players with a unibrow, famous for his different looks and amazing skills.
He played for seven years for his country's National Basketball team. Rivas also played in various countries' leagues in his career. Furthermore, in 1988, Rivas was selected for the first time by Boston Celtics in the NBA because of his exceptional college basketball career. Besides that, Rivas won the championship of the Spanish League and European Cup in 1996 and 1997.
He won the Spanish Cup in 1995. Moreover, he was also bestowed with the BSN Most Valuable Player and Rookie of the year honors in his career.
Basketball Players With Unibrow - Infographics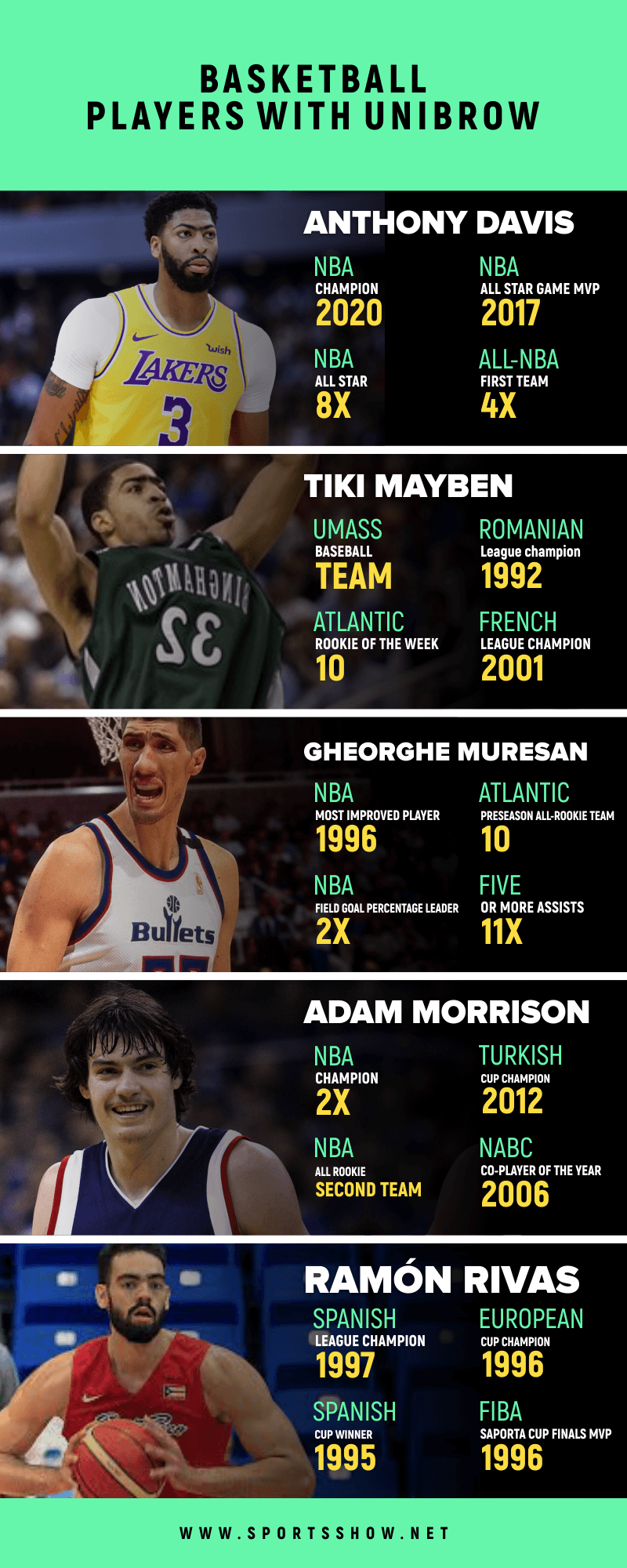 Final Words
These are five basketball players with unibrows. They are known for their skills, abilities, life events, and unique looks. We hope you liked our list, and it will be appreciated to have your valuable feedback in the comment box.
FAQs Regarding Basketball Players With Unibrow
Q. What NBA player has a unibrow?
Los Angeles Lakers superstar forward Anthony Davis has a unibrow. This characteristic has become his identity. He is much popular in NBA because of his unique and captivating unibrow style. In fact, he lives by a motto: ''whatever makes you different embrace it''.
Q. Who are the five amazing basketball players with unibrow?
They are popular for their skills, abilities, and unique looks. The five basketball players with unibrow style are Anthony Davis, Tiki Mayben, Gheorghe Muresan, Adam Morrison, and Ramon Rivas.
Q. Which highlighted the personality of Anthony Davis?
The unibrow of Anthony Davis made him more famous among fans. Although he is the eight-time NBA All-Star and named to the four NBA All-Defensive Teams, his unibrow highlighted his personality more.
Q. What NBA player is popular for unibrow and height?
A Romanian basketball player Gheorghe Muresan is famous for his unibrow along with the unusual height of 7'7''. After Davis, he is most famous because of his giant body. He was also awarded the most improved player award.