Andrew Thomas Biography, Net Worth, Salary, Career, Family, Personal Life, and Other Interesting Facts
December 11, 2020 By Sourav
---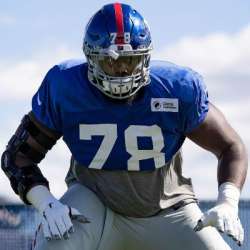 | | |
| --- | --- |
| Real Name | Andrew Thomas |
| Nick Name | The Tank Engine |
| Profession | American Football Offensive Tackle |
| Nationality | American |
| Height | 6 feet 5 inches (1.96 meters) |
| Weight | 315lbs (143 kg) |
| Birth Date | 22-01-1999 |
| Age | 22 |
| Gender | Male |
| Birth Place | Lithonia, Georgia, United States |
| Zodiac Sign | Aquarius |
| Religion | Christian |
| Address | 1925 Giants Dr, East Rutherford, NJ 07073, United States (New York Giants) |
American football player Andrew Thomas currently plays as an offensive tackle for the National Football League franchise New York Giants. Since his debut game in the NFL in the 2020-21 season, he made a solid buzz in the global media due to his football prowess. However, he used to make headlines since his college footballing days as he was widely considered as one of the top prospects in the future of American football.
Andrew Thomas Biography and Other Amazing Facts
Before joining the NFL side New York Giants, Andrew played for the Georgia Bulldogs Football Team of the prestigious University of Georgia. And since his college days, he caught the attention of several football pundits and coaches alike. During his last year at the college, he caught the attention of almost all the NFL sides. And now, he is regarded as one of the best offensive tackles in NFL this season.
Andrew Thomas High School Career
He started his high school education at the Pace Academy in Atlanta, United States. During that time, he showed his interest in American football and started playing for the school days. Within just a few years, he became one of the top players of his high school teams. Andrew also helped the side to win various school-level matches against fellow teams.
Following his career at the Pace Academy, he also appeared in the Army All-American Game. Due to his immense prowess, he caught the attention of several universities around the states. Most notably, the University of Alabama, Auburn University, University of Florida, and the University of Georgia offered him scholarships. However, he announced his commitment to Georgia on 10th July 2016.
Andrew Thomas College Football Career
He participated in each game of the season in his first year as a freshman. He displayed a brilliant performance as a right tackle and became a Freshman All-American. However, he shifted to left tackle in his sophomore year. During that season, he suffered a tragic left ankle injury in a regular-season game against South Carolina. After making his comeback within two games, he re-injured his ankle.
Following his comeback, he recorded 331 rushing yards in a game against Kentucky and became the SEC offensive lineman of the week. He achieved his place in both the first-team All-SEC and first-team All American. Following his sophomore year, he received his invitation to the NCAA Elite Football Symposium. Shortly after, he announced on 17th December 2019 that he would forgo his final year to appear in the 2020 NFL Draft.
Andrew Thomas NFL Career
Since the time he announced his wish to appear in the 2020 NFL Draft, some of the most successful NFL sides showed their interests to get him onboard. However, New York Giants selected him as their fourth overall selection in the draft. He signed a rookie contract with the team and became a part of the playing squad. Andrew started as a left tackle in the first five weeks of the regular season.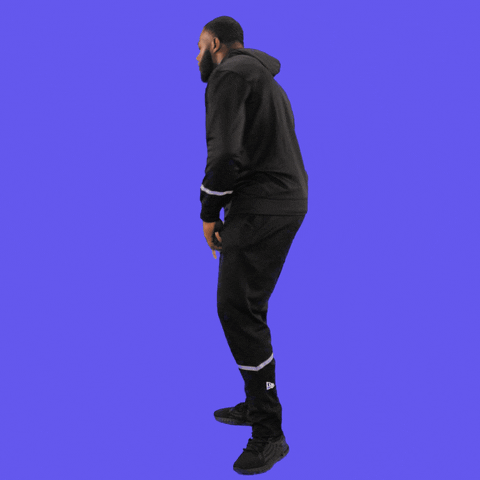 Andrew Thomas Personal Life
Born on 22nd January 1999, Andrew Thomas is the first child of his father, Andre Thomas, and his mother, Belinda Thomas. He grew up in an orthodox Christian family in the Lithonia city of Georgia along with his younger sister, Brianna Thomas. Andrew is currently in a romantic relationship with his long-time girlfriend, Ashley-Ann. The media spotted the couple together on several occasions.
Andrew Thomas Net Worth
According to the recent financial reports, the current net worth of Andrew Thomas is estimated to be around $5 million as of the 2020-21 NFL season. He signed a four-year fully-guaranteed contract with the New York Giants worth $32.34 million. Andrew received a $21 million signing bonus from that contract. He now gets around $6.1 million yearly salaries from his current NFL side.
Andrew Thomas Awards
He became the Freshman All-American in 2017. In that same year, he also became the SEC Champion in 2017. Andrew then achieved his place in the First-team All-American in 2018. Besides, he also achieved his place in the First-team All-SEC twice in his college career. He has several other individual accolades under his name. Some of the most notable among those are as follows.
Rose Bowl Champion: 2018
Jacobs Blocking Trophy: 2019
Unanimous All-American: 2019
Sugar Bowl Champion: 2020