Why Tennis Is One of the Best Sports
March 29, 2022 By Admin
---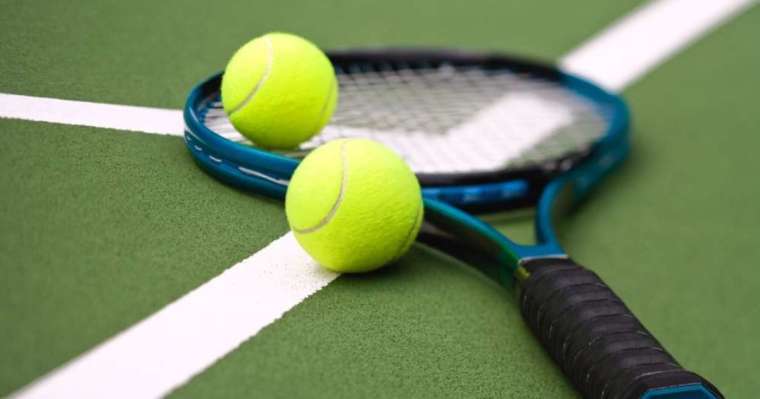 Since I was younger, I have loved watching sports because the systematic dynamic always appealed to me. I especially loved how players use the rules and develop quick strategies on the field to respond to the opponent's shots. Although several sports have captured my interest over the years, tennis has been my favorite.
There is nothing about the game I don't love. It has excellent flow, and the structure allows players to showcase their athletic skills and strategic capability equally. If I were to master one game to become incredibly skilled at it, tennis would be my preferred option.
I know my opinion may seem biased, but tennis truly deserves this praise, and this blog will prove why.
Why Tennis Is One of the Best Sports
Here are some of the top reasons tennis is the best sport that every sports enthusiast needs to start watching (and playing).
1. Game Sets Are Easy to Follow
Game rules and scores aren't always easy to understand, especially for people new to a particular sport. The good thing about tennis is that its scoring system is straightforward and relatively simple to understand.
Athletes need to play six games to win a set, and there are either 3 or 5 sets per game depending on the chosen format. Winning each game requires each player to reach maximum game points; whoever gets first wins the game.
The only part that can be a source of confusion is the point system. Tennis game point progression is 0, 15, 30, 40, Game Point unless both sides are at 40 points. In such a scenario, the first player to score when both are at 40 gets an Advantage. A player with an advantage will win the game point if they score; however, losing a point to the opponent at this stage will push them back to 40.
Therefore, the player needs to score two consecutive points to get a game point.
2. A Best of 3 Lasts 90 Minutes on Average
An average game of tennis lasts 90 minutes when it is the Best of 3, making it easier to follow the game. Taking out 90 minutes for a single match isn't always difficult, depending on when the matches are happening.
You can also track the scores online if you can't actively watch the game due to work or other obligations, knowing the anxiety won't last longer than 90 minutes. Of course, those 90 minutes stretch indefinitely when Novak Djokovic or Serena Williams are playing. Still, they are manageable, considering how long a few other games can take.
3. Diverse Competitions
The best part about tennis is that enthusiasts can look forward to several championships happening at different times of the year. There's Wimbledon, Australian Open, French Open, and US Open. Additionally, tennis is also part of the Olympics, so you'll get to watch some incredible gameplay while also bingeing on other compelling athletic performances.
4. Strategic Betting Opportunities
Not all sports enthusiasts involve themselves in sports betting, but those who do know how much fun casual Tennis betting can be. The entire process requires extensive research, strategic thinking, and a fair inclination towards risk.
Casual betters are unlikely to have pages upon pages of information, so they should check the latest data and place their bets. So, stay up to date with the latest tennis odds and player profiles, and you may make a nice enough profit to book tickets to watch the next tournament in person.
5. Talented Athletes
My favorite part about tennis is that there is no shortage of talent. We have incredible athletes like Nadal, Djokovic, Medvedev on the men's side and Serena Williams, Naomi Osaka, and Ashleigh Barty on the women's side.
Watching them play is an absolute treat because their game is nothing short of incredible. Even though he has retired, I would also like to give Roger Federer an honorary mention here. He was one of the best Tennis players, and I continue to remain in awe of his talent to this day.
Some Tips for Enjoying Tennis Matches
I am always excited when more people start watching tennis and realize it's an incredible sport. Here are some tips for newcomers to help you enjoy yourself to the fullest.
The first-ever match you watch needs to be televised because the commentary will help you understand what's happening.
Choose a player at the beginning of a tournament and follow their journey to the end. It will help you know how the tournament qualifying rounds work.
Arrange all the refreshments beforehand because you wouldn't want to miss even a second of the game.
Enjoy!
Wrapping Up
I hope you enjoyed reading this blog post about tennis and are ready to give this sport a chance. Tennis's easy scoring system, manageable duration, diverse competitions, talented and charming sports personalities, and interesting betting opportunities make it a game many can follow with passion.
Always remember to gamble responsibly. Contact the Gambling Helpline for free and confidential support, information, and counseling on 1800 858 858 or visit www.gamblinghelponline.org.au.