Top 10 Most Successful Goalkeepers of All Time
January 9, 2021 By Sourav
---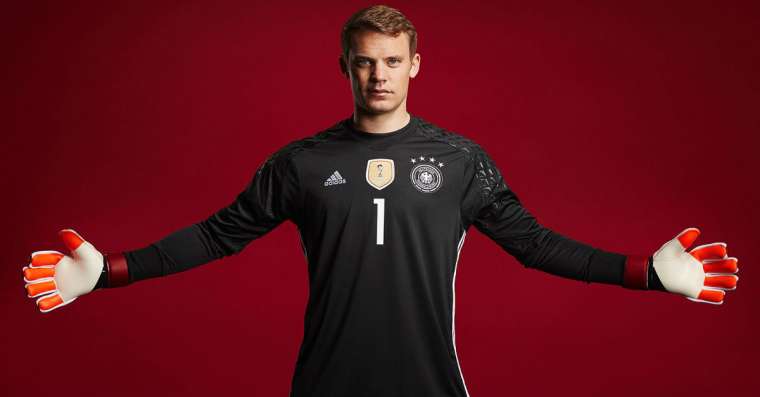 Every game needs an attacking side and defensive side, the goalkeeper is the most significant part of the defensive line in the game of Football. Just as a chain is as strong as its weakest joint, a Football team is as formidable as the team's Goalkeeper. A strong defense can be very beneficial especially when time is of the essence and the opponents are desperately trying to make a goal in the short period of time the game has left. To know more about them, read on. Here are Top 10 most successful goalkeepers one must look up to.
Most Successful Goalkeepers of All Time | 2020 Updates
10. Vincent Enyeama (Hapoel Tel Aviv FC and Nigeria)
Number 10 in this list, of Successful Soccer Goalkeepers, consists of Vincent Enyeama. During the 2013–14 Ligue 1 season, club manager René Girard had picked Enyeama as his first-choice goalkeeper. He picked him just ahead of Steeve Elana, who happened to be the first-choice goalkeeper when Rudi Garcia was the club manager.
With the help of his two center-backs, Marko Basa and Simon Kjær, Enyeama kept 11 consistently clean sheets in Ligue 1 matches during the smooth first half of the season. Definitely, he is one of the most successful goalkeepers.
9. Joe Hart (Burnley and England)
English goalie Joe Hart is at number 9 of the best Goalkeepers in Football. Charles Joseph John "Joe" Hart. He began his career at his hometown club named Shrewsbury Town in the Conference and League Two. In 2006, he had moved to top-flight Manchester City, having attracted the attention of several Premier League teams. He spent time on loan at Tranmere Rovers and Blackpool in his first season. That was before spending the 2009–10 season at Birmingham City.
He returned to Manchester City for the 2010–11 season. And then, he won the Golden Glove for keeping the cleanest sheets throughout the Premier League season. Hart replicated this feat in the 2011–12 season and was a significant player during City's title-winning campaign. He now plays for fellow Premier League side, Burnley.
8. Iker Casillas (Porto and Spain)
Casillas started his youth career with Real Madrid in 1990. After gaining promotion to the senior team back in 1999, he remained with the club for a long 16 seasons. Besides, he later also served as the club's captain. During his fabulously successful time at the Madrid club, he won five La Liga titles.
Moreover, he won two Copa del Rey titles, four Supercopa de España titles, and three UEFA Champions League titles. With 725 appearances for the club, Casillas happens to be Madrid's second most capped player of all-time after Raúl.
7. Claudio Bravo (Manchester City and Chile)
In the 7th position in this list of most successful goalkeepers, we have Claudio Bravo. For the 2006–07 season, Bravo had signed a five-year contract with Real Sociedad in Spain, in a minutely reported €1.2 million deal –he and Asier Riesgo had formed the youngest pair of goalkeepers that year in La Liga.
For 2008–09, however, after a loan to the former to Recreativo de Huelva, Bravo again became the starter, but Real remained in Segunda División. He was the joint recipient of the campaign's Zamora, along with David Cobeño of Rayo Vallecano. Bravo currently plays for the English Premier League side, Manchester City.
6. Hugo Lloris (Tottenham and France)
At number 6 in the top 10 most successful goalkeepers of all time, we have none other than Hugo Lloris. Lloris began his career with his hometown club OGC Nice. He made his debut as a teenager in October 2005. He then began in goal during the team's run to the 2006 Coupe de la Ligue Final.
Lloris had won several domestic awards in his first season with Lyon and, in his second season, and earned award nominations at the European level for his performances in the UEFA Champions League.
5. Petr Cech (Arsenal and the Czech Republic)
Petr Cech is at number 5 in this list of most successful goalkeepers. Cech holds a few goalkeeping records, including the Premier League record for the fewest appearances needed to reach 100 clean sheets, having done so in 180 league appearances, as well as the fabulous record for the cleanest sheets in Premier League history.
In addition, he has a club record at his former club Sparta Prague, having gone 928 minutes undefeated in all competitions in 2001–02, when his unbeaten run in the Czech First League was merged with his performances in the Champions League.
4. Thibaut Courtois (Real Madrid and Belgium)
In this list of best and most successful goalkeepers, we have Thibaut Courtois next in line. Courtois graduated through the effective youth system of his local side Genk and progressed further into the senior team, where at the tender age of 18, he played a key role in the team's Belgian Pro League victory.
Courtois returned to Chelsea back in July 2014, and in his first season, he helped them gain the League Cup and the Premier League title. Now, he plays for one of the richest football clubs, Real Madrid.
3. Gianluigi Buffon (Paris Saint-Germain and Italy)
Speaking of the most successful goalkeepers, we have Gianluigi Buffon. At the club level, Buffon's professional career started with Parma in 1995, where he made his Serie A debut. He was soon promoted to the role of starting goalkeeper, earning fame as one of the most promising young goalkeepers in Italy; during his tenure with the club, he won the Coppa Italia, the UEFA Cup, and the Supercoppa Italiana, all taking place in 1999.
After joining Juventus in 2001, Buffon immediately won Serie A titles in both of his very first two seasons at the club and set himself as one of the best players in the world in his position. He now plays for the French Ligue 1 side PSG.
2. David De Gea (Manchester United and Spain)
Born in Madrid, De Gea began his career only 13 with Atlético Madrid and rose through the academy system at the club prior to making his senior debut back in 2009. After being made Atlético's first-choice goalkeeper, he aided the team wins both the UEFA Europa League and the UEFA Super Cup in 2010.
His performances arrested the attention of Manchester United, whom he joined back in June 2011 for £17.8 million, a British record for a goalkeeper.
1. Manuel Neuer (Bayern Munich and Germany)
This one on this list is one of the most successful goalkeepers of all time. Regarded by pundits as the undeniable best goalkeeper in the world (he is the current holder of the IFFHS World's Best Goalkeeper award, which he has won for the past four consecutive years since 2013).
As one of the best and most complete goalkeepers of all-time, Neuer had won the 2014 FIFA World Cup with Germany as well as the Golden Glove award for being the best goalkeeper in the tournament.
So, these were the Top 10 Most Successful Goalkeepers. Tell us about your favorite Goalkeeper in the comments down below.