The game which started by the name of "Kanjai-Bazee" in British India, has gained much popularity ever since. Polo has indeed proved itself to be one of the most enjoyable games that serve both recreational and competitive. It is the national game of Iran and several other countries. Here we take a look at the Top 10 Best Polo Teams in the World in 2020.
10 Best Polo Teams in the World
10. The Chantilly Polo Club
The number ten on the list of best polo teams in the world is Aprement, Oise, France. From the end of April right to the beginning of October, the club opens its doors to its members and visitors for an amazing season of tournaments, featuring some of the world's best horse polo players, and glittering social events.
9. El Metejon Polo Club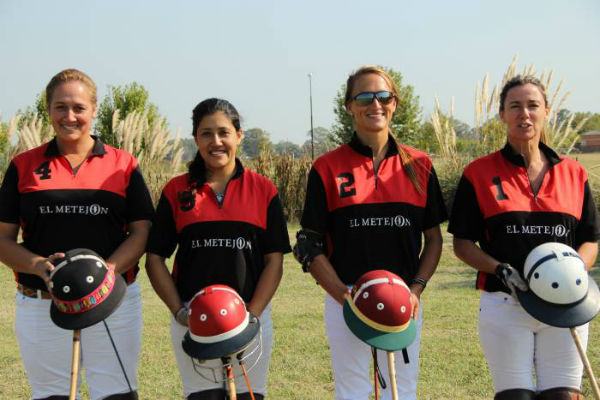 On number 9 in the best polo teams in the world is Cañuelas, Buenos Aires Province, Argentina. Argentines are really passionate about polo, and matches in Argentina are a surreal mix of top equestrians, fabulous facilities, and Latin glamour, with attributes personified in to see the top player and Ralph Lauren model Nacho Figueras.
Well-heeled fans from Buenos Aires travel a moderate forty minutes out of town to this beautiful club, which popularly hosts tournaments from October to December, the true highlight being the Argentine Polo Championship in late November.
8. Guards Polo Club
Number 8th on best polo teams in the world in 2020 is Egham, Surrey, England. A summer playground for the British royals, with landed gentry and social set, Guards is now the largest polo club in Europe with 10 playing fields, an impressive clubhouse, and fabulous hospitality facilities that swing right into the action in April and gallop all the way through to the mid-September.
It's literally Wimbledon with horses – champagne, afternoon teas, strawberries and cream, and the chance of social climbing.
7. The International Polo Club Palm Beach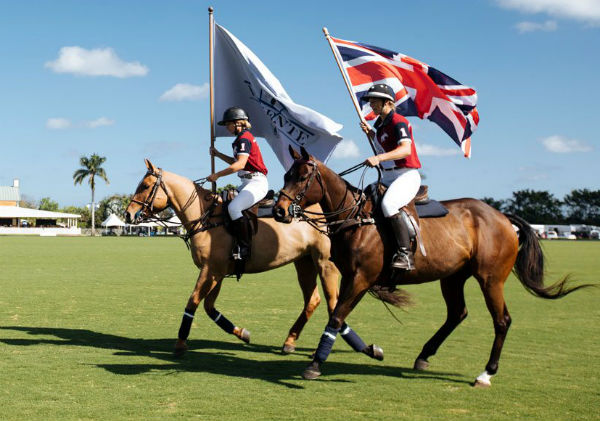 Boasting the best polo facilities offered in the United States, the International Polo Club Palm Beach upholds the finest and most sophisticated traditions of the sport in a truly magnificent and eye-soothing setting.
A dramatic palm-lined drive leads to a truly world-class club; an all-white pavilion with a pool, polo library, spa, and a lot of other facilities. The main focus, however, happens to be on the Grandstand Pavilion and also three meticulously maintained playing fields that host seriously major events like the US Open Polo Championship and also the high-scoring Ylvisaker Cup and Gold Cup.
6. Britannia El Remanso
On 6th of best polo teams in the world in 2020, this is an all-British professional squad, put together by 4-goal player Charlie Hanbury, 29, and supported financially by RJI Capital, a merchant banking firm. Charlie has expertly recruited three fellow Englishmen to do battle for upcoming year's major high-goal honors, named the Queen's Cup at Guards and Gold Cup at Cowdray.
The team will consist of players like Ollie Cudmore, James Beim, and James Harper, who are all members of the England polo squad. And as they'll be engaged in playing on home soil, they can really look forward to massive support.
5. Zacara Lyndon
Lea's signing of the Argentinian 10-goaler Facundo Pieres back in 2012 was one of the great coups scored dauntingly by this British-born money man, and together they have won a string of victories, including the 2013 Gold Cup of course. This serves them the number 6th position on best polo teams in the world.
4. HB Polo
On 4th of best polo teams in the world in 2020, we have the French Pailloncy brothers, Sébastien and Ludo. They have always been a regular and popular feature of the high-goal circuit in recent years. They have pulled off the unanticipated coup of securing one of the best in the sport of late. While creating history, they won the Uruguayan 10-goaler David 'Pelon' Stirling.
3. Apes Hill El Remanso
Having reached the semi-finals of the prestigious 2015 Gold Cup, Apes Hill is back with another new and improved line-up for 2020. Sir Charles 'Cow' Williams and Major Christopher Hanbury have joined forces with a strong four-man team. Eduardo Novillo Astrada and Mark Tomlinson line up beside George Hanbury and Alec White. Besides, that should really offer us some entertaining polo.
2. Polo Club Dubai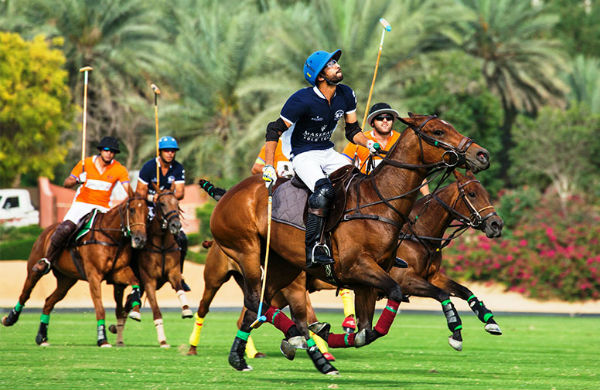 Dubai-based entrepreneur Ali Albwardy's team has popularly been the longstanding home of 10-goal supremo Adolfo Cambiaso. But in a rather bold end-of-season transfer move last year, Dubai had acquired another professional 9-goaler, Juan Martin Nero. This pairing now provides Dubai with every chance of challenging those King Power Foxes, who presently reigns supreme.
1. King Power Foxes
Thai billionaire Vichai Srivaddhanaprabha has literally poured millions into creating the best polo team in the world. Only last year they won the hallowed double. They achieved the Cartier Queen's Cup at Guards and also the Gold Cup at Cowdray Park. Besides, young British players Hugo Lewis, 22, and Kian Hall, of 19, are ones to watch. Srivaddhanaprabha also owns the prestigious Leicester City Football Club – the mascot is a fox, hence explains the polo team's name.
Although founded back in 1995, the club's spirit harks back to as early as the 1920s. The Rothschild family set up a polo field on a farm in the astonishingly beautiful postcard village of Apremont.
So these were the top 10 most famous Polo Teams Worldwide. Feel free to share your thoughts in the comments below.