Arguably, 9 out of 10 instances will vote Chess to be an immensely splendid game that enhances brain activity and also caters to recreational proclivity. Unsurprisingly, this common board game is extremely popular among students along with adults, and rightfully so. Although male domination is quite visible in this particular game as of this moment, here is a list of top ten female chess players who have pioneering roles for the future generation of female chess players! And it certainly doesn't hurt if they have the elegance to be identified as beauty with brain. And, here are the Top 10 Best Female Chess Grandmasters Right Now.
Top 10 Best Female Chess Grandmasters Right Now
Being a chess player is a matter of being able to prove your intellectual integrity and being able to anticipate and identify the next moves of the opponent depending on the previous ones. There are games which are easy to play but tough to learn…and there are games like chess which are easy to learn but very difficult to master. A single move in chess can make or break your game.
10. Antoaneta Stefanova
This 40-year-old Bulgarian female chess player who has got beauty with brain bags the tenth position in this list of top 10 best female chess grandmasters right now. She got her chess lessons from none other than her father and not only she is a chess grandmaster but is also the holder of the title of women's chess champion for 2004 through 2006.
According to the official world chess federation, she ranks 2474 currently. Previously her peak rating used to be 2560 which is pretty impressive for such a pretty face. She is the perfect example that beautiful people can have impressive intellect too.
9. Alexandra Kosteniuk
This Russian chess player is the number ninth on this list not just because of the looks, but the high functioning brain she possesses. She was a successful finalist at women's world champion at the age of 17. She also is a renowned grandmaster. According to FIDE or world chess federation, her peak rank is 2557.
And, the current rating stands out to be an impressive number of 2517. It is noteworthy that she has all these titles and accomplishments at such a young age of 35. This beauty with a brain is very talented among top 10 best female chess grandmasters right now.
8. Kateryna Lagno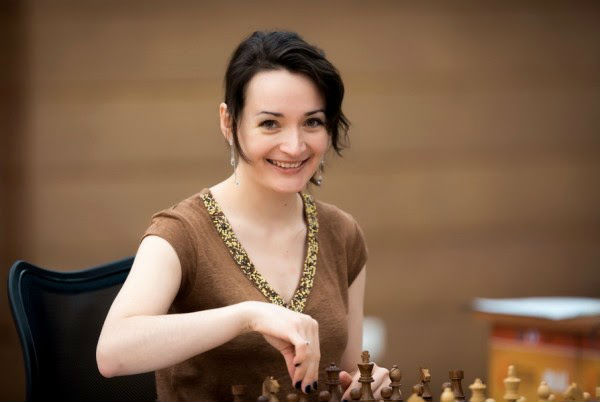 Belonging from Russia  (originally from Ukraine ), this beautiful chess player is a grandmaster, a women grandmaster, holds the ranking of 2549 currently according to world chess federation and her peak rating has been 2560 as in December 2018. She has achieved all these titles and she is only 29 years old.
Most people won't believe that a title such a grandmaster can be gotten under the age of 30, but here is a living example of such a scenario. Amazing combination of beauty with brain, isn't it?
7. Marie Sebag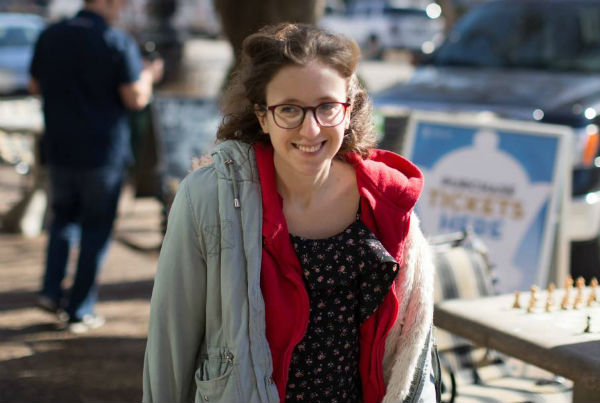 If this is not the perfect combination of beauty and brain then nothing is. The next one on the list of top 10 best female chess grandmasters right now is a 32 years old French (born in Paris) chess player who holds the title of grandmaster (in the year 2008) and bags the seventh place on this list.
Her rating currently is 2451 and the peak rating has been 2537. Apart from chess, she is also a pretty good-looking lady and in a nutshell, is a perfect combo.
6. Hou Yifan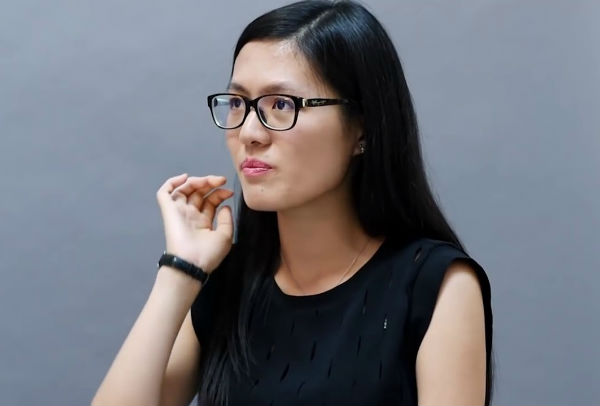 This Chinese chess beauty with a brain is the youngest among all to enter the women world championship at the age of 12. She is 26 years old right now and is the proud holder of the title of grandmaster/woman grandmaster along with champion of the women's world championship 2010 through 2012 and 2013 through 2015.
She now holds her place among the top 10 best female chess grandmasters right now.
5. Monika Soćko
This beautiful chess player is from Poland and is a 41-year-old grandmaster. She additionally holds the title of woman grandmaster. Not only she is a great chess player but is an amazing beauty queen with an amazing brain which gives her the fifth position in this list of top 10 best female chess grandmasters right now.
4. Natalia Zhukova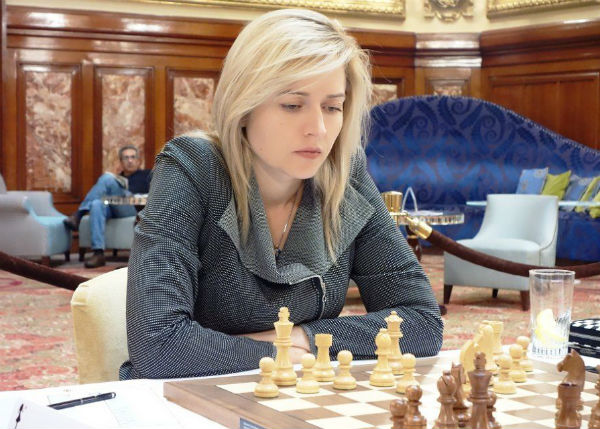 This Ukrainian female chess player is currently 40 years old and is one of the hottest chess grandmasters in the world. Her peak ranking was 2499 and her current rating according to international world chess federation is 2482. Beautiful as well as brainy it is.
3. Valentina Gunina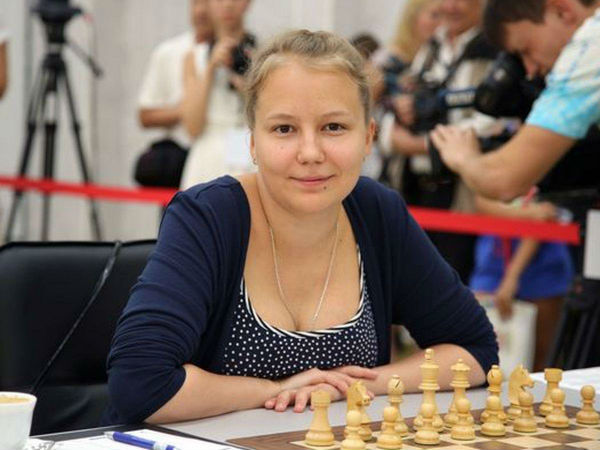 This 30 years Old Russian female chess player is one of the youngest to start a career in the field of chess and redefines the term beauty with brain. She already holds the title of Grandmaster as well as Woman Grandmaster. She is one of the prettiest chess players to look out for under 30 years of age with the ranking of 2548.
2. Irina Krush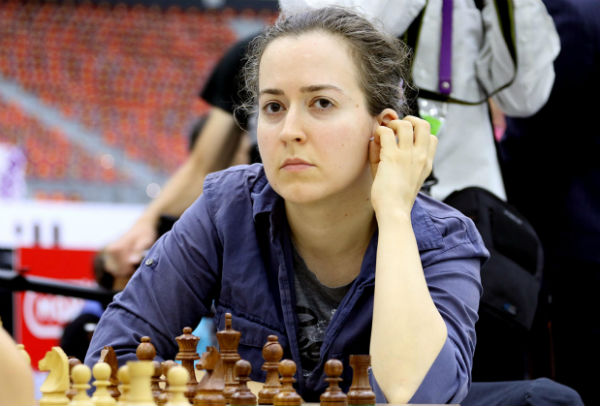 There is no question why this beauty with an impressive brain is the runner up in this list. This US-based female chess player is currently 35 years of age and is married. She holds the title of Grandmaster which she won four years ago. Her current rating is 2422 and is one of the best-looking chess players in the world.
1. Anna Ushenina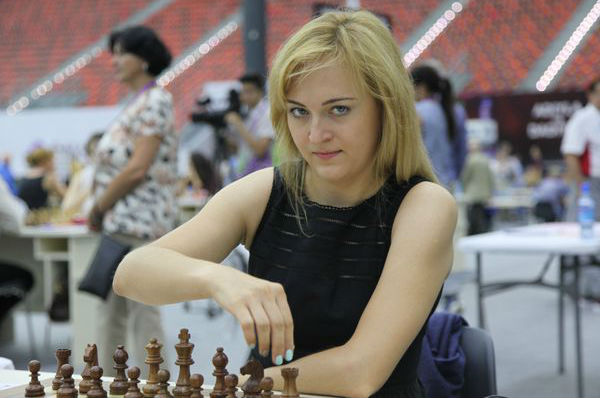 This 33 years old, Ukrainian female chess player tops our list for obvious reasons, her achievements as the Grandmaster and the winner of women's world championship in 2012-13. She not only holds the rating of 2448 right now but her peak rating has been 2502 in the year 2007. She is one of the top 10 best female chess grandmasters right now.
While the global tally of female existence in chess is yet to reach an astounding figure, things are certainly looking up. So, brace yourself, you probably are going to sulk because of checkmate by your own daughter! And, don't forget to send us your comment about our list of the top 10 best female chess grandmasters right now.
Summary
Reviewer
Review Date
Reviewed Item
Top 10 Best Female Chess Grandmasters Right Now
Author Rating