Xbox Vs PlayStation: Battle of the Best Consoles
December 31, 2020 By Sourav
---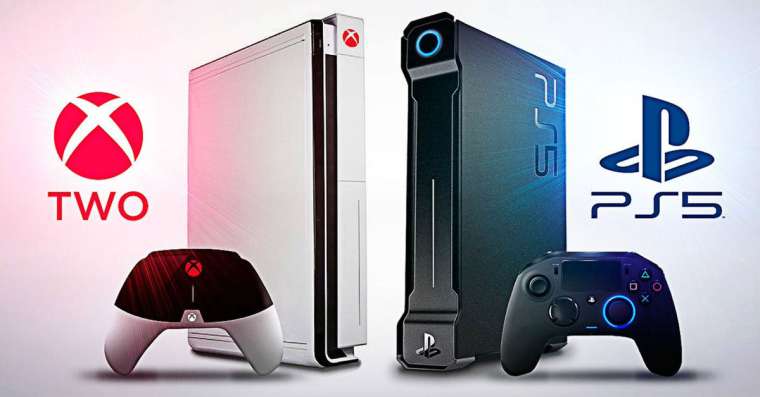 Video games have evidently taken over indoor games as well as outdoor games to some extent. Having the same energy level, adrenaline rushes, and fun while sitting at home is what makes video games so popular among this generation. With virtual reality games paving the way through the future, video games and consoles are slowly and gradually improvising themselves. The following list of Xbox vs Playstation is a battle list to see which one of our gaming amenities is the best one.
If you are a beginner in gaming this list might help you to choose the correct gaming console for your need. There is a raging war in the interwebs about who wins this tech war but honestly, we think both have some really cool features and both are liable to win. Here, we bring to you Xbox Vs PlayStation: Battle of the Best Consoles.
Xbox Vs PlayStation: Detailed Analysis
1. Portability
At number 1 of Xbox Vs PlayStation, most PlayStation 4 games can be smoothly played remotely on the PlayStation Vita portable console, at home via Wi-Fi (ideal if someone else wants the TV) or even elsewhere over 4G.
Microsoft handily offers a second-screen app called SmartGlass 2.0 for tablets and smartphones, although it does not have physical controls or buttons, we can't use it to play games.
2. Games
At number 2 of Xbox Vs PlayStation, both PS4 and Xbox One enjoy many of this generation's best titles, from third-party blockbusters such as Fallout 4, Doom and The Witcher 3, to the very beloved indies such as Shovel Knight, Inside and Rocket League.
Microsoft's flagship titles include Gears of War 4, Halo 5, Quantum Break, and also the Forza series, while the PS4's feature is headlined by the likes of Uncharted 4, Bloodborne, Until Dawn and of course, God of War. Most sports games appear to both systems, though Sony's MLB: The Show series is rather exclusive to PlayStation.
3. User-friendly features
The Xbox One's Windows 10-powered interface is handily intuitive, with large app icons, and the shortcuts for getting to our games quickly, and a friendly guide that offers a quick button tap to let us see your friends and notifications.
We can also snap select apps to the right side of the screen while gaming — that is something useful for when we watch football while playing Halo perhaps. The PS4 interface is identically slick and is still amazing in terms of capturing gameplay moments and also sharing them with friends.
4. Upgrades and updates
Speaking of Xbox Vs PlayStation, there are plenty of consoles to select from this generation, and four of which belong to the PS4 and Xbox One families. Sony has proved its worth with the launch of PS4 Pro, a machine with upgraded hardware and 4K capabilities that runs all the games we know and adore.
Microsoft, for the time being, is actually lagging behind with the gorgeous Xbox One S, a smaller but more efficient version of the original console. However, this could all see the transformation with the launch of Project Scorpio in Winter 2017.
5. Performance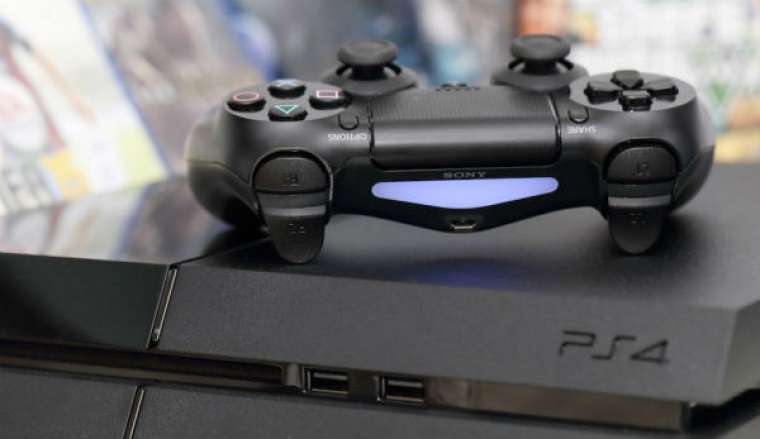 At number 5 of Xbox Vs PlayStation, while games generally look and play great on both systems, PS4 has the winning edge in terms of resolution. For example, according to IGN's database, games of the likes as Batman: Arkham Knight and Shadow of Mordor all run at full 1080p on PS4, while Xbox One gamers, unfortunately, have to settle for 900p on those titles. If getting the best possible crispness for most games is a priority, PS4 comes out on top.
However, the performance conversation is quickly getting more complicated. The $399 PS4 Pro (launching on Nov. 10) will offer a beefed-up GPU that allows for 4K gaming. Microsoft will answer next year with Project Scorpio, a 4K-ready console that's expected to be even more powerful than the Pro (and probably more expensive).
6. Storage and Network
Internet Explorer on Xbox One is a way better browser than Sony's PlayStation offering, a major factor if you plan to view websites on the big screen. The Xbox also appears with Skype built-in and SkyDrive cloud storage.
Both of these graphically built machines have an 8-core x86-64 AMD Jaguar processor with 8GB of RAM, an AMD Radeon GPU, and a 500GB hard drive.
7. Exterior Look
The PlayStation 4 looks elegantly small, sleek, and stylish. The Xbox One looks like a rather big block in comparison. If you have sorta limited space, then the Xbox and its power brick won't look even half as neat as the PlayStation. Sony reports less than 0.4% of its million sold are actually affected, so don't think there's a major issue. Microsoft will perhaps suffer somewhat less due to its more industrial-sized design.
When you're looking at the launch versions of both of these systems, the PlayStation 4 is the clear winner in the looks category. The console's slimmer, lighter design is more travel-friendly and will slide comfortably into your entertainment center, whereas the Xbox One is rather chunkier and relies on the irritating external power brick.
8. User Interface
Xbox One executes with a Windows 8-style interface and operating system. This makes it a rather familiar sight to PC users (many of whom still dislike Windows 8's new look) and detracts from the comforting simplicity of a game console.
The Xbox One provides an HDMI thru-connector, so you can run your cable or satellite box through one port and still manage your service using the Xbox's voice instructions. You can swap comfortably between playing a game and watching TV at a moment's notice and pick up right where you left off, which is really cool.
9. Cost
With the purchase cost of $100 more for the Xbox One with a Kinect 2 controller, it offers motion sensing (and handles the voice controls). This could be an impressive feature in the coming years, but as of now, it is a costly extra with rather limited utility (Sony's less-powerful Eye Camera is a $60 extra). both the Xbox One S and the PS4 Slim begin at $299, and both come in a range of bundles that let you get blockbusters such as Halo 5 and Uncharted 4 right out of the box. However, while Sony looks to be phasing out the launch PS4, Microsoft is still selling the original Xbox One for just $249.
Still, value and price aren't always identical things. In November, Sony is launching the $399 PS4 Pro, which will be the only console that offers 4K gaming. At the same time, the $299 Xbox One S is the only system that can successfully handle 4K Blu-rays, so it really appears down to what kind of material you care about most.
10. Public choices
At number 10 in the list of Xbox Vs PlayStation, we will focus on public choice. PlayStation has managed to avail itself of an early lead in the first half of this console generation, but with four pieces of new hardware lined to be out in the next year alone, everything in sight is about to completely change. With PlayStation consoles selling quicker than Xbox, we have a doubtless winner in this round.
PS4 has sold 40.43 million systems globally, while Microsoft's sales numbers are at 20.99 million, which is sadly almost half. It is quite evident that for some valid reason people value Sony more and they continue to support it and trust it. Nevertheless, Xbox can still up to its game, we have to wait and watch.
With worldwide tournaments happening almost every day, kids are getting more and more into video games. The tech is also improving with time. The remarkable resolution and graphics advancement is almost lifelike. The most fascinating part of video games is usually the story or strategy. There are millions of great video games out there and these consoles help to get the most out of them. We hope you enjoyed the article about Xbox Vs PlayStation. If you did, leave a comment below and let us know which one you like the best and why.