Sports Investors Sees New Opportunities in eSports
October 1, 2021 By Shafeeq
---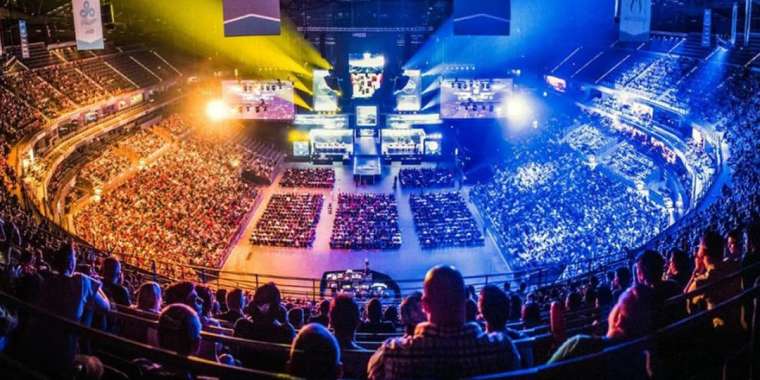 eSports is a growing niche of video gaming that has snowballed into multimillion-dollar competitions, huge gaming arenas, and even its own TV channels.
This type of gaming is when professional gamers qualify to play in tournaments and face other professional gamers, either alone or in a team. Some of these gamers have been signed by professional sports teams to represent them. And are watched by millions of fans in competitions throughout the year.
There are lots of similarities between real-world sports and these eSports games. Some have already been mentioned above. And this is why eGaming fans are lobbying for eSports to become part of future Olympic Games. Just like sports, some bookmakers are even offering betting markets on these. Next time you search for sites that provide football odds and think they are too good to be true, you may have come across eSports betting markets by mistake instead of real-world sports markets.
IBM has already made its move into sports by getting involved with the US Open and Masters golf competitions. IBM has taken investment in sports further by investing in eSports through Artificial Intelligence (AI).
Using the AI technology in Watson, IBM has aimed to improve both player performances and the experiences of eSports gaming fans. Watson is capable of scanning hours of gaming footage and converts it into a dramatic and exciting highlight wheel. The technology was already used in the aforementioned golfing competitions and is now being implemented into gaming, including eSports.
The footage is collected rapidly, meaning hours of footage can quickly be condensed into the critical and most exciting action to watchkeeping sports fans and gaming enthusiasts on the edge of their seats. This was especially useful in golfing tournaments when lively action can be minutes if not hours between. Thus, it provides efficient entertainment wheels that fans enjoy. The same can now be applied to these gaming competitions.
The Sky Is the Limit - With the Cloud
Another investment opportunity for companies wanting to join the eSports movement is the cloud. It serves as the backbone to gaming when vast amounts of data need to be processed and complex graphics without interruptions.
Those responsible for building new games or hosting eSports competitions may become reliant on the cloud to cater to this gaming niche's growing popularity.
eSports is expected to surpass $1 Billion as an industry this year, which would be an impressive growth increase of 15.7% from the previous year. It is now very much possible to make money from this sector. Even if you are not a gamer, you can still make it big with different other avenues in the eSports industry. You can also refer to this guide about eSports to know about some of the legit ways to make your name in this industry.
Media deals and sponsorships tend to be the most significant contributors to the industry. Most viewers currently come from Asian countries, while Scandinavian countries lead the race in Europe. However, with growing figures expected to surge even further, investing in eSports is a golden opportunity today.