Shadab Khan Age, Height, Profile, Biography, Family, Facts, Photos, Bowling Videos
January 15, 2021 By Sourav
---
| | |
| --- | --- |
| Real Name | Shadab Khan |
| Nick Name | Shadab |
| Profession | Cricketer |
| Nationality | Pakistani |
| Height | 1.79 meter (5 feet 10 inches) |
| Weight | 121lbs (55 kgs) |
| Birth Date | 4-10-1998 |
| Age | 22 |
| Gender | Male |
| Birth Place | Mianwali, Northwest Punjab, Pakistan |
| Zodiac Sign | Libra |
| Religion | Islam |
In a country where cricket is the only passion, strenuous journeys are always there to de-motivate the young aspiring cricketers. The thing is every story doesn't have ill-fate so is the story of promising Pakistani all-rounder Shadab Khan. The 19-years old cricketer's story is inspiring for every aspiring teenager in the country as destiny took no time to push him in for Green Shirts with not even playing much of the first-class cricket.
Shadab Khan Biography
This guy hailing from Mianwali has grasped the limelight at the moment with his spell-binding performances for Pakistan Cricket Team. Days back he got his first Man of the Match (MoM) in ODIs for playing equally well both with the bat and ball. At the same, one can't take away eyes from his brilliance in fields as he is never reluctant to make acrobatic efforts in the field.
Shadab Khan Early Life
Shadab Khan was born and raised up in Mianwali before he had to relocate with his family in Rawalpindi, back in 2009. This relocation actually worked Khan's way superbly and he got some serious interest in playing tape-ball cricket around. Like the story of all other wannabe-cricketers out there in the country, Shadab's family also asked him to get off from cricket and pay more of the concentration towards the studies. Amid this situation, Shadab's brother worked as a savior for him as he pushed him to pursue his cricket passion. Not only this, his brother, who himself used to play cricket in some capacity, taught him some tricks of batting and bowling.
Shadab Khan Hometown | Shadab Khan Current City
Shadab hails from Mianwali, and those who have some cricketing knowledge would know that this city located in northwest Punjab is most credited to give big names like Imran Khan and Misbah-ul-Haq to Pakistan Cricket.
Shadab Khan Profile
| | | | | |
| --- | --- | --- | --- | --- |
| Format | Matches | Wickets | Average | Economy |
| Tests | 6 | 14 | 36.64 | 3.22 |
| ODIs | 43 | 59 | 29.66 | 5.02 |
| T20Is | 46 | 53 | 22.62 | 7.28 |
| First-Class | 17 | 68 | 25.77 | 3.41 |
| T20s | 139 | 164 | 21.82 | 7.10 |
Shadab Khan Family Background
The leg-spinner, who can be often handy with the bat lower down the order, belongs to the middle-class family. Like all other families around, Shadab's family also asked him to pay attention to his studies and give up the passion for the game of cricket. His elder brother and cousins, who themselves were much into the cricketing scene always kept him motivating to do more in the field of cricket. It will be relevant to mention here that, it was Shadab's cousins, who introduced him to tape-ball cricket as living in Mianwali he wasn't much involved in the game of cricket.
Shadab Khan Education
It's hard to perform well in the academic and cricket field simultaneously as the latter requires much practice, fitness, and time. Shadab Khan was playing Under-16 for the Rawalpindi Region and that asked him to do some extra mile effort. Following this, he had to leave his F.Sc midway with the commitment that he will get it done when he would have enough time for it.
Shadab Khan House
Shadab Khan now lives in Rawalpindi and the gossips around him tell that he has got a luxury house for himself and his family. He also visits his hometown Kamar Mishani, Mianwali quite often to interact with his fans around.
Shadab Khan Car
He might have several cars in his possession right now, but the one which became the talk of the town was his Honda Civic, which he got as a gift from a car dealer in Islamabad.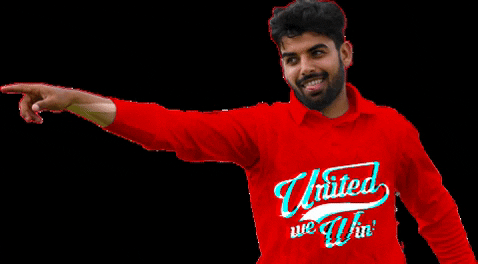 Interesting Facts about Shadab Khan
Till his days in Mianwali Shadab Khan didn't play cricket, it was Rawalpindi where things geared up for the leggie. "I didn't play any cricket when I was in Mianwali, we moved to Pindi to join my brother there who was studying and then I started playing cricket," Shadab told Geo TV in an interview.
Shadab wanted to be a fast bowler and he worked for it initially during his tape ball cricket days. But later on Shadab's elder brother, Aftab asked him to become a leg-spinner right after they made a team for hardball cricket.
The life-changing moment for Shadab was when the president of the local club, Sajjad Ahmed spotted him at nets and offered him to play for his club. To be very exact, it was 2010 when Shadab got offered for this club named Sadiq-e-Akbar.
Shadab is a strong admirer of Shane Warne and while growing up he always wanted to bowl like him. The other favorite cricketer of Shadab is Indian leg-spinner, Amit Mishra.
When it is about emulating the bowling style of any cricketer, Shadab wanted to bowl like Australian spinner-cum-batsman Steve Smith.
Shadab Khan Under-16 and Under-19
Shadab's time at the Sidiq-e-Akbar club boosted his confidence and that was enough for him to get the under-16 Pakistan team selection. "I didn't play in the first year but in my next year I impressed enough to be named the U16 vice-captain," Shadab told about his first year at Under-16. Shadab played for his U-16's from 2011-2013 and then had a gap of a year, which even couldn't take him away from getting the place in the under-17 series against England in UAE, back in 2015. In this series, he ended up as the highest wicket-taker for his team with managing ten wickets in 4 matches.
His performance at the under-19 level was strong enough to grab the limelight all around as in one of the inter-region tournament, he was able to end up as the highest wicket-taker with 30 wickets and scoring 295 runs with the bat. Shadab also represented Pakistan Under-19 World Cup in early 2016 in Bangladesh and ended up being the highest wicket-taker of the tournament with Pakistani teammate Hasan Mohsin.
Shadab Khan In Pakistan Cup
It was Shadab Khan's debut List-A game and that was a star-studded affair as he played alongside top Pakistani cricketers like Misbah-ul-Haq, Sharjeel Khan, Kamran Akmal, and Mohammad Sami. The best thing for Shadab in this match was that he showed some of his batting skills by scoring not-out on 33 for Islamabad against Khyber Pakhtunkhwa.
Shadab Khan In PSL
The much-required boost which Shadab got to get on his way to the Pakistan team was his selection in the Pakistan Super League for Islamabad United. Islamabad United's team manager, Rehan ul Haq is most credited for bringing Shadab Khan in limelight by roping him in for the Pakistan Super League (PSL).
I spotted him at nets in Rawalpindi, and have seen some of his video clips. I have never seen such a talent with such varieties at this age," Rehan told in an interview. "Even Wasim Bhai (Wasim Akram) was so impressed with him and sees him as a future prospect," he added.
Even Swing of Sultan, Wasim Akram, who was then Director Cricket of Islamabad United was delighted to have talent like Shadab Khan on his side. "I think he is very talented and has the ability to play for Pakistan. What I like about him is his hunger to learn and improve," said Wasim Akram about Shadab Khan.
Shadab Khan Wife
Many of the Cricket fans around are often up with the question about the marital status of Shadab Khan, and those who were spreading rumors would be disappointed as Shadab is single and has even never married.
Shadab Khan Current Teams
Pakistan, Islamabad United, Pakistan Under-19s, Trinbago Knight Riders.
Teams, he'll be playing this year: Khulna Titans at Bangladesh Premier League (BPL), Brisbane Heat at Big Bash League
Shadab Khan In ICC Champions Trophy
Shadab Khan was also part of the Pakistan Cricket Team when they won ICC Champions Trophy 2017. Pakistan Cricket fans won't forget his role in the side as he took 2 crucial wickets in the ICC Champions Trophy 2017 Final. He LBW-ed Yuvraj Singh by taking a confident review that worked superbly in favor of the Pakistan Cricket Team.