Raphael Varane Biography, Career, Age, Net Worth, Salary, Awards, Family, Personal Life, and Many More
February 12, 2021 By Sourav
---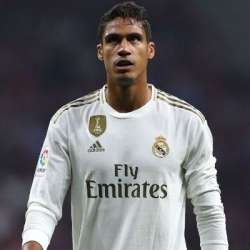 | | |
| --- | --- |
| Real Name | RaphaŽl Xavier Varane |
| Nick Name | Raphael Varane |
| Profession | Football Defender |
| Nationality | French |
| Height | 6 Feet 3 Inches (1.91 Meters) |
| Weight | 178lbs (81 Kgs) |
| Birth Date | 25-04-1993 |
| Age | 28 |
| Gender | Male |
| Birth Place | Lille, France |
| Zodiac Sign | Taurus |
| Religion | Christian |
| Address | Avenida de Concha Espina 1. 28036 Madrid (Residents: 3.266.126). Spain |
French footballer Raphael Varane currently plays as a center-back for the La Liga side Real Madrid besides regularly appearing for the French national football team. He started his football career with French Ligue 2 club Lens and made his senior debut in 2010. He then joined Real Madrid in 2011 and became an integral part of the squad since then. Varane has already appeared in more than 200 matches for the club while winning 15 major trophies. Interestingly, he has achieved his third UEFA Champions League trophy with Real Madrid at the age of just 24.
Raphael Varane Biography
Varane helped Real to win several prestigious trophies till now, which includes La Liga, Copa del Rey, and UEFA Champions League. Besides his club career, he has also represented the French side in the U-18, U-20, and U-21 levels. He then made his senior international debut in 2013 and represented his nation at the 2014 FIFA World Cup. Varane has also earned his nomination for the 'Best Young Player' in the 2014 edition of the World Cup. Recently in July 2018, he helped his nation to lift the 2018 FIFA World Cup in Russia.
Raphael Varane Early Career
Varane started his football journey with the youth academy system of his native club AS Hellemmes in 2000, at the age of just seven. After spending two seasons in the Arrondissement of Lille, he joined his first professional football club. He joined RC Lens in July 2002, at the tender age of just nine. Besides training at the Academy of Lens, he also joined the Centre de Préformation de Football in Liévin. After six seasons of hardcore practice, Varane has earned his place in the U-16 team of Lens in 2008. He then signed his first professional contract ahead of the 2010-11 season.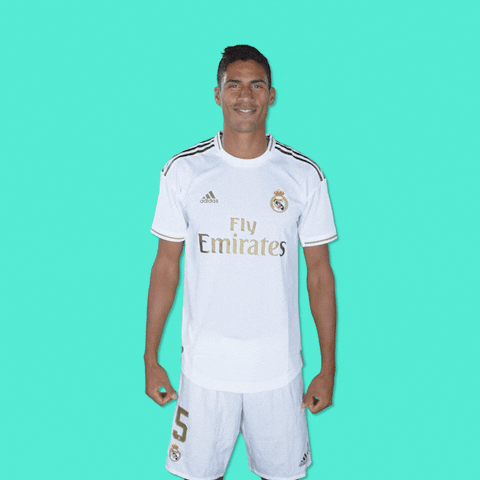 Raphael Varane RC Lens Career
Club's new manager Jean-Guy Wallemme first called Varane for the senior side of Lens in November 2010. Varane then made his senior professional debut in a league match against Montpellier on 6th November 2010. After a brief gap, he again returned to the senior squad on 30th November 2010, playing against Brest. Varane signed a new two-year professional contract with Lens on 3rd February 2011. Shortly after, he scored his first professional goal in a Ligue 1 match against Caen on 8th May 2011. He then captained the Lens squad for the first time against Arles-Avignon on 21st May 2011.
Raphael Varane Real Madrid Career
Varane signed a six-year contract with one of the richest football clubs, Real Madrid, on 27th June 2011. The club has reportedly paid €10 million transfer fees to Lens to get him on their side. Varane then received the 'Number 19' shirt upon his arrival at the Santiago Bernabeu. He made his debut as a substitute in the World Football Challenge match against MLS side Los Angeles Galaxy on 16th July 2011. Shortly after, he made his first start for the club against the Mexican club Guadalajara on 21st July 2011.
He made his competitive debut for the club in a La Liga match against Racing de Santander on 21st September 2011. Varane then scored his first goal for Real Madrid in a league match against Rayo Vallecano on 25th September 2011. Shortly after, he made his UEFA Champions League debut in a group stage match against Dutch club Ajax on 27th September 2011. He then received the 'Number 2' shirt ahead of the 2012-13 season.
Varane made his El Clásico debut in the Copa del Rey match against Barcelona on 30th January 2013. The next year, he signed a new six-year contract with Real Madrid on 18th September 2014. Varane became a regular starter for the club since the 2015-16 season. He then again signed a new extended five-year contract on 27th September 2017. Besides, he also helped the club to secure their third consecutive UEFA Champions League title in the 2017-18 season.
Raphael Varane International Career
Varane first made his international debut for the French U-18 team in a friendly match against Denmark on 24th August 2010. He then made his U-21 debut against Slovakia on 8th February 2011. Varane scored his first international goal in a UEFA Euro U-21 qualifying match against Slovakia on 15th November 2011. He has then earned his first senior international call-up in August 2012, to play a friendly against Uruguay, but remained as an unused substitute. Varane made his senior international debut in a FIFA World Cup qualifier against Georgia on 22nd March 2013.
One of the best football managers, Didier Deschamps, then called him for the 2014 FIFA World Cup squad on 13th May 2014. He then made his World Cup debut in a group stage match against Honduras on 15th June 2014. Shortly after, Varane captained the French team for the first time in a match against Armenia on 14th October 2014. He then scored his first international goal in a friendly against Sweden on 18th November 2014. Recently in July 2018, he has helped his nation to win their second ever FIFA World Cup trophy.
Raphael Varane Personal Life
Born in the city of Lille in the Nord-Pas-de-Calais region, Raphael Varane is of pure French descent. His father, Gaston Varane, is from Le Morne-Rouge and is of Martiniquais heritage. His mother, Annie Varane, is of Saint-Amand-Les-Eaux heritage. Raphael grew up in the Arrondissement of Lille along with his two brothers, Anthony Varane and Jonathan Varane. He married his longtime-girlfriend Camille Tytgat in June 2015. The couple now has a son together named Ruben Varane.
Raphael Varane Net Worth
The current net worth of Raphael Varane is estimated to be around €14 million as of the end of 2019. His market value now stands at €80 million as of the ongoing football season of 2019-20. He now gets nearly €112,000 weekly wage from his current La Liga side Real Madrid. Besides his professional earning, he has also made his wealth through his personal endorsement deals. He is now associated with sports-giant Nike and currently wears their Nike Tiempo Legend VII FG boots since May 2018.
Raphael Varane Individual Awards
With Real Madrid, Varane won both La Liga and Supercopa de España twice till now. Besides, he also achieved both the UEFA Super Cup and FIFA Club World Cup thrice. Varane helped the club to win the UEFA Champions League four times and Copa del Rey once. With France, he recently lifted the prestigious FIFA World Cup 2018 trophy in Russia. Besides, some of the most notable individual awards that he received till now are as follows:
FIFA FIFPro World XI: 2018
UEFA Champions League Squad of the Season: 2017–18
FIFA World Cup Dream Team: 2018
FIFA World Cup Fantasy McDonald's Overall XI: 2018
UEFA Defender of the Season: Runner-up [2018]