Popular Forms of Online Gambling
January 23, 2023 By Shafeeq
---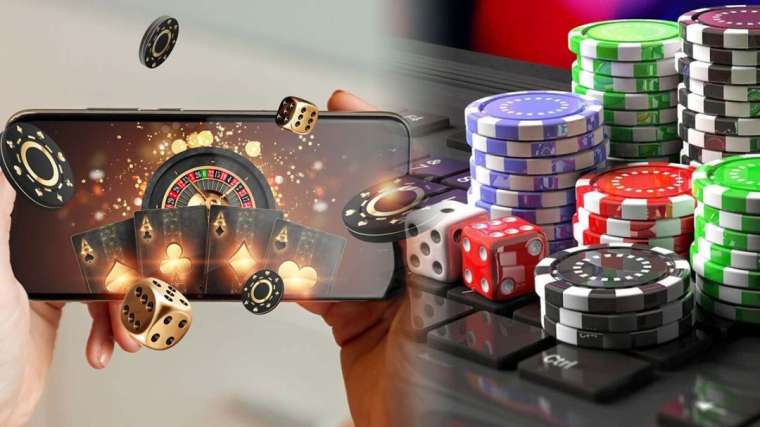 When it comes to global popularity and revenue generated, online gambling is nothing short of a 21st-century phenomenon. In just 25 years since the internet was popularized in the mid-90s, gambling online has become a multi-billion-dollar industry.
By 2011, the online market was worth approximately $30 billion, around 10% of the total gambling industry. Five years later, this had grown to a $45 billion share of a market worth a little under $400 billion
In 2021, the online gambling industry was measured at a value of approximately $73 billion. By 2028, that is expected to more than double, reaching a figure of over $150 billion.
In the US, which is only the third-largest online gambling economy, the industry was worth $9.5 billion in 2021. This figure is expected to more than double over the next five to ten years.
Every sector of the online gambling industry is growing and is expected to continue doing so. The largest growth can be seen in the sports betting sector, but casino, poker, and bingo are not far behind.
Driving forces
Moving gambling of all kinds from land and phone-based activities to a convenient, self-service, online model has been revolutionary. In recent years, several factors have combined to drive the even faster growth we are seeing today.
Before the internet, any gambling activity would mean traveling to a physical location or calling a dedicated intermediary. Through the internet, almost all gambling activity can be performed in our own homes by simply pressing a few buttons.
As global access to reliable internet connections and the growth of PC ownership has increased, so has the potential market. In addition to this, the rise of smartphones has given billions of people almost unrestricted access to online services.
Today, it is estimated that almost seven billion people, over 85% of the world's population, have access to a smartphone. With this, they can access online gambling at almost any time, anywhere, with just a handful of finger taps.
The thrill of gambling has captivated humans for millennia, but rarely in the way it does today. Traditionally, the thrill gained from the possibility of winning, and the jeopardy of losing, has been gambling's major appeal.
Of course, many people also enjoy the atmosphere of places such as casinos and football stadiums, even without gambling. In the online industry, a focus on the experience of playing is changing how millions engage with gambling activities.
Enhanced graphics and sound, along with inventive theming, are helping to make the experience of playing the major appeal. With technologies such as video play, AR, and VR, this immersive element of online gambling will only become more important.
Perhaps the greatest barrier for new players of online gambling is their anxiety over safety and security. Many people, particularly those from older generations, are nervous about entering personal data and making financial transactions online.
With continually developing security measures and an increased trend toward full legalization and regulation, online gambling is safer than ever. As cryptocurrency becomes increasingly accepted and normalized, public trust in the safety of online gambling continues to rise every day.
Popular forms
As mentioned, there are several different types of online gambling from sports betting to casino - including poker, bingo, and slots. All these sectors are growing with each offering a different appeal to an ever wider and more enthusiastic audience.
The foundations of online casino are laid in the traditional games of Monte Carlo, Las Vegas, and other gambling destinations. The variety, innovation, and experiences offered in the online world, however, far outstrip the opportunities available in land-based casinos.
Today, globally renowned casino platforms offer thousands of variations on casino games from roulette and poker to blackjack and slots. For help finding the best casino games for the best experience and the best promotions, you should read this thorough article on Bonusfinder.com.
If people play it competitively then, so long as your government doesn't restrict it, you can bet on it online. Football, hockey, basketball, MMA, boxing, baseball, cricket, and any form of racing are all big players in the sports betting industry.
Today's sportsbooks are ever more varied and complex, offering opportunities to bet on everything from outright results to whimsical occurrences. Real-time wagers and "cash out" options using smartphone apps have made sports betting more engaging than ever before.
Closely related to fortune-based casino games like slots and roulette, bingo is also a hugely popular form of online gambling. Simple to play for short or long sessions with easy to minimize risk, bingo is particularly popular with casual players.
Across all forms of online gambling, continuing innovation is driving increased choice and enhanced experiences for every player. Now more convenient and appealing than ever before, the popularity of online gambling is only set to grow, and fast.