Top players in the poker hall of fame
October 19, 2021 By Sourav
---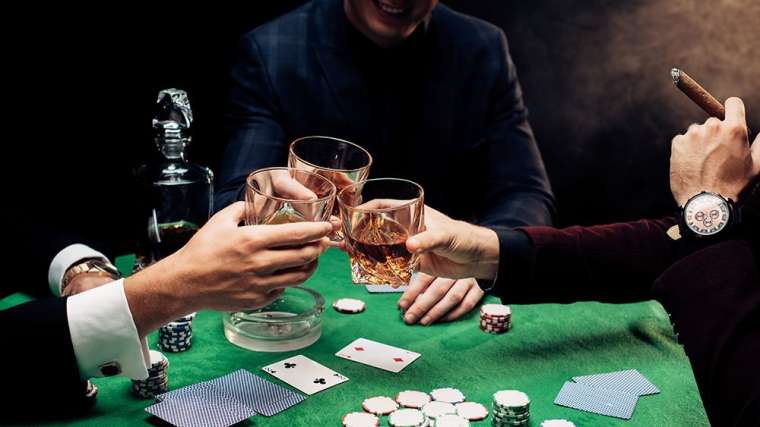 There are over 40 million regular poker players in the world according to the world poker tour. This ever-increasing number has led to many stating that poker is a worldwide sport, due to a variety of complex skills needed to excel and the level of competition.
While televised poker and local tournaments used to spark the interest of the next generation of great poker players, the rise of online poker, particularly on platforms like 888 poker has meant that more people than ever before get involved in the game today.
Thanks to on-demand games and an abundance of resources for players to learn strategy, it's easier than ever to get into online poker. Even Lifewire provides tips on making the perfect usernames for online personas, allowing players to form formidable reputations. What's more, online poker has seen the rise of professional poker players who represent the elite, with watertight strategies and a poker face that couldn't be cracked by even the best of players.
Below, we'll take a look at some of the world's top online poker players.
Daniel Cates
Also known as Jungleman12, Cates isn't one to bask in the limelight of his wins, although he's got an impressive profile of wins to his name. Cates dropped out of college during his early years in order to pursue a career in professional poker.
The risky move seems to have paid off as he'd amassed over $11 million by 2011. After huge losses in 200, Cates dropped in stakes and worked on building back up his bankroll. Since then, he's kept a rather low profile, playing many games in Macau where he's said to have landed some big winnings.
Viktor Blom
Viktor Blom is a Swedish professional poker player who rose to fame in the shadows during the early 2000's under various player names. Blom has been known to participate in some of the largest stakes in the world and have built up a bankroll worth millions.
Having started earning 3 figure sums from online poker at the age of 15, Blom has played against some of the top names in the industry, including Tom Dwan, Phil Ivey and Patrik Antonius.
Martin Jacobson
Martin Jacobson is another Swedish poker player who was previously a military chef, before a job offer that fell through, spurred him to make the move to become a professional poker player. Since then, Jacobson has gone on to win the World Series of Poker in 2014, walking away with a grand total of $10,000,000; the fifth largest single payout in poker history.
As of this year, Jacobson's total winnings amounted to around $17,000,000, in which he's cashed in on 39 World Series events. Outside of his poker fame, Jacobson is a member of a charity called 'Raising for Effective Giving', in which he donates 2% of gross tournament winnings and 3% of profits from cash games each year.
Ben Tollerene
Tollerene is a professional poker player from Fort Worth, Texas who initially began playing in low stakes online games where he departed with a deposit of just $500. Tollerene originally played poker variants including No Limit Hold'em and Pot-Limit Omaha, but now participates in some of the biggest online stakes possible.
Tollerene has since built up an impressive amount of winnings from playing in high-stakes online tournaments and cash games, where he has played against the likes of Viktor Blom. Tollerene plays mostly online in order to follow his passion of travelling across the globe, while he also participates in games and tournaments across Canada.
Bertrand Grospellier
Grospellier is a French player who is also known for being a top online gamer. Whilst putting himself on the poker map for winning a World Series of Poker Tour, a World Series of Poker Bracelet, and a European Poker Tour title, he has also rose to fame for being a top ranked StarCraft and Warcraft III player.
Grospellier currently resides in the Czech Republic and is widely known for his presence at online card room, Party Poker. He was also the first pro poker player to reach the Supernova and Supernova Elite titles, having earned the most points in a record amount of time on PokerStars.
While he's a true professional poker player, Grospellier has since returned to the esports world and has an impressive reputation with no signs of slowing down any time soon.
Johnny Chan
Also known as 'The Orient Express', Chan holds an impressive 10 World Series of Poker Bracelets and has a claim to fame through being featured in the 1998 film, Rounders. He's best known for his side bets and while he's a well-respected player, has been seen to criticise poker culture and specifically the 'poor hygiene of some of his fellow players'.
In 1989, Chan came close to a record 3 back-to-back wins but unfortunately lost heads up to fellow player Phil Hellmuth.
Di Dang
Originally from Springfield Virginia, this player is less well known that some of the other pro poker stars, although by 2010, Dang had built up an impressive $8 million in online winnings. Dang began playing while studying engineering at the University of Virginia, in which during this time, he deposited $200 which he blew through straight away. He then deposited another $200 and began climbing the ladder of poker success from there on.
After amassing some impressive online winnings, Dan since decided to retire from playing online poker in 2012 and opened a small chain of restaurants in Virginia. The move came after Dang remarked that his choice was perfect timing as the line between good and poor players was thinning.
While online poker can be challenging, these pros soon found that they could take on the high stake's games. This has not only brought eyes to the game but risen it to new heights to the point of it being mentioned in the same sentence of other major sporting activities. For those wishing to play for fun or to get into becoming a pro player, there are a variety of online games and live tournaments with low stakes that offer a great place to start amongst other indoor games that would of interest.