Olivier Giroud Biography, Age, Career, Net Worth, Goals, Awards, Personal Life, and Many More
March 7, 2021 By Sourav
---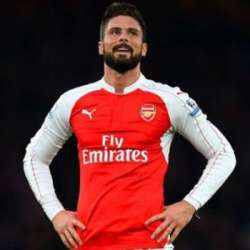 | | |
| --- | --- |
| Real Name | Olivier Jonathan Giroud |
| Nick Name | Olivier Giroud |
| Profession | Football Forward |
| Nationality | French |
| Height | 6 Feet 4 Inches (1.93 meters) |
| Weight | 202lbs (91 Kgs) |
| Birth Date | 30-09-1986 |
| Age | 34 |
| Gender | Male |
| Birth Place | Chambéry, France |
| Zodiac Sign | Virgo |
| Religion | Christian |
French football star Olivier Giroud currently plays as a forward for the Premier League club Chelsea besides regularly appearing for the French national football team. He started his football journey in Ligue 2 while playing for Grenoble. He then joined Tours in 2008 and caught the attention of football pundits after scoring 21 goals in his second season with the club. Giroud moved to Montpellier and again scored 21 goals, and helped the club to win their first-ever Ligue 1 trophy in the 2011-12 season. He then moved to Arsenal and helped them to win the FA Cup thrice from 2014 to 2017.
Olivier Giroud Biography And Other Interesting Facts
Giroud became an all-time great of Arsenal as he scored 105 goals in his 253 appearances for the gunners. In January 2018, he joined Chelsea on an 18-month contract. Besides club football, he also made his name in the international circuit. He made his debut in 2011 and till now has earned more than 80 caps. He helped the French side to reach the final rounds of UEFA Euro 2012 and 2014, and also the 2018 FIFA World Cup. Giroud also recently helped the France team to lift the 2018 FIFA World Cup trophy in Russia.
Olivier Giroud Early Career
Giroud started his footballing journey with his hometown club, Olympique Club de Froges, in 1992, at the age of just six. He went through rigorous training there for six seasons, till 1999. He then joined his first professional football club, Grenoble, in 1999, at the age of just thirteen. Giroud again took six seasons of training there and played for several youth squads at the club. During his youth career, he successfully attracted the attention of football pundits through his impeccable skills and ball control.
Olivier Giroud Grenoble Career
Giroud signed his first professional contract with Grenoble at the age of 21. Shortly after, he received his place in the club's reserve team ahead of the 2005–06 season. He then started regularly participating in the French fifth-level league, the Championnat de France amateur 2. He made his professional debut for the reserve side against Gueugnon in Ligue 2 on 27th March 2006. Grenoble's then-manager Payton Pouliquen then called him for the senior team ahead of the 2006–07 season.
Giroud received the 'Number 22' shirt, right after his selection in the senior team of Grenoble. He made his senior professional debut for the club against Niort on 4th August 2006. Shortly after, he scored his first professional goal for Grenoble in a league match against Le Havre on 26th February 2007.
Olivier Giroud Istres Career (Loan)
Giroud joined Istres on a season-long loan ahead of the 2007–08 season. He later expressed that he joined the club to get some playing time in the Championnat National, the third level of the French league. He scored his first goal for Istres against Laval on 11th August 2007. Shortly after, Giroud scored his first brace for the club against Pau on 6th October 2007. Surprisingly, he finished the season with a 14-goal tally and has earned praises from the manager. He returned to Grenoble after the loan sting but sadly, the club's manager listed him for transfer.
Olivier Giroud Tours Career
Giroud signed a three-year contract with Ligue 2 club Tours on 28th May 2008. Upon his arrival at the club, he received the 'Number 12' shirt. He then made his debut for Tours in the Coupe de la Ligue match against Boulogne on 3rd September 2008. Shortly after, he made his professional league debut against Nîmes on 12th September 2008. Giroud then scored his first goal for the side in a league game against Lens on 20th October 2008. He created a solid buzz while scoring four times against Réunionais club Jeanne d'Arc on 3rd January 2009.
Giroud finished his debut season for Tours with 14 goals in 27 appearances that he made. French Ligue 1 club Montpellier then signed him on a three and a half-year deal on 26th January 2010. They paid a €2 million transfer fee for him along with the permission for Giroud to stay at Tours till the end of the 2009–10 season. He received the National Union of Professional Footballers Ligue 2 Player of the Year title that season. Besides, he also earned his place in the league's Team of the Year.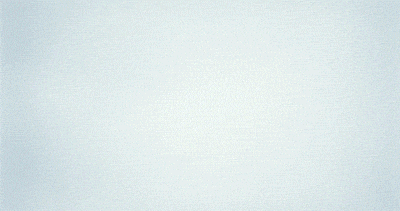 Olivier Giroud Montpellier Career
Giroud officially joined the French side Montpellier on 1st July 2010. He then made his club and European debut in the UEFA Europa League qualifying match against Hungarian club Győri ETO on 29th July 2010. Shortly after, he made his Ligue 1 debut for Montpellier against Bordeaux on 8th August 2010. Giroud scored his first league goal for the club against Valenciennes on 28th August 2010. A month later, he registered his first brace against Arles-Avignon on 25th September 2010. Giroud signed a contract extension with Montpellier on 31st May 2011.
Olivier Giroud Arsenal Career
Giroud signed a long-term deal with Premier League club Arsenal on 26th June 2012. He received €12.4 million transfer fees along with the 'Number 12' jersey upon his arrival at the club. He then made his debut for the Gunners against Sunderland on 18th August 2012. Shortly after, he scored his first goal in the League Cup match against Coventry City on 26th September 2012. Giroud scored his first Premier League goal against West Ham United on 6th October 2012. He then scored his first UEFA Champions League goal against Schalke 04 on 6th November 2012.
Giroud scored his first brace for Arsenal against Fulham on 10th November 2012. He then signed a four-year contract extension with the club on his 28th birthday on 30th September 2014. He also received an increased weekly wage of €90,000 with that new contract. Shortly after, he received his first-ever Premier League Player of the Month award in March 2015. He then scored his first competitive hat-trick for Arsenal in a UEFA Champions League 'Round of 16' match against Olympiacos on 9th December 2015.
Giroud again signed another contract extension, along with his teammate Laurent Koscielny and Francis Coquelin, on 12th January 2017. He scored his 100th goal for the Gunners in the Europa League group stage match against BATE Borisov on 28th September 2017.
Olivier Giroud Chelsea Career
Giroud signed an 18-month contract for an undisclosed fee with another Premier League club Chelsea on 31st January 2018. Five days later, he made his debut in the Premier League against Watford on 5th February 2018. He then made his first competitive start for Chelsea against West Bromwich Albion on 12th February 2018. The same month, he scored his first goal for the Blues in the FA Cup fifth-round match against Hull City on 17th February 2018. Giroud scored his first brace for the club against Southampton at St Mary's Stadium on 14th April 2018.
Olivier Giroud International Career
France's then-manager Laurent Blanc called Giroud for the first time in the international squad on 3rd November 2011. He has earned his call-up to play friendly matches against the United States and Belgium in November 2011. Shortly after, he made his international debut against the United States on 11th November 2015. He scored his first international goal in a friendly match against Germany on 29th February 2012. Giroud then scored his first international brace in a friendly match against Australia on 11th October 2013.
One of the most successful football managers, Didier Deschamps, then selected him for the French side to participate in the 2014 FIFA World Cup. He made his World Cup debut in the group stage match against Honduras on 15th June 2014. Giroud earned his 50th international cap in the UEFA Euro 2016 match against Romania on 10th June 2016. He played really well in that tournament and has earned the Bronze Boot for being the joint second-highest scorer of the 2016 UEFA Euro. Giroud scored his first international hat-trick in a friendly match against Paraguay on 2th June 2017. Recently in July 2018, he helped France to achieve their second FIFA World Cup title.
Olivier Giroud Personal Life
Born in Chambéry, the Rhône-Alpes region of France, Olivier Giroud is of pure Italian descent through his grandparent's side. He spent his childhood in the village of Froges, close to Grenoble. Olivier Giroud has an older brother named Romain. Surprisingly, Romain is also a professional footballer and previously represented the U-15 and U17 sides of the French national team. Olivier Giroud married his longtime girlfriend Jennifer in 2011. Their daughter, Jade, was born on 18th June 2013, followed by their son, Evan, on 7th March 2016. And as of now, the couple is expecting their third child which they declared in October 2017.
Olivier Giroud Net Worth
The current net worth of Olivier Giroud is estimated to be around €50 million as of the ongoing football season of 2021-22. His market value now stands at €10 million as of 2021. However, he reached his all-time highest market value of €27 million in February 2016. Giroud gets around €135,000 weekly wage from his current club Chelsea. Besides his footballing income, he also made his wealth through several endorsement deals with many big brands such as Puma.
Olivier Giroud individual Awards
With Montpellier, Giroud won the Ligue 1 trophy in the 2011-12 season. With Arsenal, he won the FA Cup thrice between 2014 and 2017. Besides, he also achieved the FA Community Shield three times with the Gunners. With Chelsea, he won the FA Cup in the 2017-18 season. And with the French national team, he recently won the 2018 FIFA World Cup in Russia. Besides his team's success, he also has several accolades under his name. Some of the most notable awards that he received till now are as follows:
Ligue 1 top scorer: 2011–12
UNFP Ligue 1 Team of the Year: 2011–12
Premier League Player of the Month: March 2015
UNFP Ligue 2 Player of the Year: 2009–10
Ligue 2 top scorer: 2009–10
UNFP Ligue 2 Team of the Year: 2009–10
Ligue 2 UNFP Player of the Month: September 2009 and November 2009
UEFA European Championship Bronze Boot: 2016
FIFA Puskás Award: 2017