Top 10 NBA Players With Moustache To Steal The Show
August 19, 2021 By Admin
---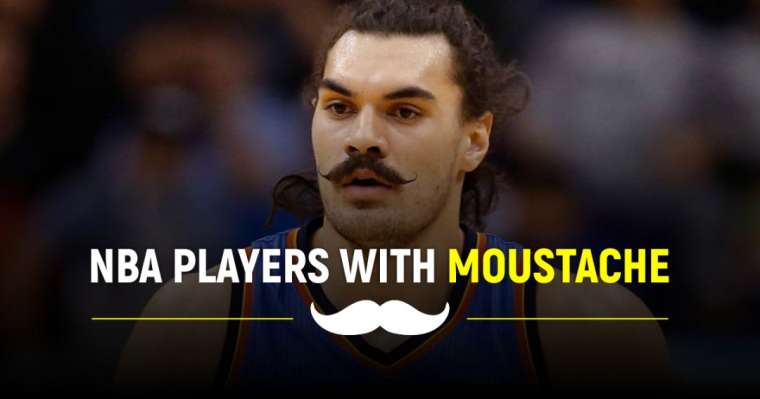 Athletes are considered to be the role models of their fans, and the fans always try to follow their favorite personalities. The NBA is a global phenomenon. Also, NBA players are the trendsetters for their fans. So, we listed the all-time favorites NBA players with moustache in the history of the NBA.
List of NBA Players With Moustache – 2021 Updates
Several basketball players flaunt their brilliant moustaches on the court. They also don't hesitate to show it off during parties and casual photoshoots. But, not all of them can steal the limelight that these 10 brilliant players do. So, check this out!
Kevin Love
In 2015 the star player of the NBA Kevin Love surprised his fans after changing his look with an awesome mustache. In fact, Kevin adopts this unique style to copy his father, Stan Love, who was also an NBA player from 1971 to 1975. Also, Kevin is one of the most handsome players in the NBA with his tall height and impressive looks.
Moreover, Kevin love is a five times All-star winner. In 2016, the star player won the NBA championship with the American basketball team Cavaliers. During his time with the US National team, Love has played for various competitions, including the 2010 FIBA World Championship, where he was in charge of the US National team that won gold.
The national team also won a gold medal in the London summer Olympics 2012. Besides that, in 2017, Love has suffered from mental health problems because of a panic attack in a game. But the guy managed to overcome his health issues and survived as a warrior.
Steven Adams
The 6 Ft. 11 inches tall Steven Adams is a fast emerging rising star player of the NBA playing for one of the oldest NBA teams, Oklahoma City Thunder. The handsome, tough-looking guy is very famous among NBA fans because of his long hair and moustache. In fact, Steven's personality with long hairs and moustache always had a massive impact on the competitors.
The incredible center man star once owns a different unique look among all the NBA players with moustache and always looking to try something different with his regards. Also, Steven Adams is a professional basketball player from New Zealand.
In 2013 Adams selected by the Oklahoma City Thunder in a first-round, which makes Steven the first to be selected in the first round of the NBA draft among the New Zealand basketball players. Furthermore, Steven was the NBA All-Rookie Second team in 2014.
Adam Morrison
Adam Morrison is a former American basketball player with a height of 6 ft. 8 inches. The guy had a thin unique moustache style in his basketball career. Morrison adopts this weird facial hairstyle with long hairs, which gives the player a different look from others.
In NBA, he started his career in 2006 as the third overall pick by Charlotte Bobcats in the NBA draft. Adam won a championship in 2009 after being traded to the Los Angeles Lakers. He has been working as an assistant coach at Mead High School since 2017.
Adam had had Type-1 diabetes in his childhood, but the passion of becoming something in a basketball game makes him able to fight against his health issues, and he successfully achieved it.
J. R. Smith
Earl Joseph "J. R." Smith III is a well-known professional basketball player. He is playing for Cleveland Cavaliers in the NBA. The guy is famous for his unique styles and his fabulous three-points shooting. Besides that, he always tries different beard and moustache styles and never maintained an identical style for a long time.
Jr. Smith is also among those NBA players with moustache who got famous with performance and different facial hairstyles. The 6.6 feet got this passion for basketball from his father; Rael Jr. Smith was selected in 2004 by the New Orleans Hornets overall eighteenth in the first of NBA draft. He played as a Rookie, and he was named three times Western Conference Rookie of the month.
In 2012 he was traded with New York Knicks. He became the first player in over 23 years to post three consecutive 30-points. Also, He became the third player in the team history after achieving the NBA Sixth Man of the Year. In 2016 playing for Cleveland Cavaliers and finish becoming the NBA champion. Also, in 2020, he achieved it while playing for the Los Angeles Lakers.
James Edwards
James Franklin Edwards is a former basketball player known for his 7.1 feet height and unique moustache style. The guy with a dashing personality was very famous among NBA fans. His impressive moustache and big body played a huge role in overcoming his competitors during the game. He was widely regarded as one of the best NBA centers of all time.
James was part of the different NBA teams during his career. Also, he achieved to become the NBA champion two times with Detroit Pistons and one time with Chicago Bulls. Additionally, Edwards was inducted into the University of Washington Husky Hall of Fame in 1990 and into the Washington Sports Hall of Fame in 2015.
Also, he was honored two times with the All-Pac-8 in 1976 and 1977. In 1976 he was also selected for All-American honorable mention by the Associated Press.
Spencer Dinwiddie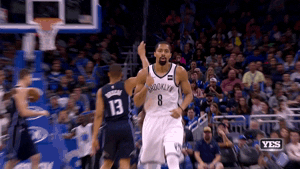 Spencer Dinwiddie is a well-known professional American basketball player in NBA. He is currently playing for Brooklyn Nets. During his formative years, he achieved numerous awards and honors.
Spencer is a well-known celebrity who is famous for his remarkable performance and charming personality among all the NBA players with moustache and beard.
Likewise, He has been part of four different teams throughout his career. Detroit Pistons selected Dinwiddie with the 38th pick in the 2014 NBA draft. As a member of the University of Colorado Buffaloes, he was a first-team All-Pac-12 selection in 2013.
Mark Aguirre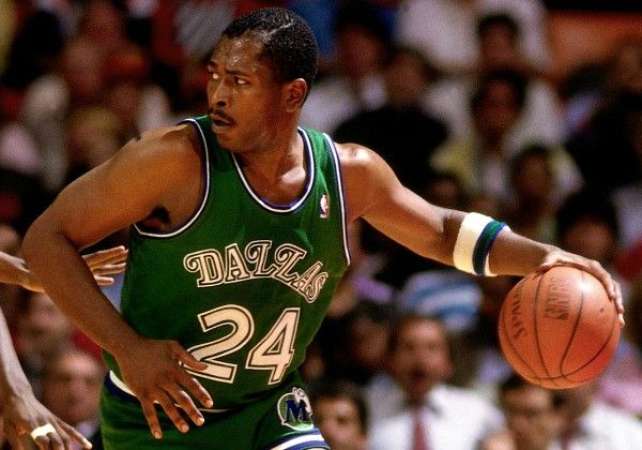 The 6 feet 6 inches Mark Aguirre, a former basketball player from the United States in NBA, had a thin, unique moustache style during his career. Mark's moustache style is not considered to be followed by the new generation, but he is known as one of those NBA players with moustache for his unique and weird facial style.
Throughout his early childhood, he was good at playing basketball. As a teenager, he continued to play basketball and went on to play for college basketball teams. He played three years at DePaul University. In 1981 Mark was selected by Dallas Mavericks as the first overall pick in the NBA draft. Besides that, Mark achieved many awards in his basketball from school to professional career.
He is a mentor for his fans and a famous celebrity among basketball fans. Playing for Detroit Pistons, Mark won the championship two times in 1989 1990. Also, he was the three-time All-Star winner for Dallas Mavericks.
Scot Pollard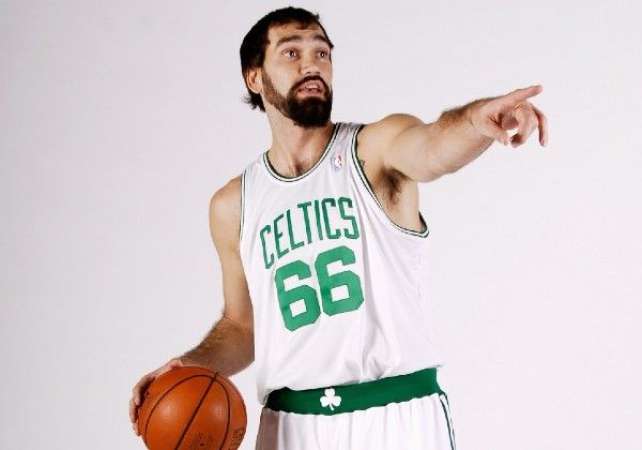 Scot Pollard is a famous professional basketball player from the United States. The 6 feet 11 inches guy is a well-known celebrity among basketball players. Scot is handsome and good-looking in the list of NBA players with moustache and always had different and unique facial hairstyles.
He gains popularity with his incredible performance and impressive facial hairstyles, and moustache. Pollard was part of five different teams in his eleven years career. Furthermore, Scot was selected by Detroit Pistons as the 19th pick of the NBA draft in 1997. With the Boston Celtics, Scot won the 2008 NBA championship. He was also a member of the 1993 Third Team Parade All-America squad.
Besides that, Scot also appeared in movies like Jayhawkers and Destination Planet Negro. And he also performed as a contestant in a reality show, Survivor: Kaôh Rōng. Ultimately, he married Dawn Pollard and had three children with her.
Kelly Tripucka
Kelly Tripucka is a retired celebrity basketball player from the United States. Tripucka played for three teams in his career in 10 seasons in NBA. The guy was famous for his amazing personality and performance.
As one of the greatest NBA players of his time, Kelly left a legacy for future stars with his charming looks and hairstyles among all NBA players with moustache. In his NBA career, Kelly was selected first time by Detroit Pistons at the overall 12th in the 1981 NBA draft.
Kelly is a two times NBA All-Star winner in 1982 and 1984. Also, Kelly was an NBA All-Rookie First Team in 1982. Besides that, Kelly voted for two times second-team All-American and one time for Third-team All-American by UPI in 1980.
Artis Gilmore
The famous Artis Gilmore is a former American basketball player. Gilmore played basketball professionally for the National Basketball Association. Moreover, he played ABA basketball too. He was a well-known celebrity during his career and famous for his impressive character and unique facial hairstyles.
The tall 7 feet 2 inches Artis tries different facial hairstyles throughout his career. There is no doubt that Gilmore is one of those great NBA players with moustache who gained popularity among NBA fans with their fabulous performance and attractive looks. Moreover, he is one of the tallest NBA players of all time.
Gilmore has achieved so been awarded so many times in his career for his excellent and entertaining performance. Artis has been awarded six times the NBA All-Star award in his NBA career. Also, he was honored with the NBA All-Defensive Second Team in 1978. Besides that, Gilmore has also achieved many successes in his American Basketball Association (ABA) career.
Final Words
So, we hope that you liked our exclusive list of the best NBA players with moustache. We will also appreciate it if you will send us your valuable feedback in the comment box.
NBA Players With Moustache | Infographics