Here we going to make the list of most popular, most watched, most revenue generating or most played sports in America. The list about Most Popular Sports in America will tell you about the American's preference in sports.
Our source of information is the websites which are being searched or browsed most in America. comment below, if you feel we didn't include any popular sport. to know worldwide popular sports please Read Top 10 Most Popular Sports in The World.
Top 10 Most Popular Sports in America List
American Football (NFL)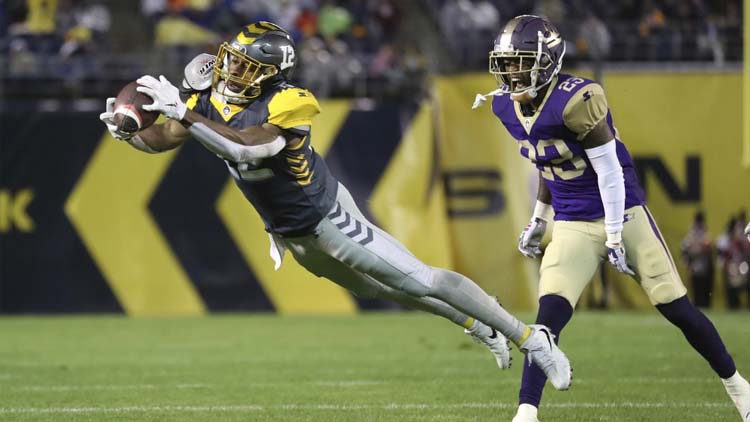 American Football is the most popular sport in America. Football is also the 9th Most Popular Sport All Around the World. the Biggest Competition Organized under the National Football League(NFL). the Football is More Popular in Southern areas of America, Like Texas, Florida, and California.
People of America are not just watching Football at their homes. Fans are coming by the thousands to watch games on stadiums. In 2012 the league had an average attendance of 67,604 fans at each game. that is more than any other sports league in the world.
With the attraction of money and fame, football is the most popular sport in America. The list of highest paid athletes in the world is mostly dominated By American football players. Nowadays you can also watch Thursday Night Football from anywhere in the world and enjoy fast and high-quality streaming.
Baseball (MLB)
Baseball is the 2nd most popular sport in America and 7th most popular sport in the world.
Baseball is also Known as the United State's national pastime. In America, there are Two Levels of Baseball Competition (1) minor league baseball (2) major league baseball (MLB). The popularity of Baseball is Not Just in America but all over the world. A huge number of the audience are now following baseball matches.
Basketball (NBA)
Basketball is one of the most popular sports in USA after Football & Baseball. Also, it is the 10th most followed sport in the world. Basketball's competitions organized under the National Basketball Association (NBA). NBA has Produced Some Great Players Like Micheal Jorden LeBron James. and With estimated 14,000 attendance per match, Basketball is the 3rd most popular sport in United States.
Ice Hockey (NHL)
It is known as "hockey"; the name "ice hockey" is used in countries where "hockey" generally refers to field hockey. It is the 4rh Most Popular Sport in America.
hockey is most popular in areas of North America (particularly Canada and northern parts of the United States) and Europe. In North America, the National Hockey League (NHL) is the highest level for men's hockey and the most popular. America Won its first Gold Medal in Winters Olympics. With the introduction of artificial ice rinks, Hockey has today become one of the most popular passtime indoor sport.
Soccer/Football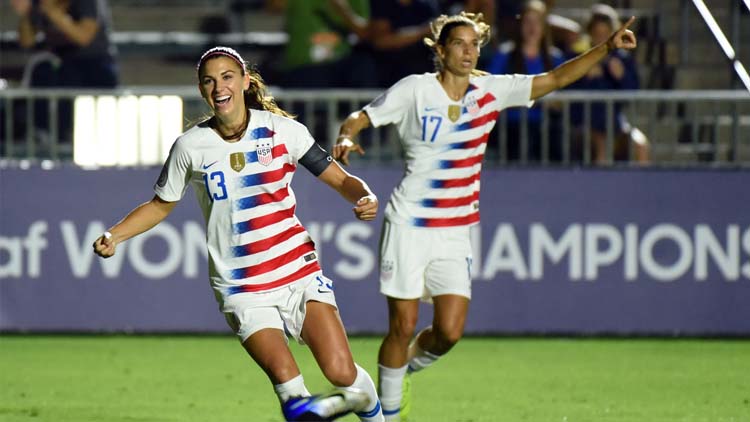 Soccer is the most popular sports in the world. Soccer is the fifth most popular sport in America, although, Soccer is not as popular as Football, Baseball, Basketball, and Ice-Hockey in America. It still has huge viewership and participation in soccer.
Tennis
Tennis is the next sport in the list of most popular sports in America. This game is equally popular in man & women. Superstars like Serena Williams, Venus Williams, Andy Roddick, and others are the current inspiration for youngsters in America. The United States has had a glorious record in tennis.
Golf
Golf is the 7th most popular sport in the USA. Tiger Woods arguably the most popular contemporary Golf figure in the United States. Golf is also the 8th most popular sport in the world.
Wrestling | WWE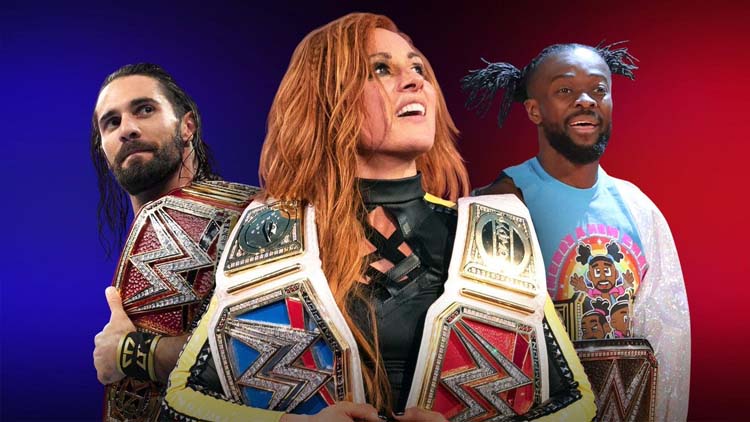 Pro-wrestling is the next most popular sport in the USA. The wrestling organized under WWE is highly followed by American people. John Cena, Undertaker, Stone Cold, and The Rock are some of the most popular wrestlers in the USA.
Motor Sports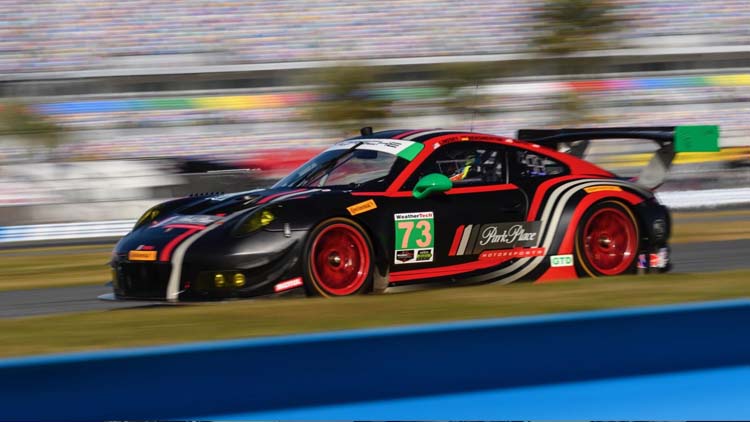 Motor Sports Including auto-car and motorcycle racing, is the 9th sport in the list of Most Watched Sports in USA. NASCAR is the biggest organization in the USA, which organize races in America. Motor Sports is the 2nd most watched sport after Football in America.
Badminton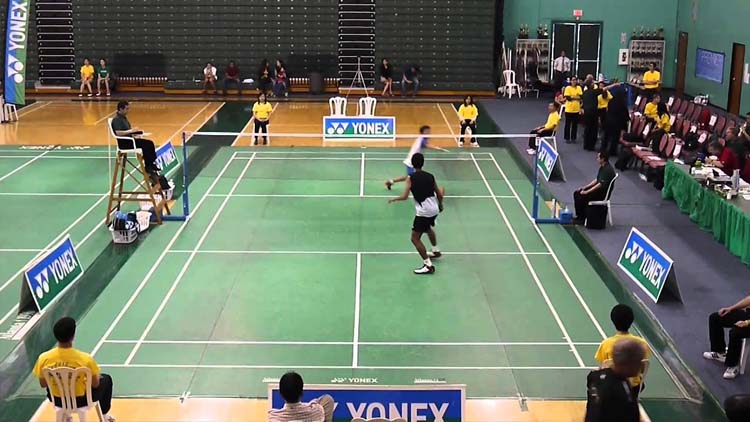 Badminton is one of the best and amazing sports in American sports list. Lots of people playing this game for just entertainment but at national based this game have no name. Badminton is also an easy game that people can play anywhere and any place. This game mostly Played in Universities, Colleges, and Schools.
It's not a hugely popular sport in the United States such as in China, Malaysia, Denmark, and Indonesia. But still, the 10th most popular sport in the country.
Bonus: Martial Arts
The youngsters in America are developing an interest in the martial arts and that is why it has crept into the top 10 most popular sports in America.
Top 10 Most Popular Sports in America List
| | | | | | | |
| --- | --- | --- | --- | --- | --- | --- |
| Sport | Favorite sport | TV viewing record (since 2005) | Major professional league | Participants | NCAA DI Teams (Men + Women) | States (HS) |
| American football | 38.8% | 111.9m | National Football League | 8.9 million | 249 (249M + 0W) | 50 |
| Basketball | 15.3% | 30.8m | National Basketball Association | 24.4 million | 698 (351M + 349W) | 50 |
| Baseball-Softball | 14.8% | 40.0m | Major League Baseball | 23.3 million | 589 (298M + 291W) | 48 |
| Soccer | 8.2% | 27.3m | Major League Soccer | 13.6 million | 531 (205M + 332W) | 50 |
| Ice hockey | 3.8% | 27.6m | National Hockey League | 3.1 million | 95 (59M + 36W) | 15 |
Feel free to leave a comment about this list of "Most Popular Sports in America". Let us know about its accuracy.
Summary
Reviewer
Review Date
Reviewed Item
Top 10 Most Popular Sports in America
Author Rating