Top 12 Most Popular Soccer Players 2021
March 10, 2021 By Sourav
---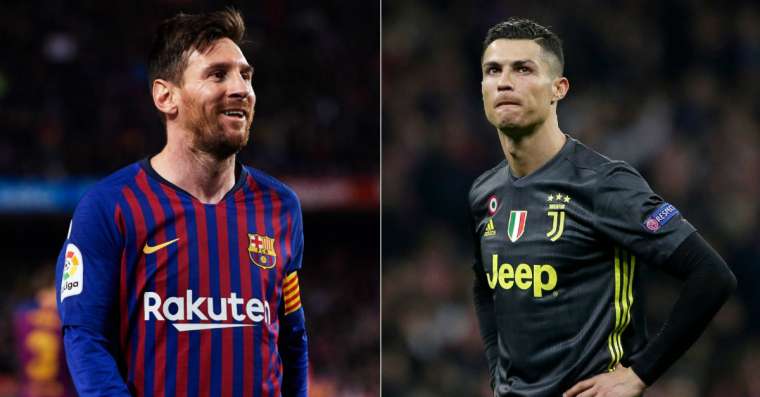 Soccer is the world's most popular sport of all time with its 3.5 Billion fans all over the World. If you have a love for football too, there is no way you wouldn't have an idol who you would aspire to be. Below is a list of the top twelve Most Popular Soccer Players in the world. See if your favorite player has made it to the list. Let's begin:
Most Popular Soccer Players 2021
1. Lionel Messi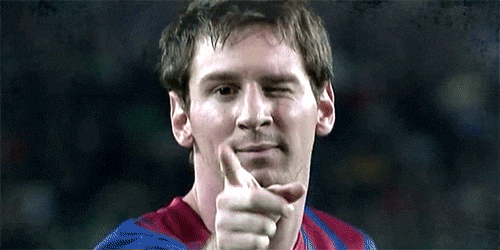 If there was to be a solid definition of a soccer icon, it would be no other but Lionel Messi. Without a doubt, he is one of the greatest soccer players and he has taken the world by storm. His tremendous session in 2010, has made this FC Barcelona player, a king of many hearts.
His performances in the FIFA World Cup 2014 and 2018 were also brilliant. Messi is definitely one of the most popular soccer players of all time.
2. Cristiano Ronaldo
Belonging to Serie A side Juventus, Cristiano Ronaldo is the most versatile player when it comes to soccer. He is also one of the players with the most number of goals of all time.
The audience is a diehard fan of Ronaldo who has managed to score 121 goals in the UEFA Champions League. His fan following around the world and on the internet, make him one of the Most Popular Soccer Players.
3. Andres Iniesta
Andres Iniesta is another former Barcelonian. Iniesta almost gives goosebumps to defenders and is excellent when it comes to controlling the speed and pace of his play. At EURO 2012, Iniesta was named as the European Player of the Year. He is the 3rd most popular player in the current soccer arena.
In 2016, Andres Iniesta was one of the four captains his FC Barcelona teammates chose including Leo Messi, Sergio Busquets, and Javier Mascherano. He currently wears number 8 and plays as a Midfielder.
4. Zlatan Ibrahimovic
Zlatan Ibrahimovic is known to be the most well-rounded and one of the strongest footballers in the history of soccer. He is Swedish and he plays as a Forward.
Ibrahimovic is an acrobatic player and his bicycle kick goal had left thousands awestruck. He is also celebrated for the excellent personality he carries. He is currently a free agent as of 2021.
5. Neymar Da Silva Santos
At the young age of 27, the Brazilian football star Neymar Da Silva Santos has been conquering the hearts of many with his extraordinary play. He has amazing speed, agility, and acceleration when it comes to hitting the ground for soccer.
Neymar is currently playing for the French club, Paris Saint-Germain, and the Brazil national team as a Forward. He has the world's largest football contract of $270,000,000 with Paris Saint-Germain.
6. Wayne Rooney
Rooney's talent is one that cannot be questioned. He has abilities that are his valuable assets for the game. His popularity decreased in recent years, but he is still one of the most popular soccer players.
He is one of those athletes who have the most expensive houses in the world as he is one of the richest football players in the world. Rooney is the former captain of the English Football Team and he plays for D.C. United. He plays as a Forward.
7. Robin Van Persie
From Manchester United, Robin Van Persie has been terrific ever since he left Arsenal to join this club. He is a superb attacker. He is one of the most handsome footballers in the World For Sure.
Robin is Dutch and he plays as a Forward. He is currently playing for Turkish Süper Lig club Fenerbahçe and the Netherlands national team.
8. Radamel Falcao Garcia
Radamel Falcao Garcia is Captain of the Colombian National Team. He also plays as a striker for Ligue 1 club AS Monaco. What sets him apart is the consistency and leadership he portrays for the game.
A natural goal scorer, he has almost every ability that will turn him into a star in the upcoming years.
9. Cesc Fabregas
If there is anyone with a good combination of both tenacity and skill, it is no other but Cesc Fabregas. He is Spanish and he plays as a central midfielder. Fabregas plays for the National team of Spain and is currently playing for one of the richest football clubs, Chelsea.
Football pundits named him as one of the most elite players at a very young age.
10. Iker Casillas Fernandez
Belonging to Real Madrid like Ronaldo, he is renowned as the greatest goalkeeper in the history of soccer. This is very evident from the International Federation of Football's award which he has made his own for the last few years.
He is also a Spanish Player and the former goalkeeper for the National Team of Spain. He is currently playing for the Portuguese club, Porto.
11. Gerard Pique
Gerard Pique Bernabeu is another Spanish Football Player. He is one of the most stylish and hottest footballers. Although his stats differ a little, Bernabeu is one tactical defender and is excellent when it comes to stopping the opposition spot on.
He has a superb vision which has made Bernabeu earn his position on this list. He currently plays as a center-back for FC Barcelona.
12. Juan Mata
Juan Mata's reputation is such that it continues to grow day by day. There is no other to the phenomenal game he puts up which is what he is best known for. He can play on the wing as well as a central attacking midfielder. He plays for the National team of Spain and he's currently playing as a Midfielder for the English club Manchester United.
So, what do you think of our list of the top 12 most popular soccer players? Do you agree or did we miss any famous footballers? Tell us in the comments.