Top 10 Most Handsome Golfers in 2021
September 30, 2021 By Sourav
---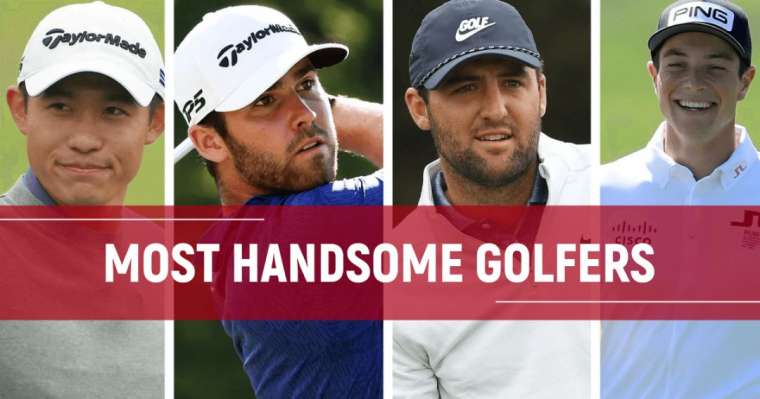 Golf is one of the most popular sports, and even in the reign of sports like football and cricket, it has maintained its status. The golfers in this list are not only highly amazing to look at, but their gameplay is of extraordinary proportions. Here are the Top 10 Most Handsome Golfers in 2021.
Most Handsome Golfers in 2021: The Exclusive List
To know more about them, keep reading on as without further ado…we roll on to the next segment.
10. Rory Mcilroy
At number 10 in this list of the most handsome golfers in 2021, we have Rory Mcilroy. He had a relatively successful amateur career, topping the World Amateur Golf Ranking for one week as a 17-year-old in 2007. Later that year, he had turned professional and very soon established himself on the European Tour.
He had his first victory on the European Tour in 2009 and on the PGA Tour in 2010. Back in 2011, at the age of 22, he had become the youngest player ever to reach €10 million in his career.
9. Rickie Fowler
At number 9 in this list of Good looking Golfers 2021, we have Rickie Fowler. Rick Yutaka Fowler was the number one ranked amateur golfer in the world for an impressive 37 weeks in 2007 and 2008. On January 24, 2016, he had reached a career-high fourth in the Official World Golf Ranking following his win in the Abu Dhabi HSBC Golf Championship.
In the summer of 2005, Fowler won the Western Junior and then competed in the U.S. Amateur, where he lost to the eventual champion Richie Ramsay. In 2006, Fowler shot a 137 for two rounds at the U.S. Junior Amateur and was ultimately knocked out in the second round of match play. The championship was later claimed by Philip Francis.
8. Brandt Snedeker
At number 8 in this list of most handsome golfers in 2021, we have Brandt Snedeker. He had won the 2012 FedEx Cup with a comfortable victory in the season-ending Tour Championship at East Lake Golf Club. After this win, he moved into the top ten of the Official World Golf Ranking for the very first time in his career.
In February 2013, after winning the AT&T Pebble Beach National Pro-Am, he managed to move to a career-high of number four in the world. Snedeker garnered substantial attention in January 2007 after shooting a course record-equaling 61 in the very first round of the Buick Invitational. He led the tournament by three strokes after 36 holes.
7. Bubba Watson
At number 7 in this list of Good looking Golfers 2021, we have Bubba Watson. Gerry Lester "Bubba" Watson, Jr., one of the rare few left-handed golfers on tour, are multiple major champions, winning the Masters Tournament in 2012 and 2014. In February 2015, Watson reached a career-high 2nd place in the Official World Golf Ranking.
Watson happens to be among the longest drivers on the PGA Tour. Watson turned professional in 2003 and joined the Nationwide Tour, where he had played until 2005. He finished 21st on the Nationwide Tour's money list in 2005. It ended up making him the last player to qualify for the following year's PGA Tour.
6. Sergio Garcia
At number 6 in this list of Good looking Golfers 2021, we have Sergio Garcia. Sergio García Fernández plays both the PGA Tour and the European Tour. He has won a total of 20 international tournaments, including The Players Championship in 2008.
Sergio reached a long career-high ranking of 2nd after winning the HSBC Champions tournament in November 2008 and has achieved post-tax career earnings of more than a staggering $28 million. He is particularly noted for his intense iron play and accuracy.
5. Justin Rose
At number 5 in this list of most handsome golfers in 2021, we have Justin Rose. He plays most of his golf on the PGA Tour while retaining his membership on the European Tour. He joined the Hall of Fame as one of only five golfers to have won official tournaments on all six continents on which golf is played.
In March 2012, Rose had won his first World Golf Championship event at the WGC-Cadillac Championship and re-entered the world's top 10.
4. Tiger Woods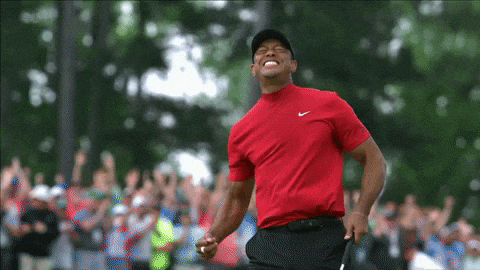 At number 4 in this list of most handsome golfers in 2021, we have Tiger Woods. From December 2009 to early April 2010, Woods took considerable leave from professional golf to focus on his marriage after he admitted to infidelity. He and his wife, Elin Nordegren, eventually divorced. His many alleged extramarital indiscretions were sorely revealed by several different women through many worldwide media sources.
Woods has broken several golf records. He has been World Number One for the most consecutive weeks and for the greatest total number of weeks of any golfer. He has been awarded PGA Player of the Year a record eleven times. Besides, he also deserves his place among the greatest golfers of all time.
3. Brendon Todd
At number 3 in this list of most handsome golfers in 2021, we have Brendon Todd. He had joined the Nationwide Tour in 2008. That year he famously won the Utah Championship and finished 19th on the money list. It ended up earning him a spot on the PGA Tour in 2009. In 2013, Todd won his second Web.com Tour event, the 2013 Stadion Classic at UGA.
He had finished 20th on the 2013 Web.com Tour regular-season money list, earning him a 2014 PGA Tour card. On May 18, 2014, Todd had won his first PGA Tour event, in his 77th start at the HP Byron Nelson Championship.
2. Jason Day
At number 2 in this list of most handsome golfers in 2021, we have Jason Day. He is a former World Number 1 in the World Golf Ranking, after having first achieved the ranking in September 2015. Back in February 2014, Day won his first WGC title, the WGC-Accenture Match Play Championship, and would later win it for the second time in 2016.
With his 2016 victory, he joined Tiger Woods and Geoff Ogilvy as the only multiple winners of the WGC Match Play.
1. Jordan Spieth
At number 1 in this list of most handsome golfers in 2021, we have Jordan Spieth. He is a two-time major winner and also the 2015 FedEx Cup champion. In April 2016, Time magazine named Spieth to its illustrious list of the "100 Most Influential People", noting that he "exemplifies everything that's great about sports."
Spieth had won his first major at the 2015 Masters Tournament with a score of 270, it earning him $1.8 million.
Most Handsome Golfers - Infographics
Conclusion
Feel free to share your thoughts about this list of most handsome golfers in 2021 in the comments below.