March Madness Betting: How To Take Advantage of Betting Underdogs
March 20, 2023 By Shafeeq
---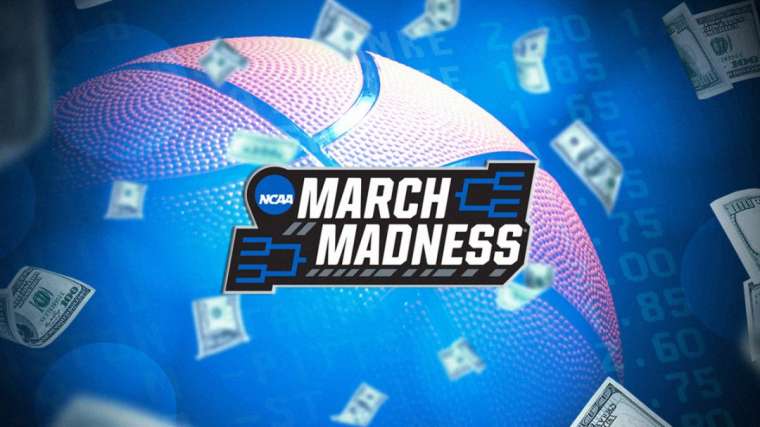 The NCAA Tournament is one of the most exciting sporting events of the year. Think of it as the Super Bowl, but instead of one game of excitement, you get 63 games throughout March.
March Madness Overview.
March Madness officially begins on Sunday, March 12. This is known as Selection Sunday when all 68 teams are formally invited or announced to the tournament. Once the matchups are complete, then the fun begins. These 68 teams will play in an elimination tournament until one is left standing and crowned National Champion.
Tournament Schedule:
First Four: March 14-15.

First round: March 16-17.

Second round: March 18-19.

Sweet 16: March 23-34.

Elite Eight: March 25-26.

Final Four: April 1.

NCAA Championship Game: April 3.
Now that sports betting is legal almost everywhere in the United States, there is an added element to March Madness other than filling out brackets.
March Madness betting works like most basketball games; once the teams have been announced, the lines and game totals are released. With the high intensity of the tournament paired with the best teams in the country, it may be challenging to gain an edge on the books, but finding the right underdogs and predicting upsets is the key to being profitable during the madness. One major factor in gaining an advantage in sports books is finding the best line. Researching the best March Madness betting websites is a must!
Understanding Upsets
For those new to betting, a team is listed as a favorite in a particular game or match, and the other team is listed as an underdog. An upset happens when the team labeled as the underdog wins or beats the other team listed as the favorite.
For other Sports betting terms please visit TheSportsShow.Net
Factors that Contribute to Upsets
Seedings
Don't assume that all the higher seeds will win. Lower seeds at No. 10, No. 11, No. 12, and even No. 13 can be solid wagers as underdogs, especially if they're champions from mid-major conference tournaments. These schools are champs for a reason, and the gap between conferences is smaller than we think.
For example, over the last few years, the 5 vs. 12 seed upsets have become increasingly popular during the March Madness Tournament, so much so that people expect at least one #12 seed upset in the first round.
This matchup continues to produce profits for those picking the No. 12 seed, whether against the spread or in their straight-up in their bracket pools. Over the past four tournaments, #5 seeds are 10-7 SU and 5-11-1 ATS, including a 1-3 SU and 0-4 ATS record in the 2019 NCAA Tournament.
Since 2012 a #12 seed has had at least one upset in every tournament except for two (2015, 2018). There was more than one upset by a #12 seed at that same time.
In 2022, two #12 seeds could advance to the second round. #12 beat #5 Uconn, and #12 Richmond beat #5 Iowa.
Injuries
Before placing your bet, check for injuries, especially to significant contributors. Bettors often need to remember to check the injury report for college basketball more than when betting NFL and NBA. Despite injuries happening more frequently in those sports, they still happen in college basketball.
Matchups
Analyzing matchups is a crucial part of finding those upsets during March Madness. One key area to look at is Adjusted defensive efficiency.
Adjusted defensive efficiency (points allowed per 100 possessions multiplied by the national average defensive efficiency divided by the opponents' offensive efficiency) made famous by Ken Pomeroy.
Teams that rank high in adjusted defensive efficiency typically do well in the NCAA Tournament. Since 2012, only three Final Four teams have ranked outside the Top 40 in adjusted defensive efficiency that season: Kansas (47th) in 2018, UCLA (46th) in 2021, and Duke (49) in 2022. Seventeen of those 36 national semifinal programs ranked Top 10 in that metric, and nine were in the Top 3.
Last year's Final Four programs ranked as such in adjusted defensive efficiency at KenPom.com: Duke (49), Villanova (23), Kansas (17), and North Carolina (35)
Ten biggest upsets in March Madness History
10: #14 Ohio (+13.5) over #3 Georgetown (2010)
9: #15 Florida Gulf Coast (+13.5) over #2 Georgetown (2013)
8: #14 UAB (+14) over #3 Iowa State (2015)
7: #14 Bucknell (+14) over #3 Kansas (2005)
6: #15 Oral Roberts (+15) over #2 Ohio State (2021)
5: #15 Middle Tennessee State (+16.5) over #2 Michigan State (2016)
4: #15 Hampton (+17.5) over #2 Iowa State (2001)
3: #15 Saint Peter's (+18.5) over #2 Kentucky (2022)
2: #16 UMBC (+20.5) over #1 Virginia (2018)
1: #15 Norfolk State (+21) over #2 Missouri (2021)
Tips and Strategies for Betting on Underdogs
Fade #2 Seeds Early On
.
As mentioned earlier, 12 seeds are usually underrated, but you may want to fade the #2 seeds early on.
History suggests the Second Round has not been too kind to #2 Seeds. More #2 Seeds have lost in the round of 32 than any other round in the tournament. More recently, only twice since 1997 that all four No. 2 seeds advanced to the Sweet 16.
In 2022, #2 Seed Kentucky lost in the First Round, and another #2 Seed (Auburn) lost in the round of 32. According to BracketResearch, 84% of the time, a #2 seed will fall in this round.
Follow Momentum
Momentum is an important factor heading into March Madness. Teams can get hot as they cruise through their conference tournament and continue that success into the big dance. Rarely do we see a team that limped into the NCAA Tournament go on to make a deep run.
Look for teams that ended their season hot and go deep into their conference tournaments; these usually become the Cinderella teams we see yearly. A prime example of this was the St. Peter's Peacocks in 2022. They won their last four games of the regular season, then won 3 straight to win the MAAC Conference Tournament. The Peacocks entered March Madness as a #15 seed and then upset #2 Seed Kentucky and #7 Murray State.
Look At Location
The location of the games often needs to be noticed when it comes to March Madness. Some schools will have to travel across the country to play opening-round games; others will endure only a short bus trip to the stadium. Teams that don't have to travel as far often have a larger crowd in the stands. Remember to consider the emotional boost a strong group can give.
Research a team's road and neutral-site records. A team can post an excellent record during the regular season, but if they racked up most of their wins at home, they might be overrated in the NCAA Tournament.
Conclusion
Stick to trends that are more number and statistical-based. Focus on Experienced coaches, offensive and defensive efficiency, and away/neutral court performances.
Everyone loves a Cinderella story, but unfortunately, not every story can end happily. Despite hoping an underdog can overcome all the obstacles of the NCAA Tournament, a Number One Seed usually ends up cutting down the nets. 92% of tournament winners since 1996 have been a top-three seed, with No. 1 seeds winning 17 times in that span.
Remember, March Madness is meant to be fun. Have fun with your bets and brackets. Enjoy the Madness!