Bryson Bombs: Where Does DeChambeau Rank on the 10 Longest Drives of 2021?
July 26, 2021 By khansa
---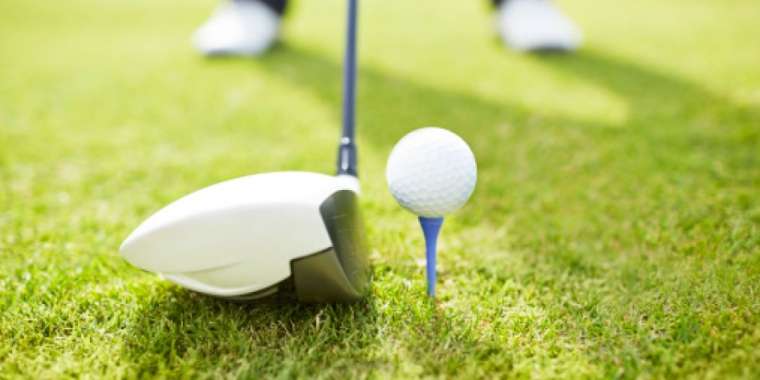 There are no prizes for guessing who has the longest drive in golf. Bryson DeChambeau's style of play has become such a hot-button topic in golf that even the most casual followers of the game know he leads the statistic. His average comes in at 321.9 yards, which sees the American lead Rory McIlroy (318.7) by a couple of yards on average.
Top 5 driving distance average 2021:
Bryson DeChambeau – 321.9 yards

Rory McIlroy – 318.7 yards

Cameron Champ – 318.0 yards

Wyndham Clark – 315.5 yards

Will Gordon – 314.6 yards
And yet, while the stats are not misleading, per se. There is perhaps a misconception that DeChambeau is so dominant in the driving distance category that he always leads this category. He does not. And a bit of further analysis shows that some players are closer to him than you'd think, and they probably have the goods to pass him on the metric should they want.
For instance, DeChambeau's driving average is actually down on his 2020 stats (so far). Last year, he led the PGA tour with an average of 322.1 yards. Second on the 2020 list was Cameron Champ, who clocked a 322.0 average. So, there was only a tenth of a yard between Champ and DeChambeau last year, and Champ drove longer on average last year than DeChambeau has managed this year.
What, then, about the longest individual drives of 2021 (so far)? Where does DeChambeau rank? Again, it's not as high as most would think. The Top 10 drives (correct as of 07/11/21) are listed below:
Lee Westwood – 425 yards

Cameron Champ – 424 yards

Conor Smye – 423 yards

Dustin Johnson – 419 yards

Bryson DeChambeay – 414 yards

Matt Jones – 410 yards
T7. Keegan Bradley – 406 yards
T7. Matt Trainer – 406 yards
Sergio Garcia – 405 yards

Gary Woodland – 404 yards
As you can see, DeChambeau ranks fifth overall. But it's interesting to see Lee Westwood at the top, given he ranks 107th overall in driving distance on the PGA Tour in 2021. So, while there is some correlation between those with huge driving averages and hitting the odd bomb, it isn't wholly consistent. Of course, if you look at the five longest drives in PGA history, you can see that it's sometimes the conditions – and a bit of luck – that help that bomb, and not just the player's focus on power.
Perhaps the most pertinent question in the DeChambeau era is whether greater driving distance equates to greater success. DeChambeau would argue that it does, and "The Mad Scientist" will surely be backing that up with data. But big-hitting players like Cameron Champ (world ranking, 123rd), Wyndham Clark (world ranking, 153rd) and Will Gordon (world ranking, 260th) are hardly household names, nor names that you would frequently see at the top of leaderboards.
But maybe that's what makes DeChambeau and Rory McIlroy great. The fact that they can hit these bombs and match power with accuracy when needed. Yes, it's been well documented that DeChambeau sacrifices accuracy for distance, but his results show he can manage to balance the two opposing forces.