Top 10 Hot NBA Cheerleaders To Look For This Year
May 16, 2021 By Admin
---
NBA is the game of trends and beauties, even when we talk about the most handsome NBA players who made the fans crazy with their impressive looks and styles. Similarly, the darlings of the NBA make everyone crazy with their grace and impressive beauty. Your basketball experience will remain incomplete without watching these hot NBA cheerleaders this year.
You must have already checked out our exclusive ranking of the hottest cheerleaders in NFL. And now, here we will list those ten hot NBA cheerleaders that steal the show with their presence.
Hot NBA Cheerleaders With Charming Looks And Dancing Skills
10. Felicia | Detroit Pistons Dancers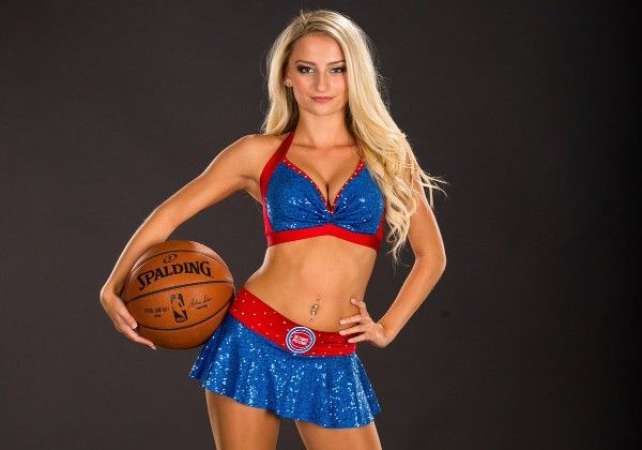 A famous former Detroit Pistons dancer named Felicia is one of the hot NBA cheerleaders of her time. She also works as a makeup artist. Her favorite song to dance to is David Guetta's Titanium, while her favorite dance movie is Center Stage. And for her fans, she is one of the hottest cheerleaders the world of sports has ever seen.
This beauty always charms the game with her impressive moves. People always love her appearance because she always puts her total effort to keep herself everyone's favorite. Besides her association in the NBA, Felica is not at all a sports girl.
9. Jeanna | DND (Denver Nuggets Dancers)
Jeanna has been dancing for over 20 years and entertaining the fans with her excellent dancing skills. She is considered one of the hottest NBA cheerleaders because of her wondrous body. As well as working for the Nuggets, Jeanna is a revenue manager at a hotel. Her job duties include receiving positive performance reviews and providing feedback on the hotel's performance.
During her first ballet class, she remembers being excited about wearing a pink leotard and tutu. She had made so many memories throughout her career, although her favorite one is when she performed at a preseason game against the OKC Thunder.
8. Kirsten | Grizz Girls
She used to perform with the Jr. Grizzlies Dance Team, and after the team's rehearsals, she would watch the Grizz Girls and wish she were one of them. Now she is a Grizz Girl, and this is her third season. Kirsten is one of the hot NBA cheerleaders who is living her dream of becoming a dancer.
Although dancing is Kirsten's escape from everything, she is an accountant by profession, with Janet Jackson as a dance idol, as well as Law and Order as a favorite T.V. show. Besides, she also wants to make her name as a top cheerleader in basketball.
7. Kyla | Clippers Spirit Dancers
Kyla Dago was born in Malolos, Bulacan, in the Philippines and started dancing in middle school. One of her teachers, who was a Clippers Spirit Dancer, encouraged Kyla to join. Kyla joined the team and was considered one of the hottest NBA cheerleaders by NBA fans. She is now in her second season with the team. According to a report of Pixelated Planet, Kyla was a member of the Los Angeles Clippers Spirit dance team since she was 18.
Kyla was the squad's youngest member at the start. She has a lot of hip-hop background, but she also does ballroom, but not much. Kyla is a nursing student, a modeling professional, and has volunteered at different charity events and she is in love with her job because of her passion for dance.
6. Alexis W | Atlanta Hawks Dancer
The multi-awarded high school dancer, Alexis chose the University of Southern Mississippi Dance Department when she received multiple scholarships, danced for four years with the team, and graduated as a Fine Art in Dance Performance and Choreography graduate.
As a professional dancer after college, Alexis spent two seasons with the New Orleans Saints in NFL and currently with the Atlanta Hawks in the NBA and known as one of the hot NBA cheerleaders. In addition to appearing in a Netflix movie called "Dancin' it's on" and in the show "Flip My Food" now and then, she enjoys traveling.
5. Tawnee | Celtics Dancers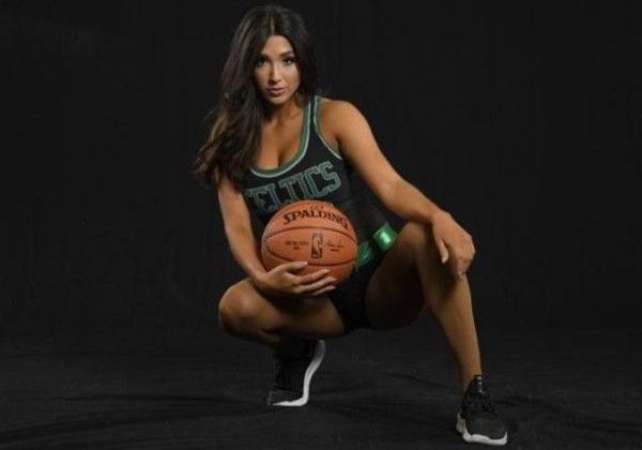 This 5-year expert and Captain of the Boston Celtics Dancer is regarded as one of the hot NBA cheerleaders by her fans. In addition to her professional role as a Student and Victim Witness Advocate, Tawnee enjoys representing the most prestigious team in the NBA, which she sees as an honor.
As for her favorite players highlighted Paul Pierce, while her favorite TV shows are "That 70's Show" and "Chopped." Of the movies she enjoys, Nutty Professor and The Strangers came out on top. Aside from spending time on beaches, Tawnee also loves to listen to R&B music and eat nachos.
4. Kianna | LA Laker Girls
Kiana is from Huntington Beach, California, and a graduate of UC Santa Barbara with a degree in Communications. Yoga and swimming are some of her favorite activities after dancing. And all of her fans are spellbound because of her jaw dropping beauty and legendary dance moves.
Kiana's passion for dance made her one of the hot NBA cheerleaders who is well-known among NBA fans. She always shines the game with her appearance and fantastic dancing moves.
3. Klaudia | Luvabulls
She started dancing with Luvabulls in their second season despite being the youngest member. Klaudia is a competition dance coach who studied at Harper College. Previously, she worked as a dental assistant and as a dance instructor at Park District. Her favorite restaurant in Chicago is Parlor Pizza, and she enjoys watching shows like Criminal Mind and The Bachelorette.
Her appearance on Season 3, Episode 16 of the TV series Empire revealed she had owned a Mitsubishi Eclipse GT manual transmission vehicle. She is one of the most beautiful and hot NBA cheerleaders because of her attractive aspects.
2. Carolina | Utah Jazz Dancers
Carolina moved to Salt Lake City from Utah at the age of three. She started dancing with Radio Disney, joined a drill team and dance company during high school and, most recently, provided choreography for two AFL teams. Carolina says that since watching her first Utah Jazz game, it has always been her dream to become a jazz dancer. She is now living that dream.
Among Carolina's favorites are Oreos and Rocky Road Ice Cream. Carolina is always considered one of the hot NBA cheerleaders with her beautiful dance moves and body. The girl is having a crush on Liam Hemsworth. Carolina admires her sister, whom she refers to as the most dedicated human being she knows. Additionally, she has three dogs that are just like her children.
1. Sophie | Brooklynettes
As a dancer, Sophie trained at the Linda Dobbins Dance Academy, Broadway Dance Center Summer Intensive, and Rockette Summer Intensive. She began dancing at the age of 2 and competed at 10 in New York City. Because of her cuteness and beautiful personality, we listed Sophie at the first spot in the list of Hot NBA cheerleaders.
Modeled for Macy's, Philosophy, Hues Magazine, and Vogue Runway, Sophie has also appeared in Vogue Runway twice. In addition to dancing for the Brooklyn Nets and being a model, Sophie graduated from Pace University's Pforzheimer Honors College with a degree in Economics and Fashion Marketing.
Final Words
We hope you liked the list of our hot NBA cheerleaders. It would be wonderful to hear from our readers in the comment box.