Florian Thauvin Biography, Age, Career, Net Worth, Awards, Family, Personal Life, and Many More
March 1, 2021 By Sourav
---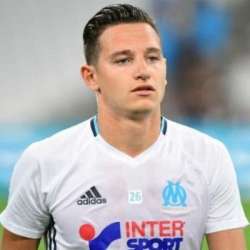 | | |
| --- | --- |
| Real Name | Florian Tristan Mariano Thauvin |
| Nick Name | Florian Thauvin |
| Profession | Football Winger |
| Nationality | French |
| Height | 5 Feet 10 Inches (1.79 meters) |
| Weight | 154lbs (70 Kgs) |
| Birth Date | 26-01-1993 |
| Age | 28 |
| Gender | Male |
| Birth Place | Orléans, France |
| Zodiac Sign | Capricorn |
| Religion | Christian |
| Address | 33 traverse de la Martine, Marseille, France [Olympique de Marseille] |
French footballer Florian Thauvin currently plays as a winger for the French Ligue 1 club Olympique de Marseille besides appearing for the France national football team. He started his professional football journey with French club Grenoble in 2011. He then joined French Ligue 2 Club Bastia. Florian helped the side to win the Ligue 2 and has received the Young Player of the Year award for his brilliant performance. He then created a buzz on the French media through his €15 million transfer to Marseille in 2013.
Florian Thauvin Biography And Other Interesting Facts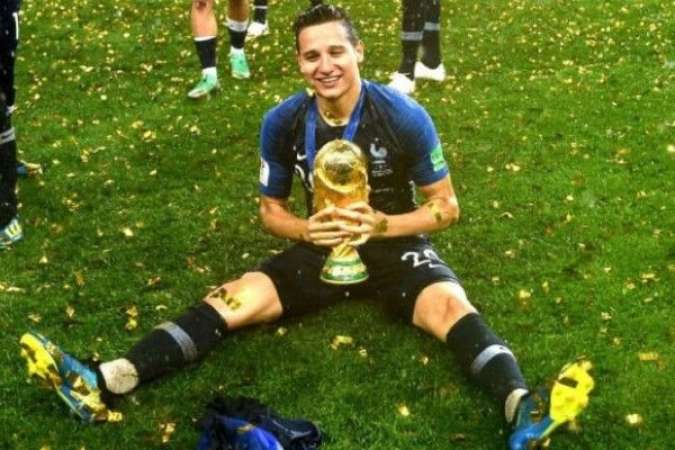 He has made more than 200 official appearances for Olympique de Marseille in two spells and scored 50 goals. Besides, he also spent a brief period at the Premier League club Newcastle United. Besides club football, Florian also played more than 30 matches for the French youth squads between U-18 and U-21. He also helped the French squad to win the prestigious FIFA U-20 World Cup in 2013. Recently in 2017, he made his senior debut for his country. He also remained a squad member of the French team that won the 2018 FIFA World Cup in Russia.
Florian Thauvin Early Career
Thauvin started his footballing journey with one of the best sports academies, Ingre, in 2000. After spending five seasons there, he joined Saint-Jean-de-la-Ruelle in 2005, at the age of just twelve. He then moved to Orléans and spent a brief session there. In 2008, he finally joined Grenoble and quickly promoted through several youth squads. Florian then made his first-team debut for the club in a Ligue 2 match against Vannes on 11th March 2011. But sadly after their liquidation in July 2011, Grenoble faced relegation to the CFA2.
Florian Thauvin Bastia Career
Thauvin signed his first professional contract with Corsican club Bastia on 19th July 2011. Shortly after, he scored his first goal for the club against Bordeaux on 28th October 2012. With his brilliant performance in his debut season, he helped Bastia to win the Ligue 2 title in 2012. Thauvin then signed a four-and-a-half-year contract with Ligue 1 side Lille on 29th January 2013, for a reported transfer fee of €3.5 million. He quickly sent back to Bastia till the end of the 2012-13 season as a part of the transfer deal. For his brilliant performance that season, Thauvin won the Ligue 1 Young Player of the Year at the UNFP Awards.
Florian Thauvin Olympique de Marseille Career
Without playing a single game for Lille, Florian signed a five-year deal with Ligue 1 club Olympique de Marseille on 3rd September 2013. The club has reportedly paid €15 million including bonuses to Lille for his transfer. After that settlement, he moved to Stade Velodrome and became a regular at the club. But sadly, he missed a crucial shot in the penalty shootout against Grenoble in the Coupe de France match on 4th January 2015. However, he scored 15 goals in 81 appearances that he made for Marseille over the next two seasons.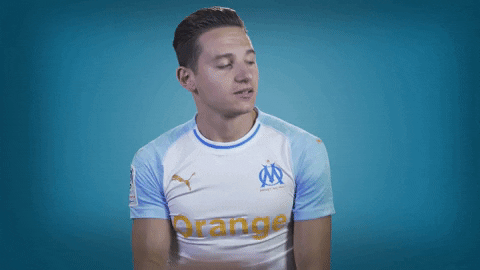 Florian Thauvin Newcastle United Career
Thauvin signed a five-year deal with Premier League club Newcastle United on 19th August 2015. He received nearly €18 million as his transfer fee in his swap deal with Rémy Cabella. Upon his arrival at the EPL side, he received the 'Number 20' shirt previously worn by Cabella. Thauvin then made his debut against one of the richest football clubs, Manchester United, at Old Trafford on 22th August 2015. Shortly after, he made his first start in the League Cup second-round match against Northampton Town on 25th August 2015.
Florian Thauvin Returns to Marseille
Newcastle announced Thauvin's wish to rejoin Marseille on loan on 31st January 2016. After rejoining the French side, he scored his first goal in the 2016 Coupe de France 'semi-finals' against FC Sochaux-Montbéliard on 20th April 2016. He then signed a season-long loan deal with Marseille on 4th August 2016. Marseille, on the other hand, has agreed to pay €11 million to Newcastle United to make the loan deal permanent in November 2016. Newcastle readily accepted the offer from the French side and released Florian on a permanent basis.
Thauvin captained the Marseille squad for the first time in the Coupe de France 'Round of 64' match against Toulouse on 8th January 2017. He then scored his first brace for the club against Angers on 10th March 2017. After scoring 3 goals and 2 assists, he received the UNFP Player of the Month for March 2017. Shortly after, he scored his first hat-trick in a Ligue 1 match against Caen on 30th April 2017. Florian has earned praises from football pundits after finishing the 2017-18 Ligue 1 season with 22 goals under his name.
Florian Thauvin International Career
Thauvin represented the French team in the international circuit at the U-18, U-19, U-20, and U-21 levels. He also helped the French U-20 squad to lift the prestigious 2013 FIFA U-20 World Cup trophy in Turkey. He then earned his first senior call-up to play FIFA World Cup qualifiers on 25th March 2017. Florian earned that call-up to play matches against Luxembourg and Spain but remained as an unused substitute. He finally made his debut against Paraguay on 2th June 2017. Shortly after, he made his competitive debut in the FIFA World Cup 'Round of 16' match against Argentina on 30th June 2018, as the replacement for Kylian Mbappé.
Florian Thauvin Net Worth
The current net worth of Florian Thauvin is estimated to be around €10 million as of the ongoing football season of 2020-21. His current market value now stands at €32 million as of 2021. He gets nearly €2 million yearly wage from his current Ligue 1 side Olympique de Marseille. Besides his footballing earnings, he also made his wealth through several of his personal endorsement deals.
Florian Thauvin Personal Life
Born in Orléans, France, Florian Thauvin is of pure French descent through both of his parent's sides. However, his parents were separated during his childhood days. He grew up in the Chateauroux neighborhood playing football. Thauvin previously is now dating French supermodel and columnist, Charlotte Pirroni.
Florian Thauvin Individual Awards
With Bastia, he won the French Ligue 2 title in the 2011-12 season. With the French team, he won the FIFA U-20 World Cup in 2013 and then won the FIFA World Cup in 2018. Besides his club success, he also has several accolades under his name. Some of the most notable individual awards that he received till now are as follows:
UNFP Ligue 1 Young Player of the Year: 2012–13
UNFP Player of the Month: March 2017, November 2017, and January 2018