David Sills Biography, Net Worth, Career, Personal Life, Family, and Other Interesting Facts
January 5, 2021 By Sourav
---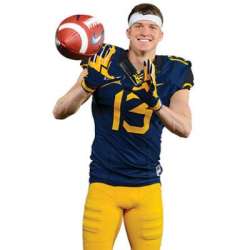 | | |
| --- | --- |
| Real Name | David Sills V |
| Nick Name | David Sills |
| Profession | American Football Wide Receiver |
| Nationality | American |
| Height | 6 feet 3 inches (1.91 meters) |
| Weight | 211lbs (96 Kgs) |
| Birth Date | 29-05-1996 |
| Age | 24 |
| Gender | Male |
| Birth Place | Wilmington, Delaware, United States |
| Zodiac Sign | Taurus |
| Religion | Christian |
| Address | Quest Diagnostics Training Center 1925 Giants Drive East Rutherford, NJ 07073 USA (New York Giants) |
American footballer David Sills V, famously known as just David Sills, currently plays as a wide receiver for the National Football League franchise New York Giants. He first created a sensation in the US media after becoming a seventh-grade quarterback during the 2010 football season. He committed to play for the reputed University of Southern California during that time. However, he later signed a national letter of intent to join the West Virginia University in 2014.
David Sills Biography, Net Worth, and Other Facts In 2021
He started playing as a wide receiver during his freshman year, although he chose to play as a quarterback first. David took his transfer to El Camino College before moving back to West Virginia University in 2017. He displayed an amazing performance and became the touchdown leader in the 2018 Big 12 Conference. Besides, he also received his place in the All-Big 12 Conference first team in 2018.
David Sills High School Career
He started his American football journey as a quarterback in a private Delaware school called Red Lion Christian Academy. Shortly after, Sports Illustrated marked him as one of the brightest football prospects of the USA. He completed 1,355 passing yards and 9 touchdowns for the Red Lions in 2010. David then completed 2,340 yards and 28 touchdowns in 2011. For that performance, he has earned his place as a freshman All-American in the MaxPreps U.S. Air Force second-team.
He joined the Eastern Christian Academy as a sophomore and played just three games. That newly-opened online school failed to gain state accreditation in 2012. During that time, he committed to play for the University of Southern California with an assurance that he will be the first choice. But, USC signed two of the best quarterbacks, Ricky Town and Sam Darnold. Shortly after, David omitted his commitment in June 2014.
David Sills College Career
He made an announcement via his Twitter handle regarding his commitment to West Virginia University on 16th July 2014. Shortly after the joining, he had to compete against players like Skyler Howard, and Chris Chugunov to get the starting quarterback spot. However, he started playing as a wide receiver and impressed his coach. David then made his college football debut against Baylor Bears on 17th October 2015.
He made his first appearance in the 2016 Cactus Bowl and recorded seven receptions against Arizona State University. Throughout the 2016 college football season, David shifted between quarterback and wide receiver. He then took his transfer to El Camino College on 23rd June 2016. While playing for them, he recorded 1,636 yards and 15 touchdowns as a starting quarterback for the team.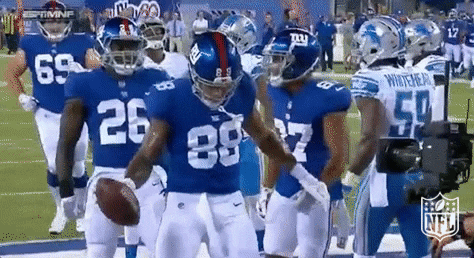 David Sills West Virginia University Career
He returned to West Virginia University on 15th December 2016. Shortly after, he started in the 2017 spring game. He then started as a wide receiver for the West Virginia Mountaineers against the Virginia Tech Hokies on 3rd September 2017. For his performance that season, he received several awards. He received the 2017 Big 12 Conference football best wide receivers award on 13th November 2017. He also received his place in the 2017 All-Big 12 Conference football first team.
Sports Illustrated and CBS Sports named him in the 2017 College Football All-America Team first team. Shortly after, Associated Press and American Football Coaches Association named him in the second-team All-American. In the following season, he has achieved his place in the 2018 All-Big 12 Conference football first team. American Football Coaches Association again named him in the 2018 College Football All-America Team. However, Associated Press included him in the third team.
David Sills NFL Career
He made quite a sensation in the national media after his brilliant performance in the 2017 and 2018 American Football season. National Football League franchise Buffalo Bills then signed him as an undrafted free agent on 27th April 2019. However, Billed waived the contract on 31st August 2019. Shortly after, he achieved his place in the New York Giants practice squad on 1st September 2019. He then received his place in the main squad on 17th December 2019.
David Sills Family and Childhood
Born on 29th May 1996, David is the youngest child of his parents, David Sills IV and Denise Sills. He grew up in the Wilmington city of Delaware with his two older sisters, Emma Sills and Abby Sills. His father played as a cornerback for the Virginia Military Institute during his high school days. However, he later moved to the commercial developer and contractor profession. David started playing American Football at the age of just six. And by nine, he started practicing under Steve Clarkson.
David Sills Net Worth
According to the current financial reports, the net worth of David Sills is estimated to be around $1 million as of 2020-21 American football season. He currently gets a $610k yearly salary from his current NFL side, New York Giants. He now has a contract worth $1.08 million with the team. Besides his regular earnings from salary, he also earns from several of his endorsements and sponsorship deals.
David Sills Awards
Besides earning praises from several biggest media houses in the United States, David has several accolades under his name. Some of the most notable awards that he received are as follows.
FBS Touchdown Receptions leader 2017
First-team All-American 2017
WCFF Second-team All-American 2018
AFCA Second-team All-American 2018
First-team All-Big 12 – 2017 and 2018